The Royal Corin Thermal Water & Spa Resort

About The Royal Corin
The Royal Corin Thermal Water & Spa Resort, where nature and luxury come together, and just steps away from the impressive Arenal Volcano. The boutique hotel is renowned for its hospitality, indulgent spa with serene relaxation area and five-star cuisine. The main attraction, though, is the thermal water hot springs fed by the volcano. Guests can also explore the area around La Fortuna. Activities include hiking, ziplining, canyoning, kayaking and cave hopping. We offer personalized service to enjoy the area of the natural wonder, Arenal Volcano, together with International Cuisine, Hot Springs facilities, unique Spa, impressive unspoiled nature and countless entertainment and leisure activities in the nearby surroundings.
La Fortuna, Costa Rica

Luxury Boutique Hotel
What We Love
Located on the edge of the Arenal Volcano, the modern, warm, and exclusively decorated spa offers a unique experience in an unrivalled natural environment with private outdoor thermal water complete complete with a waterfall, Jacuzzi and tropical garden. The spa offers a selection of holistic treatments including massages, hand and foot treatments, along with body care. For a complete wellness experience, finish off your spa treatment with relaxation time in the adjacent volcanic steam sauna, thermal water hot tub, natural thermal water garden steam room or healing thermal water swimming pool.
The Royal Corin Thermal Water & Spa Resort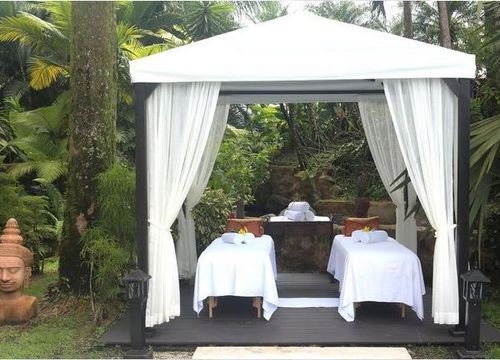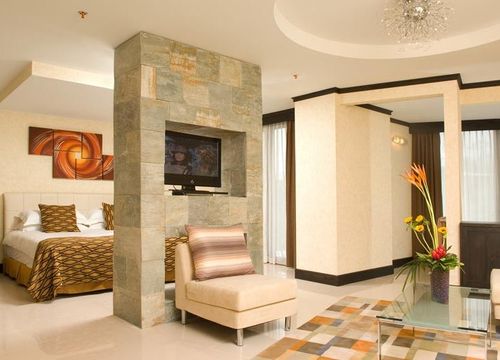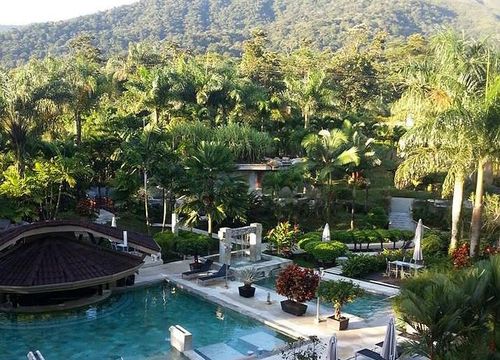 Accommodations
The 54 guest rooms and suites are spacious and contemporary with views of the volcano and the thermal springs pool complex. 
Features & Amenities
Linen bedding
Bathroom showers with hydro massage jets
Mini bar
In-room safe
Hair dryer
Large balcony or terrace
Complimentary Wi-Fi 
Complimentary toiletries
Complimentary coffee service & coffee maker
Air conditioning
"Clean Air" no smoking policy in rooms
Location
The Royal Corin Thermal Water & Spa Resort is located in La Fortuna, Costa Rica.