About The Abbey Resort & Spa
At The Abbey Resort, you're not just booking a stay, but an experience. Nestled on the peaceful shores of Lake Geneva, this modern yet cozy resort is more than a room with a view. It's an opportunity to immerse yourself in a tranquil haven, offering a blend of adventure, relaxation and culinary delights. From its proximity to local attractions to its two delightful restaurants serving delicious menu options, the resort is an oasis of comfort and luxury. It's not just about the breathtaking lake views or the inviting rooms, it's about creating moments—be it a boat ride from the resort's marina, a cozy fireside s'more session or a refreshing workout at the state-of-the-art gym. Simply put, The Abbey Resort is an extraordinary getaway like no other.
Fontana, Wisconsin

Resort & Spa
What We Love
The Abbey Resort is home to the full-service AVANI Spa, a sanctuary dedicated to your well-being. Here, you can indulge in a variety of treatments designed to rejuvenate your mind and body. From soothing massages to renewing facial treatments, or even a fresh new look at the salon, AVANI Spa caters to all your pampering needs. But the experience goes beyond treatments. As a guest, you'll have exclusive access to the tranquil private Avani Atrium pool, whirlpool, sauna, salt and steam rooms and outdoor lounge areas. And for those seeking an active wellness experience, the resort's new fitness facility is ready to help you stay on track with your fitness goals, even while on vacation. It's a holistic wellness experience that brings together relaxation, pampering and fitness.
The Abbey Resort & Spa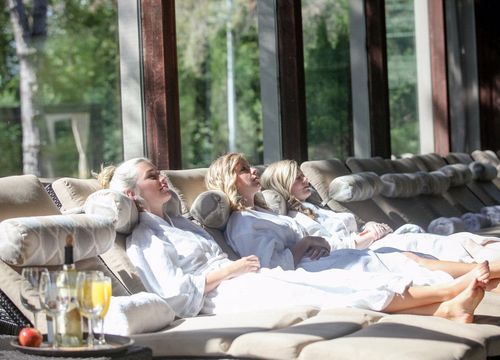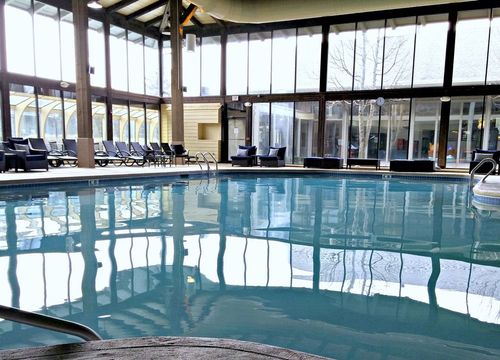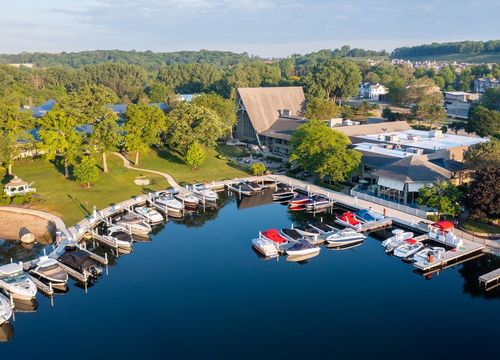 Accommodations
All of the welcoming Lake Geneva accommodations feature cottage lakeside furnishings and nautically inspired light fixtures and artwork. But it's the touches of luxury that make the stay truly memorable. Imagine waking up to a breathtaking view from your balcony or patio. Looking for more? Upgrade to one of the spacious suites offering living areas and sofabeds. Or opt for one of the available villas, offering a home-away-from-home feel, perfect for those seeking a more private retreat.
Features & Amenities
Complimentary Wi-Fi
Complimentary toiletries
Flat screen TV
Coffee maker
Microwave 
Mini-fridge for keeping snacks and drinks fresh
Complimentary USA Today (M-F)
Room views: resort, pool or harbor
Location
The Abbey Resort & Spa is located in Fontana, Wisconsin—just 45 minutes from Milwaukee and Chicago's Northern Suburbs and 90 minutes from downtown Chicago.