About Sunset Tower Hotel
Get ready for a brush with Hollywood glamour at the iconic Sunset Tower Hotel. Nestled in the heart of West Hollywood, this Art Deco jewel dates back to 1931 and has maintained its charm while also accommodating modern luxury. Imagine a place where the Golden Age of Hollywood and contemporary style collide. Whether you're soaking up the panoramic cityscape views from the rooftop pool, savoring gourmet cuisine at the upscale bistro or indulging in world-class spa treatments, you'll find that Sunset Tower is still very much an A-list scene. Add in the pet-friendly status with a dog park and a meat dish menu for your furry friend, and you've got the perfect recipe for an unforgettable stay!
Los Angeles, California

Luxury Boutique Hotel
What We Love
Looking to relax and rejuvenate? The full-service spa, managed by renowned skincare guru Joanna Vargas, is your sanctuary. With a wide array of skincare and body treatments, we guarantee a unique wellness journey designed to pamper you. If you prefer an energizing workout, the on-site fitness center has all the state-of-the-art equipment you need. And don't forget, the heated outdoor pool awaits you for a refreshing swim or a lazy lounge session under the Californian sun. Here, wellness isn't a buzzword—it's a way of life!
Sunset Tower Hotel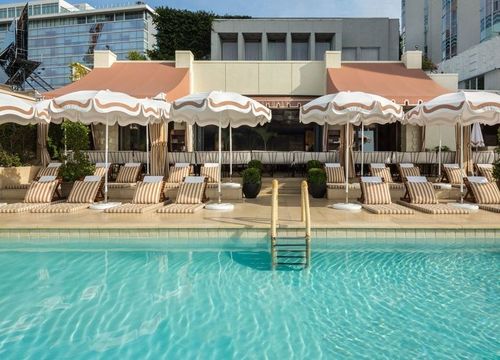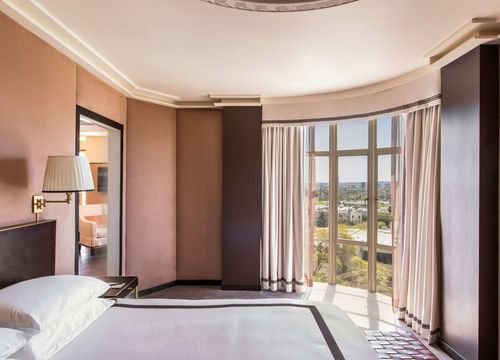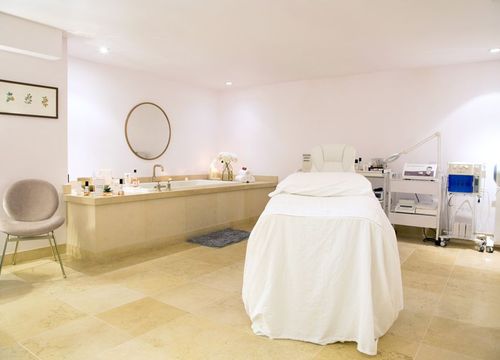 Accommodations
Sunset Tower Hotel boasts 81 guest rooms and suites well appointed and elegantly decorated with accents of Art Decor and a touch of Hollywood glam. Floor-to-ceiling windows flood the room with sunlight and offer unrivaled views of the downtown Los Angeles skyline.
Features & Amenities
Fine Egyptian linens
Room service
Complimentary Wi-Fi
Nespresso coffee maker
Premium toiletries


Location
Sunset Tower Hotel is located in West Hollywood, California.