About Sonora Resort
Sonora Resort is a luxury wilderness retreat in one of Canada's most alluring, pristine environments. It is where uncompromising outdoor adventures meet luxurious accommodations, unparalleled service and opulent creature comforts. Located in the Discovery Islands, just off the coast of British Columbia, Sonora is accessible only by sea or air and sets the stage for an abundance of wildlife and outdoor adventure tours. Spend adventurous days fishing, hiking and observing grizzly bears in their natural habitat. For quieter moments immerse yourself in soothing mineral pools and lavish in luxury at the Island Currents Spa. Every room in the B.C.-inspired lodges commands a stunning view of snow-capped mountains that seem to plunge into the Pacific Ocean. Sonora's sustainable approach to cuisine means menus change with the seasonal harvest to reflect summer, spring and fall-inspired dishes. Savor the exquisite talents of the culinary team, complemented by the award-winning wine cellar and served before an ocean vista.
Sonora Island, British Columbia

Luxury Resort

Award-Winning
What We Love
Getting to Sonora Resort is half the fun—you can only arrive by seaplane, helicopter or water taxi. The other half is the untouched wilderness that provides more than just a picturesque backdrop, it begs to be explored. Sonora is a true marine playground teeming with wildlife, breathtaking scenery and unbridled adventure. Sonora is also a place where people come for once-in-a-lifetime adventures, unforgettable weekends of romance and relaxation and reconnecting with family. Adventurous sorts can try heli-fishing, glacier hiking or glacier paddleboarding. For the quieter moments, there are yoga classes, hiking, biking, paddling excursions and an array of treatments and specialty therapies at Island Currents Spa. Explore the best of the experiences and suggested itineraries for an unforgettable adventure.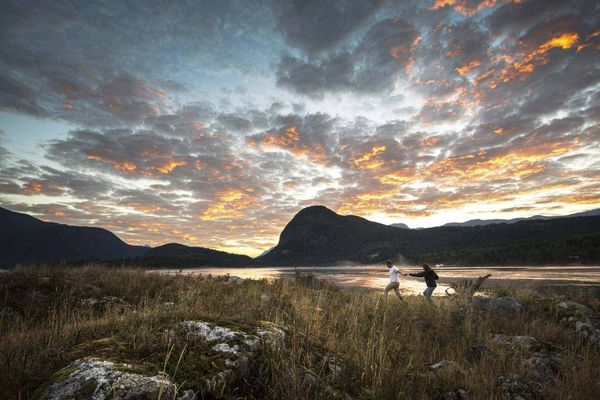 Spa
Delight your senses with luxurious spa treatments and breathtaking views at the Island Currents Spa. As the ocean currents move around this secluded island—cleansing, renewing and purifying the waters—the treatments and specialty therapies will likewise revitalize you. Choose your custom-blended essential oil aroma before enjoying a West Coast healing massage or experience an invigorating all-over body scrub using wild rockweed and local sea kelp mixed with Pacific sea salt. The complementary Water Journey is the icing on the cake with mineral baths, sauna and steam that has a cathartic effect on the mind, body and spirit.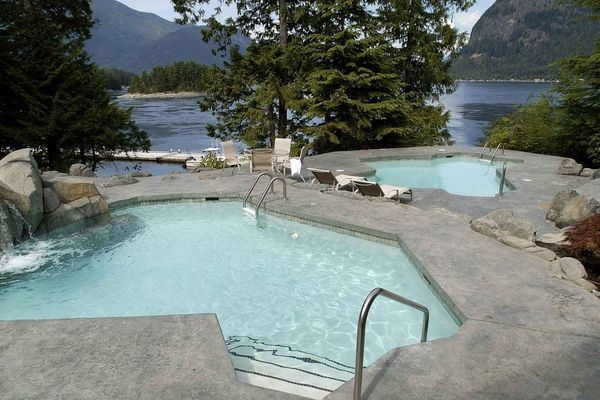 Activities
Sonora is a mecca for adventure enthusiasts and serves up a feast of exhilarating experiences be it steps away from your lodge or way out there—including world-class salmon fishing, wildlife viewing in their natural habitat, guided eco-adventure tours and helicopter excursions in an ancient rainforest archipelago filled with eagles, whales, bears and more. Cruise ocean channels, soar over glacier fjords and explore the magnificent island with activities crafted for an unforgettable adventure. The open-air 28ft zodiac-style boat zips around the Discovery Islands for exceptional views of marine wildlife and rugged coastline. This is where Orca and Humpback whales feed, Stellar sea lions bask in the sun, Dall's porpoises and Pacific white-sided dolphins frolic and sea birds swoop to pluck fish from swirling whirlpools. Enjoy a thrilling helicopter ride through BC's coastal mountain range and then got dropped into a remote locale where you will explore glaciers by foot or by paddleboat.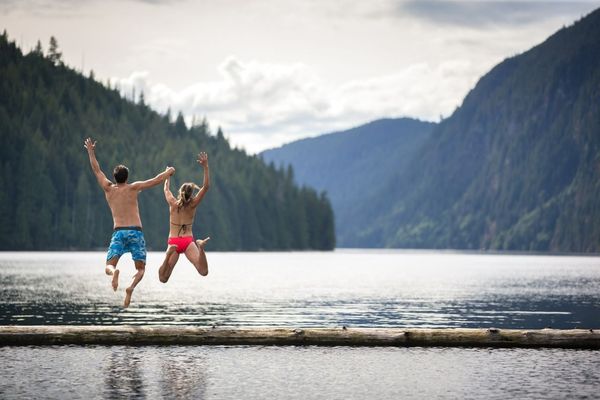 Culinary Highlights
Known for its gastronomic experience, Sonora is revered for gourmet cuisine that showcases Canada's West Coast bounty. The Tyee Dining Room is the principal culinary establishment that perches over the swirling Yuculta Rapids, where it's common to see bald eagles, harbour seals, Steller sea lions and large marine mammals feasting in the nutrient-rich waters nearby. Inspired by nature, this space features sweeping windows that frame the ocean view, a large live aquarium teeming with marine life from the surrounding waters, a grand piano and a unique artwork collection. From the Tyee patio, the panoramic ocean views are second only to the sumptuous fine dining experience. In high summer, the tapas deck features a wood stone oven for an unexpected gourmet twist. Downstairs, the Chinook Room provides an intimate dining experience with a grand piano and private entrance accessible from the Chinook Patio.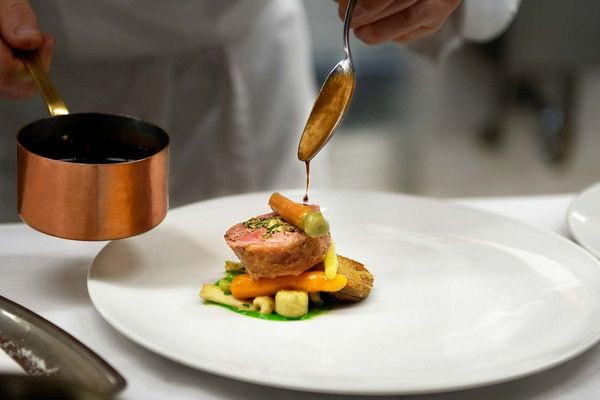 Sonora Resort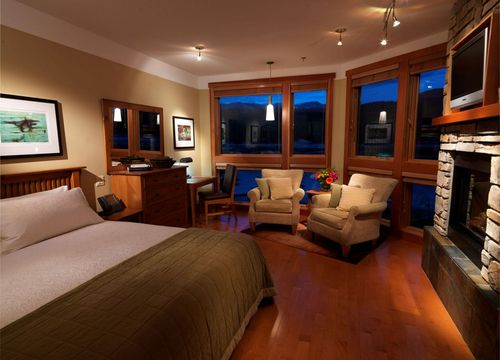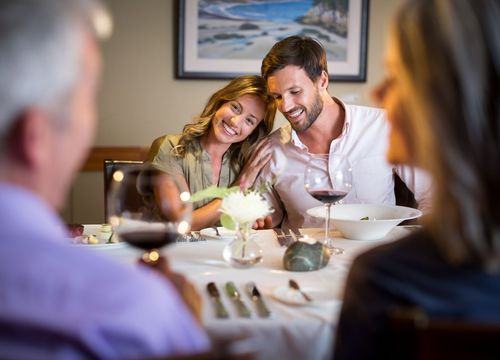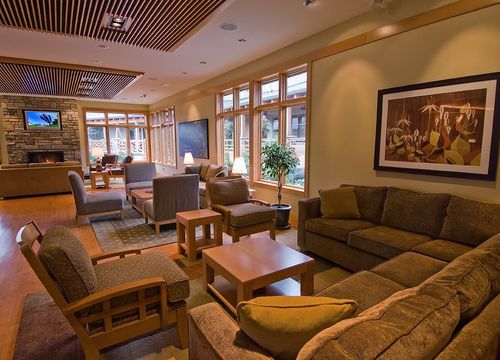 Accommodations
Crafted in cedar and stone with picture windows, Sonora's intimate lodges invite the outside in. After a day of adventure, draw a bath, start the fire and settle into an ocean view room designed to relax and refresh. Warm and welcoming, the alpine-accented Gold rooms offer views of the Yuculta Rapids and mountain ranges beyond the comfort of a pillow-top Queen or King-sized bed. The elegant ensuite boasts a soaker tub, separate glass shower and heated natural slate tile. Within the Arbutus, Gillard and Haida lodges, rooms connect to lavish common lounges with vaulted ceilings, stone fireplaces and state-of-the-art electronics, as well as a garden patio or roof-top balcony hot tubs from which to enjoy another angle of Sonora's wild panorama.
Features & Amenities
Ensuite with heated floors
Soaker tub
Luxurious linens
Goose down duvet and pillows
Gas fireplace
Glass and slate tile shower
Outdoor heated pool 
Rooftop hot tubs
Mineral pools
Stocked fly-fishing ponds 
9-hole putting green
Hiking and biking trails
Covered outdoor tennis court
Conservatory
12-seat movie theater
Games room
Fitness center
Virtual golf
Business center
Wi-Fi
Location
Sonora Resort is located in the heart of an archipelago on the rugged West Coast of British Columbia, Canada. The most convenient and scenic way to travel to Sonora is an approximately 50-minute flight from Vancouver, bringing you directly to the resort landing pad. Arriving via water taxi from Campbell River is also possible.