Santhiku Hotel, Villas, Yoga & Spa

Find Your Inner Peace
Located in an often-overlooked section of North Bali, Santhika Hotel, Villas, Yoga & Spa is home to retreat programs and yoga teacher training. The intimate hotel boasts only five guest rooms, an open-air restaurant, a lounge pool surrounded by a lush garden, an authentic Balinese spa and a yoga shala. Discover the beauty of yoga, go inward to transform your life and embark on excursions to off-the-beaten-path sights. Come with an open mind, let go of expectations and jump right in—bringing peace into your heart and mind.
Bali, Indonesia

Retreat Center
Spa
There is no better way to slow down, relax and rejuvenate than a day at the spa. Choose from detox massages, authentic Balinese massages with aromatherapy, facials, body scrubs, foot treatments, energy healing therapies and a flower herbal bath in the open-air bathroom. For a meditative healing experience, choose Sat Nam Rasayan or cleanse your lymphatic system with a full-body Jiva massage that starts at the tips of the toes and ends at the top of the head.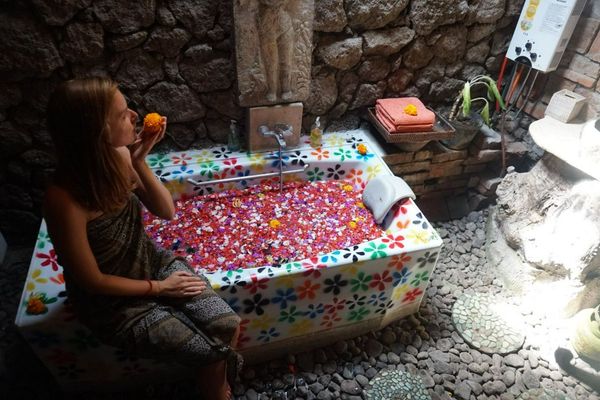 Activities
For guests who would like to experience local culture, Santhiku offers excursions to some of North Bali's off-the-beaten-path sights. Enjoy spectacular views during sunrise hikes and daytime treks to the most beautiful waterfalls and volcanoes, swim and snorkel with dolphins, relax in holy hot springs and learn Buddhist meditation techniques in a peaceful garden with a hidden waterfall.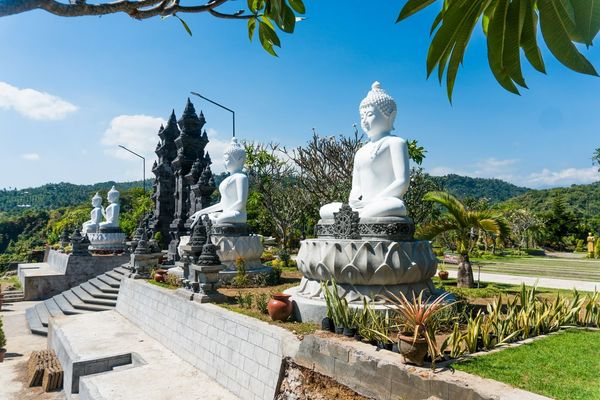 Culinary Highlights
For breakfast, lunch and dinner, nourish your body with an array of mostly vegetarian organic Indonesian dishes at the open-air restaurant. For those who want to learn the complexities of local cuisine, Santhiku hosts a weekly cooking class where guests recreate their favorite meal and have a great dinner!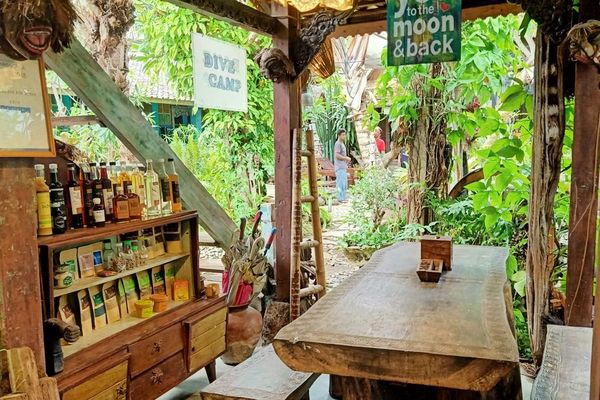 Santhiku Hotel, Villas, Yoga & Spa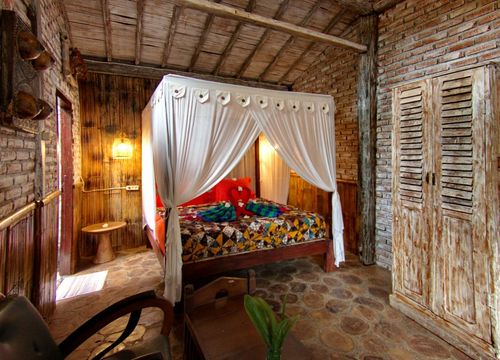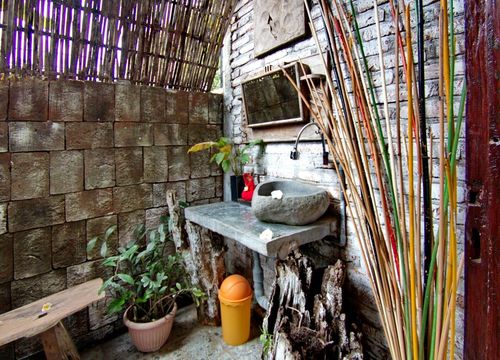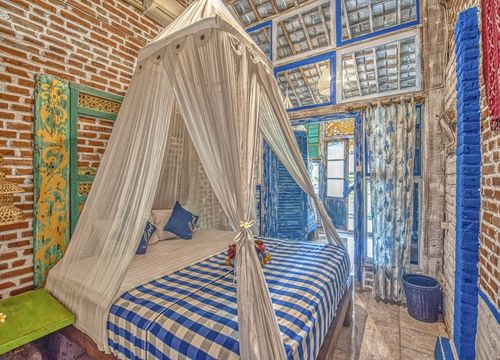 Accommodations
Choose from either a standard guest room or a superior guest room. Each room features a queen-size bed, single bed, private bathroom, terrace and garden view. In the middle of the property is a lush garden that surrounds the lounge pool where you can cool down during a hot day.
Features & Amenities
Air conditioning
Private bathrooms with hot water
Toiletries including hand soap, body wash and shampoo
Towels and pool towels
Location
Santhiku Hotel, Villas, Yoga & Spa is located in Lovina, Bali, Indonesia.