About Rio Perdido
With its take-your-breath-away rainforest setting and boutique style, Rio Perdido lives and breathes its natural surroundings. But what makes this wellness retreat so unique—and gives it its name—is the mile-long stretch of "lost river" that's fed by natural hot springs and carves its way through the canyon below. This sets the scene for days spent winding down or upping the pace, with adventures including white-water tubing and canyoning all on site. Pool-hop your way across the soothing hot springs. Follow the ziplines on a canopy-level canyon adventure. Mountain bike, run or hike across miles of trails that twist and turn through this ever-changing landscape. From whatever perspective you view the forest, expect to see a kaleidoscope of flora and fauna, within one of the most diverse ecosystems on the planet. And here at this one-of-a-kind adventure and wellness resort, Howler and Capuchin monkeys will be your alarm clock.
Guanacaste, Costa Rica

Luxury Boutique Hotel
What We Love
The centerpiece of the 600-acre private reserve is a unique thermal river that runs for over a mile along the base of a rocky gorge. Guests access the hot river by descending stone stairwells and trails. There are also three hot mineral pools with floating sun decks and wet bar. The newfangled spa features three treatment rooms for individual massages and one room for couples massage. Let the skilled spa therapists to ease tense muscles, refresh your skin and help you achieve a greater sense of well-being. The cliff-side pods take your yoga practice to the next level as a part of the hotel's "meditation done right" initiative. This new feature is composed of three pods, nestled into the cliff side, combining a mindful yoga practice with breathtaking views for a one-of-a-kind experience. 
Rio Perdido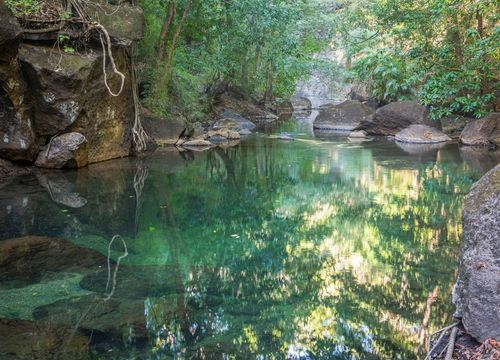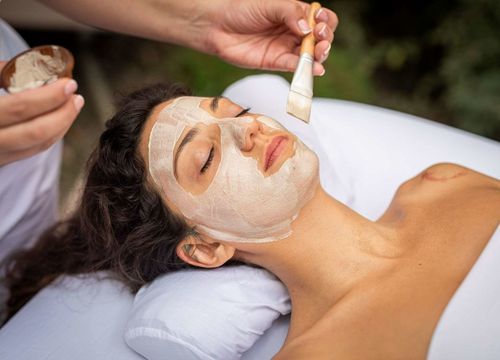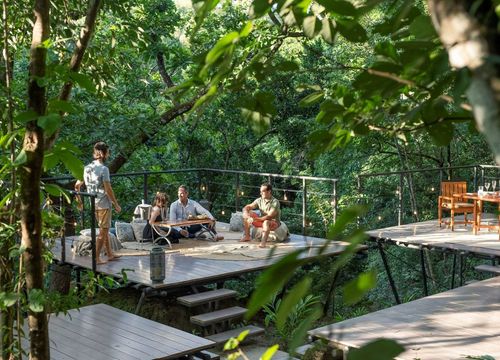 Accommodations
Stylishly designed and environmentally sustainable, the 30 forest bungalows provide a peaceful retreat amidst awe-inspiring beauty. Each bungalow is accessed by elevated pathways that connect to general hotel pathways and hiking trails. The design is warm and clean, with wood accents, stainless steel, nylon rope and polished concrete floors.
Features & Amenities
Complimentary Wi-Fi
Flatscreen TV 
Individual climate control  
Tea & coffee maker 
In-room safe 
Minibar 
Mini fridge 
Location
Rio Perdido is located in Guanacaste, Costa Rica. The nearest airport is Liberia International Airport (LIR).