Mountain Trek Fitness Retreat & Health Spa

Hiking in Style
Nature calling. Experience an award-winning luxury hiking and wellness retreat in the mountains of British Columbia! Mountain Trek Fitness Retreat & Health Spa is an all-inclusive immersive wellness retreat that not only takes care of your every need but also ensures you improve your health at the same time. Located in the breathtaking backcountry of the Canadian Rockies, the location is meant to help you slow down, reverse the effects of aging and feel healthy again. Fully relax and sleep deeply during your time here. Whether you're focused on reducing your stress, resetting your metabolism or changing your body composition, Mountain Trek is the health reset you've been looking for.
Ainsworth Hot Springs, British Columbia

Health Resort

Award-Winning
Spa
Reward your body with some rest and relaxation. At Mountain Trek Fitness Retreat & Health Spa, enjoy the views of the mountains in the distance and watch the stars come out at night while sitting in the hot tub and plunge pool. To enhance your relaxation experience, indulge in one of nature's finest gems: the local Mineral Hot Springs, located right next door. As a guest, you'll have unlimited access to the Mineral Hot Springs, featuring different pools including one of the few hot spring cave pool formations on Earth.
The spa facilities are designed with you in mind. Recent updates to help foster your detoxification include an all-new hot tub and plunge pool facility overlooking Kootenay Lake and the Purcell Mountains. The large infrared sauna and steam sauna are also available, promising a laundry list of health benefits from weight loss and improved circulation to pain relief and the removal of toxins from the body.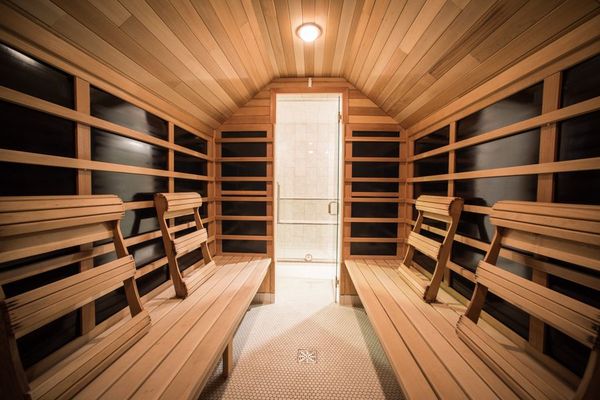 Activities
Creating healthy habits starts with placing a focus on your physical well-being. During your stay, familiarize yourself with the state-of-the-art gym and attend a plethora of fitness classes with world-class instructors. 
Try out the mobilize yoga classes and watch the sunrise over the mountains and lake. This is an experience that is meant to help release tension and give you a strong start to your day. Partake in Nordic fitness trekking and witness sceneries like never before as you hike in one of the lushest environments on Earth. 
At Mountain Trek Fitness Retreat & Spa, there's an activity for everyone ranging from fitness classes including circuit training, cardio classes, kickboxing, strength training, spin bikes and more.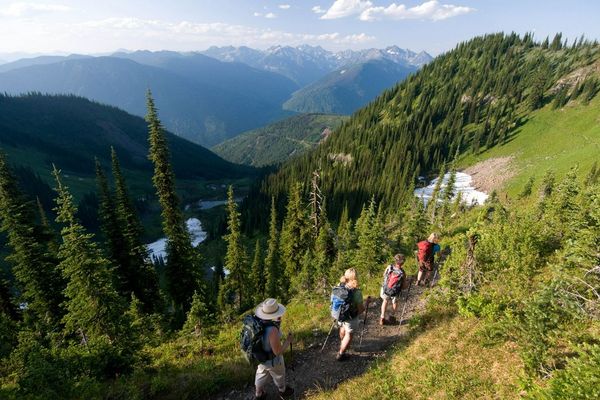 Culinary Highlights
At Mountain Trek, focus on your wellness and health with delicious, nutritious food with perfect portions. Under the guide of registered nutritionists, world-class chef and kitchen team members prepare meals that are beautiful, simple and satisfying. 
Eating is about nourishing a healthy, active body. All meals are organic and served fresh. At Mountain Trek, you will wake up to a protein shake, tuck into a savory breakfast, eat snacks and nutritious lunch on the trail, then relax at dinner over a satisfying, mouth-watering entrée. Each meal focuses on proportions and timing. Crafted perfectly to your liking, the meals will leave you full and satisfied. Upon leaving Mountain Trek, you will receive a cookbook with an easy reference guide.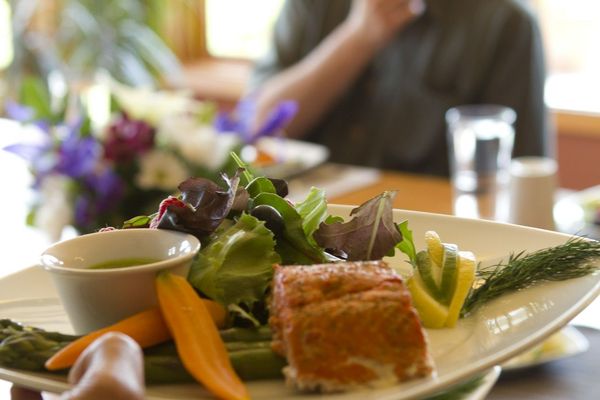 Mountain Trek Fitness Retreat & Health Spa
Mountain Trek is more than a lodge and a destination. It is an experience. Nestled in the lush forests of British Columbia, Mountain Trek's beautiful modern timber frame lodge is the perfect place for resetting your wellness.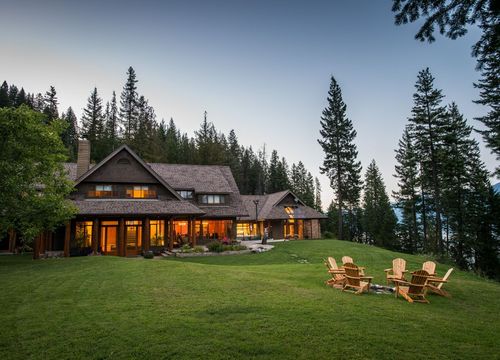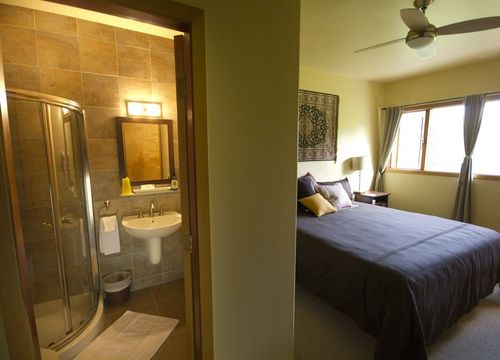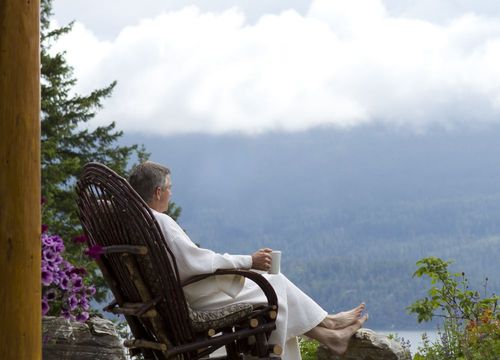 Accommodations
From the moment you step onto the property, you'll feel relaxed. Mountain Trek features amenities to help you reduce stress, detox, eat well and get fit again while you enjoy the surroundings of one of the most beautiful environments on Earth. The lodge boasts a vast yoga room and gym that look out over Kootenay Lake and the Purcell Mountains. The state-of-the-art spa has an infrared sauna, steam room, multiple private massage rooms, an outdoor jacuzzi and hydro-therapy plunge pool. Each bedroom has ensuite bathroom, bathrobe, organic and natural bath products, and luxury linens.
Features & Amenities
At Mountain Trek, slow down, unplug and reset your health with an extensive list of amenities. 
Large yoga room featuring a glass wall overlooking the lake and mountains
Outdoor spa area including hot tub and cold plunge pool
Indoor spa area including steam room, infrared sauna and massage rooms
Relaxing living room with wood-burning fireplace, comfortable couches and library
Gym featuring free weights
Rowing machines
Spinning bikes
Trreadmills
Ellipticals
Dining room featuring a custom-built hardwood table that seats 16 with views of the grounds, lake and mountains 
Private bedrooms with ensuite bathroom, bathrobe, organic and natural bath products, and luxury linens.
Daily housekeeping and laundry service
Location
Mountain Trek is located in the village of Ainsworth Hot Springs, a beautiful forty-five minute drive up the lake from world-famous Nelson, British Columbia.