Miraval Austin Resort & Spa

About Miraval Austin
Perched among the hills overlooking Lake Travis, Miraval Austin Resort & Spa welcomes you to elevate your well-being. With innovative life-enhancing programs, unique spa treatments, nourishing gourmet cuisine, a biodynamic farm and nurturing wellness specialists, Miraval helps you craft a life in balance through mindfulness and living in the present moment. Their amazing roster of healers, masters and pioneers are passionate about guiding you to heal, explore your future, hold space or move forward in your life. For a more intimate approach, consider meeting privately with one of their specialists. These private sessions are for anyone who wants to go beyond a class or workshop for a one-on-one tailored experience with world-renowned experts. Let Miraval be your guide as you explore a multitude of possibilities. 
Unplug and be present is a key mantra at Miraval. The intention in establishing a digital device-free environment is to support you in having the most rewarding and inspiring Miraval experience—and to give yourself permission to disconnect. Rooms come with sleeping bags for cell phones and the use of electronic devices is prohibited except in designated areas.
Austin, Texas

Destination Spa

Award-Winning
What We Love
When you choose this Hill Country paradise, you truly embark on a transformative wellness journey of exclusive experiences and inclusive amenities. Where no two journeys are alike. Miraval Austin rests on 220 acres in the Balcones Canyonlands Preserve, a haven of ancient trees, rare songbirds, fertile wildlife, all overlooking Lake Travis inside Texas Hill Country. Juniper trees bloom with bright berries. Cypress Creek's bubbling waters join the farmyard hum of horses, chickens, and ducks. There are also experiences you'll only find in Miraval Austin. Classes include Tex Zen which gets you into the heart of the resort's Texas vibe, as you playfully flow in a yoga sequence accompanied by local tunes. Guided hikes take guests through the wild wonders and hillside trails that weave through the stunning nature preserve. Expand the boundaries of your comfort zone and relearn trust with a leap from a 25-foot pole. Challenge the story you've been told about yourself and your abilities with trained guides taking you through a series of obstacles and adventures to help you set goals, forge bonds and tell your own story of triumph. The possibilities are in the hundreds.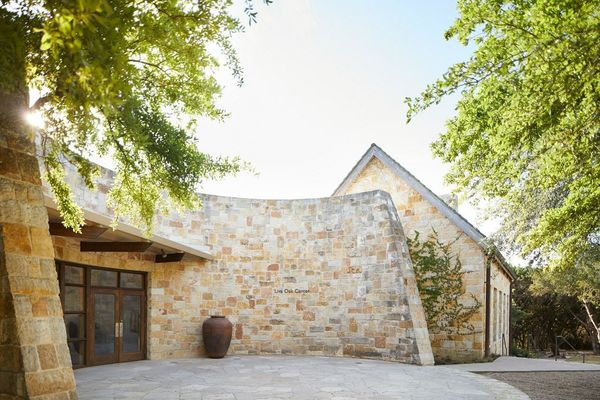 Spa
Surrounded by ancient trees and featuring 18,000 square feet of space dedicated to heal and enrich the mind-body connection, you will find balance and wellness at the Life in Balance Spa. From the moment you enter, feel the cleansing energy of purposefully placed crystals, cairns and mandalas that grace the entrance. The healing aroma of jasmine hovers. Citrine and amethyst crystals radiate energy. Enter a portal to bliss where innovation meets tradition to heal mind, body and soul.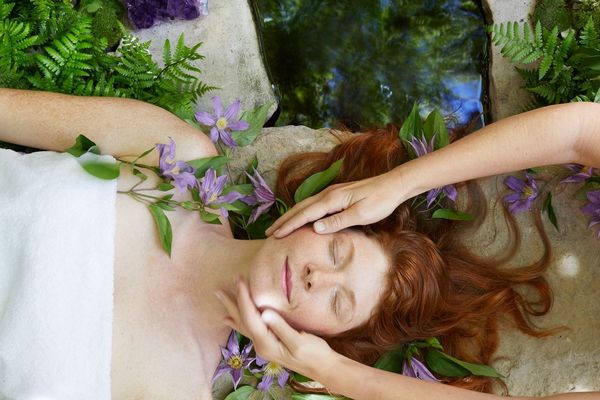 Experiences
Indulge, challenge, improve and renew. Journeys with Intentions put you in the center of your wellness experience. Miraval recognizes you as a unique individual and curates personalized experiences that align with what matters most—your connection with yourself and the world around you. With hundreds of engaging possibilities, boredom is not an option. Choose from fitness and outdoor adventures (including a ropes challenge course), wellness and nutrition counseling, yoga and meditation, equine therapy and a plethora of other life-enriching programs.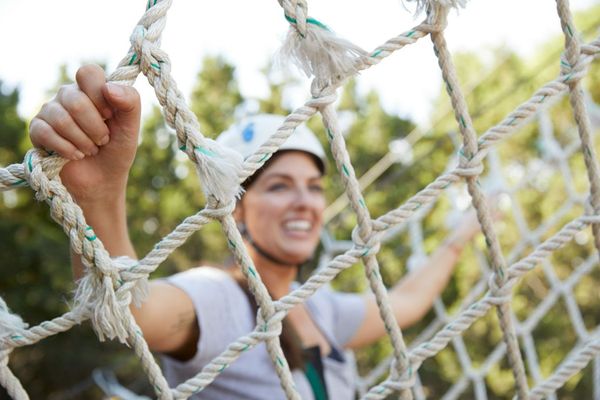 Culinary HIghlights
The intention of the Conscious Cooking philosophy at Miraval is to do more than pleasing the palate: it is to shape how we view food—its production, preparation, consumption and relationship to ourselves and our community. Guided by the notion of balance, menus reflect a philosophy of mindful eating at every meal, in every moment. Menus are ever-changing to utilize locally grown and thoughtfully sourced ingredients at the peak of freshness—celebrating the diverse textures and flavors of wholesome food, organic cocktails and a curated list of fine wines. Memorable culinary experiences are not limited to restaurant dining, though. Afternoon appetizers, fresh smoothies, and other treats, along with classes and hands-on demonstrations, combine healthy living, eating and learning.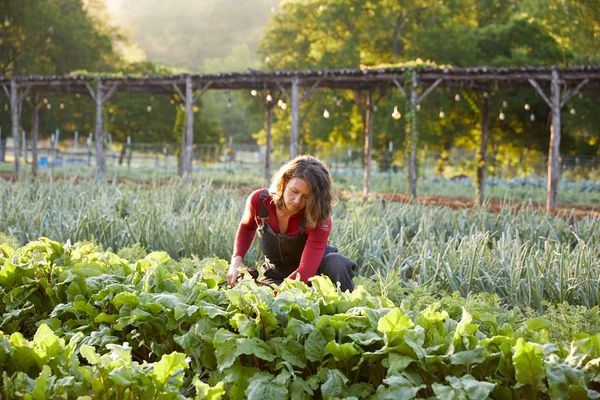 Miraval Austin Resort & Spa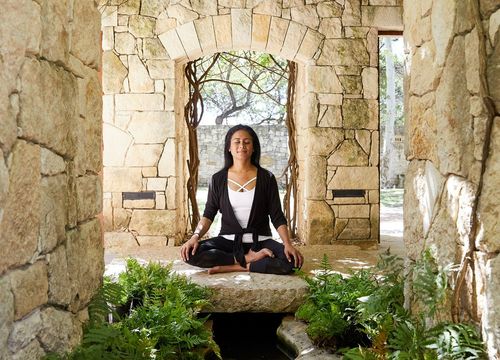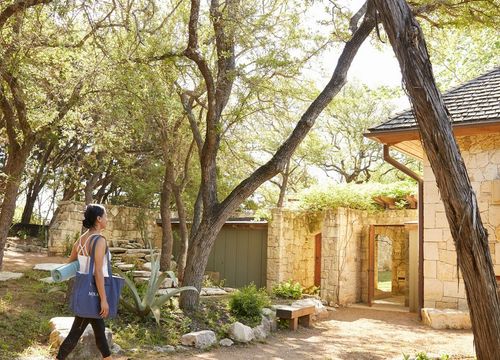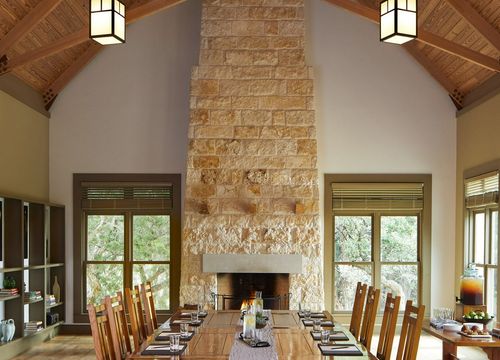 Features & Amenities
Miraval's signature cloud-like bedding
Tibetan singing bowl & meditation cushion
In-room meditation channels
Dry Bar hairdryer
Zentz bath collection
Plush cotton robes
Iron and ironing board
Mini-refrigerator
65" LCD TV
Complimentary Wi-Fi
In-room safe
Location
Miraval Austin Resort & Spa is located in Austin, Texas.