Miraggio Thermal Spa Resort

About Miraggio Thermal Spa Resort
Discover what Greek summer means at Miraggio Thermal Spa Resort, a beach resort cascading down the edge of the Halkidiki peninsula. Boasting an extensive wellness program—read eco-friendly spa, an exceptional array of food options plus an interactive entertainment park for the younger ones, the Miraggio has something for the whole family. And with such an extensive range of activities at your fingertips, there's a new experience every day including biking, tennis, beach volleyball and even archery. The Miraggio really is the best of all worlds.
Halkidiki, Greece

Resort & Spa
What We Love
Let's talk natural springs! Spread over two floors, the Myrthia Thermal Spa is a true wellness haven, where natural springs and beauty flow right into you, giving you a sense of calm and peace. Surrounded by Greek beauty and spectacular views, this is the perfect sanctuary for all of your wellness and fitness needs. You can also grab a smoothie from the health bar with handcrafted fresh juices and smoothies before losing yourself in the three natural hot water pools. Not to be missed is the thalassotherapy pool that is directly linked to the sea and doubles as a stunning infinity pool with magnificent views over the Aegean Sea.
Miraggio Thermal Spa Resort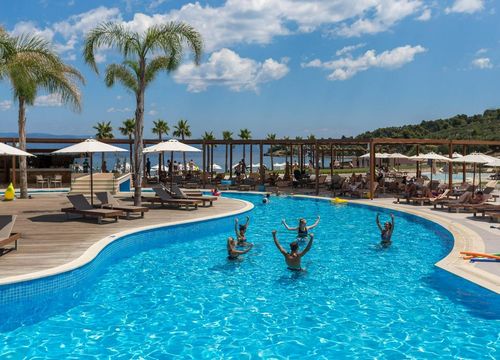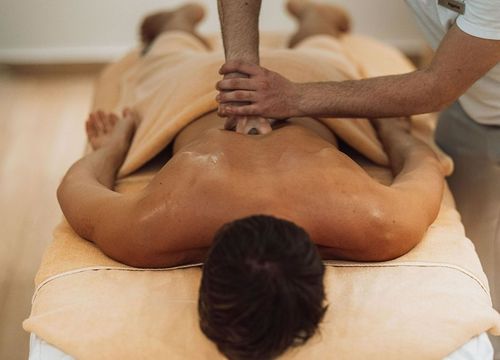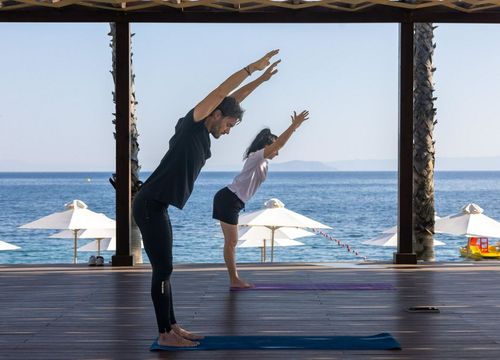 Accommodations
Where spaciousness meets comfort and where relaxation meets serenity. These luxury guest rooms and suites come complete with an abundance of amenities including stunning sea or garden views and furnished balcony or terrace.
Features & Amenities
24-hour room service
Complimentary parking/valet parking
Hairdryer
Pillow and mattress menu 
Nespresso coffee machine with capsules replenished daily
Complimentary Wi-Fi
3 thermal pools with geothermal water in different temperatures
Spa & wellness center 
Tennis court
Water sport facilities
Fitness center 
Walking cold plunge 
Steam room
Dry Finnish & herbal sauna
Tepidarium
Location
Miraggio Thermal Spa Resort is located in Paliouri, Halkidiki, Greece.