Meliá Punta Cana Beach Resort

About Meliá Punta Cana Beach Resort
Located on Bávaro Beach, the Meliá Punta Cana Beach—A Wellness Inclusive Resort Adults Only will change the way you think about vacations. The upscale beachfront resort is surrounded by the turquoise waters of the Caribbean Sea and integrates nature into every corner of the property with ponds, lush gardens, and palm and coconut trees. From the moment you walk into the majestic lobby, you are transported to a tropical paradise. The resort offers a collection of unique wellness experiences and wellness-driven spaces designed that give guests the opportunity to reconnect, reflect, restore, replenish and rest.
Punta Cana, Dominican Republic

Luxury Resort
Spa
It's not just about the massage or a facial, but about the ambiance. YHI Spa offers an oasis of peace where guests go to pamper both mind and body. The expansive spa features seven suites with private outdoor showers, three couples suites with private Jacuzzis, aromatherapy showers, and treatments that incorporate both modern and traditional health and wellness therapies.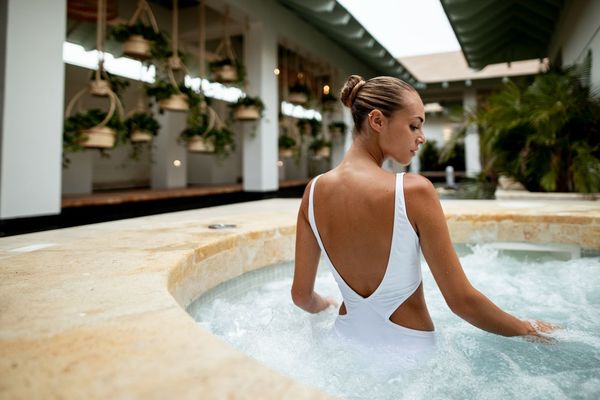 Activities
The resort's wellness experience offers guests daily programming guided by experts, as well as activities like yoga, meditation, culinary classes, bike tours, botanical garden workshops and fire ritual ceremonies. Those looking for a more introspective experience can visit the silent space for quieter activities such as solo painting, sound healing and spiritual labyrinth rituals. There's also a state-of-the-art fitness facility and an aqua gym on the beach.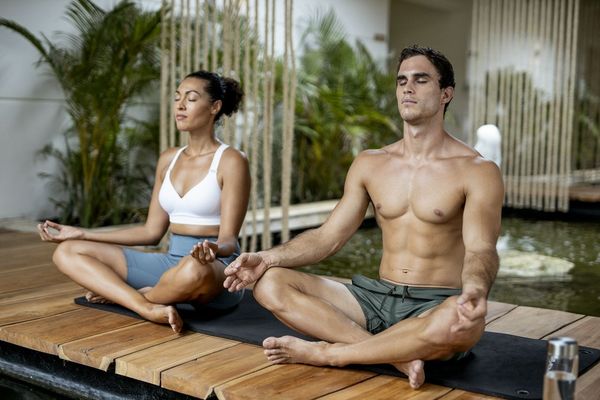 Culinary Highlights
Complete your dining experience with access to all restaurants. Variety and quality are two of the most important words that describe the theme restaurants, buffets and bars. Take your taste buds on a tour around the world and savor surprising flavors from the likes of Vietnam, the Mediterranean and other international cuisines.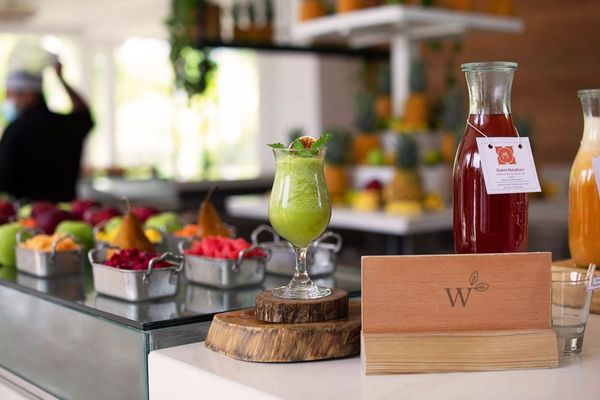 Meliá Punta Cana Beach Resort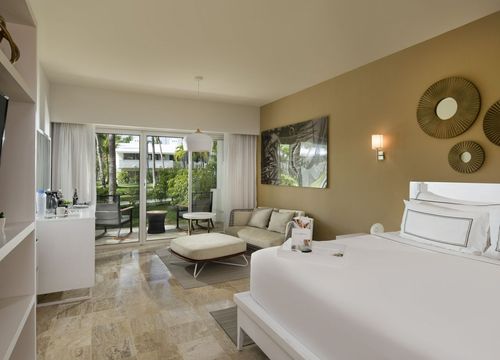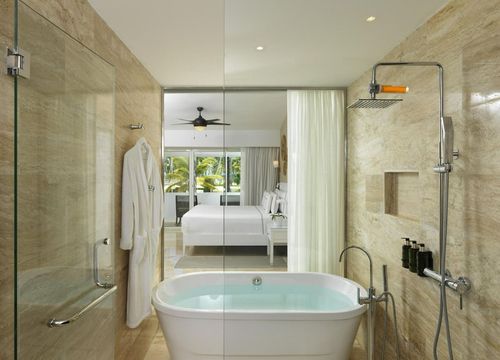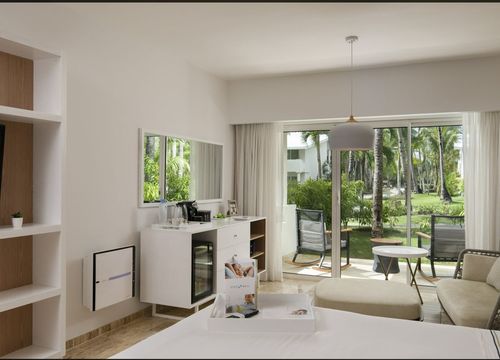 Accommodations
All suites and guest rooms are designed for maximum comfort and relaxation. For guests who want to be immersed in the Caribbean, choose a guest room overlooking the tropical garden. For guests who want to spend their vacation as close as possible to the beach, choose one of the beachfront rooms that offer a breathtaking view of the Caribbean Sea. And for guests who prefer to uplevel their stay, the 452 sq. ft. (42m2) Level Suite enjoys a privileged location near the beach and pool, with all the extras that make your stay a level above—including a terrace or balcony with breathtaking views of the gardens. Plus, the suite comes with all The Level services and private spaces.
Level Wellness Suite Features & Amenities
Welcome message from Deepak Chopra lending insight on the Delos experience
Personal wellness concierge
Healthy minibar
Bicycle for personal use throughout the stay
Stay Well™ thermal mattress for back support
Air-purification system to reduce allergens and toxins
Mood-enhancing aromatherapy
Customizable circadian mood lighting
Dawn simulator to wake guests gradually and gently
Stay Well shower infuser for more refreshing sensations
Stay Well interactive mobile app with access to Cleveland Clinic wellness program
Location
Meliá Punta Cana Beach—A Wellness Inclusive Resort Adults Only is located in Punta Cana, Dominican Republic.