Le Monastère des Augustines

About Le Monastère des Augustines
For nearly four centuries, the Augustinian Sisters devoted themselves to caring for body and soul. Today, Le Monastère des Augustines still honors their mission as a healing sanctuary of renewal and transformation. With contemporary wellness programming that focuses on balancing the physical, mental, emotional and spiritual, Le Monastère invites guests of all faiths to unwind and connect in their own personal and private way. The 17th-century monastery-turned-hotel is located in the heart of Old Québec and is a unique refuge for serenity and self-discovery.
Québec, Canada

Retreat Center

Vacayou Top Pick
Spa
Le Monastère describes itself as a haven of heritage, culture and wellness that brings centuries-old healing practices into the 21st century. Guests can soak up the silence and beauty of the gardens or embark on a journey of renewal in one of five treatment rooms set inside a historic wing of the monastery. Treatments range from traditional massages to aromatherapy, reflexology and holistic health evaluations. Personalized relaxation sessions and diet consultations are also offered.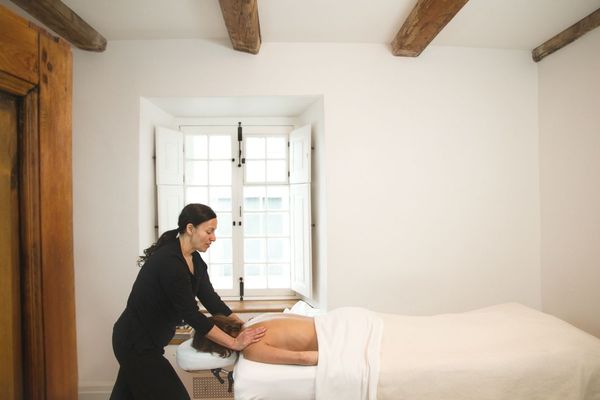 Activities
Guests can wander the halls alongside Augustinian Sisters, take exercise and mindfulness classes in the vaults, stroll around the grounds on a guided walk or simply be and reflect in meditative peace. In addition to daily wellness-focused activities, Le Monastère is home to a permanent museum exhibition, an archive collection and a cultural center dedicated to the Augustinian Sisters.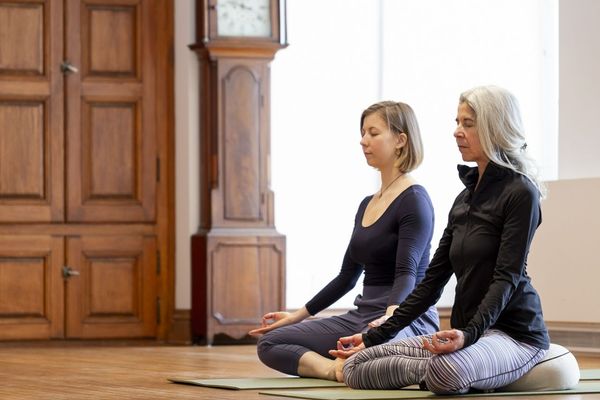 Culinary Highlights
Le Monastère believes that eating mindfully, and with kindness, begins by being attentive to your needs and choosing foods that foster your well-being. This is why you have the possibility of creating your own menu by choosing the food combinations that suit your tastes, your dietary constraints, your values, and your appetite. With an emphasis on mindful eating that favors local and organic ingredients, the day always begins with a communal breakfast eaten in silence. A prix fixe menu is available for lunch starting with a delicious soup, followed by a hearty main course (fish, meat or vegetarian/vegan), dessert and a cup of signature herbal tea. Dinner is a more simplified three-course meal to be eaten on the patio, in the garden or in the comfort of a guest room.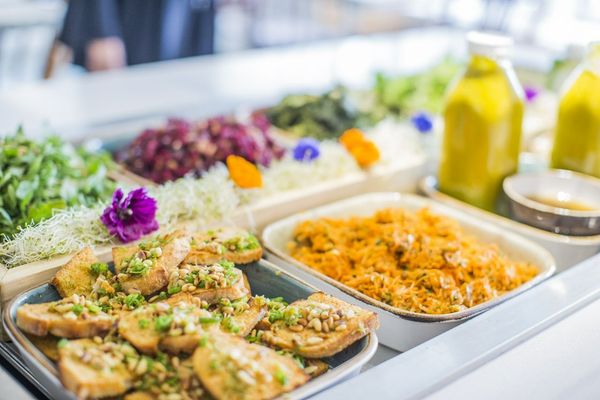 Le Monastère des Augustines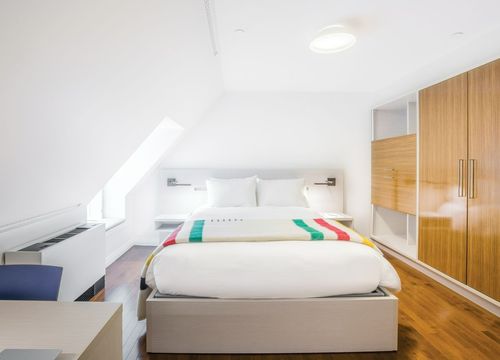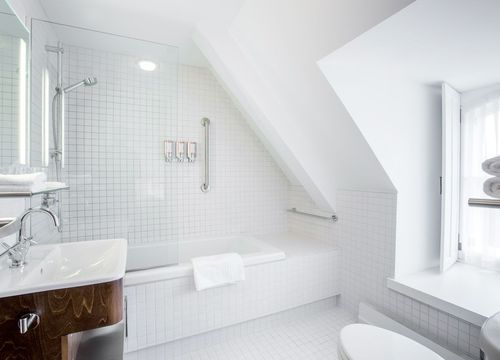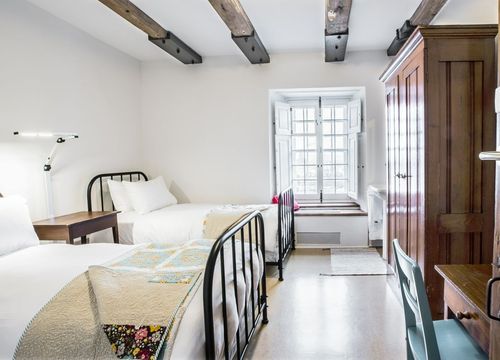 Accommodations
Le Monastère offers two types of accommodations in the former cloister. The Contemporary rooms are completely redesigned with a clean aesthetic. More modern with full private bathrooms, an integrated workspace, night table and king-sized, queen-sized or two single bed accommodation. The Authentic rooms are restored cells lived in by the Augustinian Sisters. Simple in design, the rooms have a monastic décor with single or double accommodation, a wardrobe, desk, sink and mirror. Shared bathrooms are down the hall. To promote relaxation and tranquility, there are no televisions or telephones in the rooms. Guests will find these on the upper floor in the living area, where computers are also available. 
Features & Amenities
Morning meditative walk

Afternoon vitality yoga

Evening relaxation activity session

Walking tours

Mindful cuisine

Spa with five treatment rooms

Sustainable and responsible development

Complimentary Wi-Fi
Location
Le Monastère des Augustines is located in Old Québec City, Canada.