Hilton Rijeka Costabella Beach Resort & Spa

About Hilton Rijeka Costabella Beach Resort & Spa
With stunning ocean views, stylish interiors and luxurious amenities, Hilton Rijeka Costabella Beach Resort & Spa is the ultimate getaway. Nestled on the picturesque coastline of Croatia, this gem of a resort is an oasis of tranquility and relaxation. Enjoy the comfort of sea-facing accommodations, unwind at the private beach, discover the three-story full-service spa and health club, and dine in any of the six restaurants. The most captivating experience, however, is during golden hour when you have your very own vantage point to the kaleidoscopic beauty of the Adriatic Sea.
Rijeka, Croatia

Resort & Spa
What We Love
This resort is a true health and wellness destination starting with the spa and health club that spans three floors. Sweat it out in the fitness zone. Experience healing temperatures in the hydrothermal zone. And get pampered head-to-toe in the treatments zone where guests can choose from cleansing scrubs and detoxifying wraps topped off with a massage to complete the spa ritual.
Hilton Rijeka Costabella Beach Resort & Spa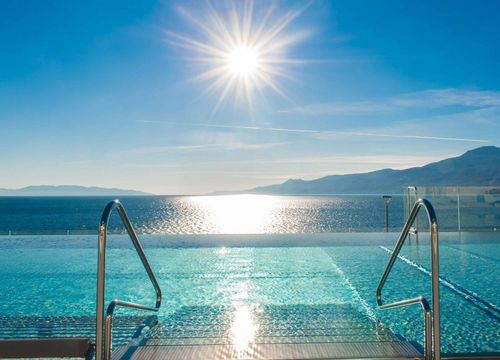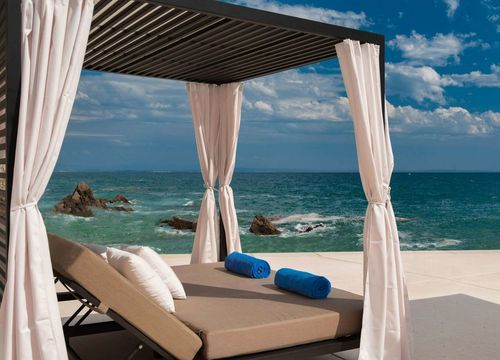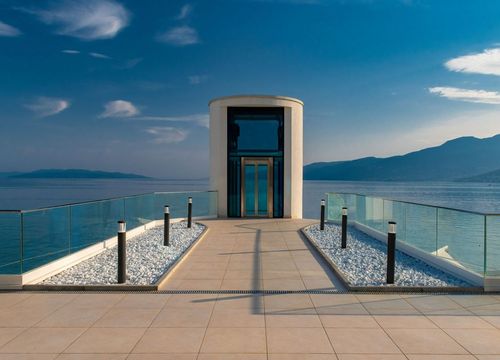 Accommodations
Hilton Rijeka Costabella Beach Resort & Spa features 132 rooms and 62 villas and suites, ranging from superior doubles to three-bedroom duplex apartments all with panoramic views of the Adriatic Sea and most with spacious terraces. A scrumptious continental breakfast is available each morning. 
Features & Amenities
Complimentary Wi-Fi
Bathrobes
Air conditioning
Housekeeping
Interconnected rooms available
Room service
Minibar
Flat-screen TV
Safe
Bottled water
Electric kettle
Complimentary toiletries
Concierge service
Location
Hilton Rijeka Costabella Beach Resort & Spa is located in Rijeka, Croatia. The closest airport is Rijeka Airport (RJK) which is about 14 miles away.