Hacienda Hosteria Chorlavi

Hacienda Hosteria Chorlavi  
Enjoy the charm and magic of northern Ecuador at Hacienda Chorlavi, a sprawling colonial-style estate dating from 1620. Boasting an outdoor swimming pool, sauna and Turkish bath facilities, this historical hotel features authentic décor, a central courtyard, a charming water fountain and orchards sheltered by millenary trees that give guests a magical aroma of the past. 
Ibarra, Ecuador

Boutique Hotel
What We Love
Set amidst the central courtyard and charming water fountain, the spa offers a wide range of treatments and massages to choose from. The large treatment room features two massage beds so you can share your special moment of relaxation with a loved one or friend. Guests can also enjoy the fitness area or take a dip in the the solar-panel heated swimming pool. On weekends, horseback riding excursions or live folkloric music. Other nearby attractions include a geopark with lakes, lagoons and waterfalls, indigenous towns and markets, and a raptor birds care and rescue center.
Spa
Horseback riding
Nature
Culture
Hacienda Hosteria Chorlavi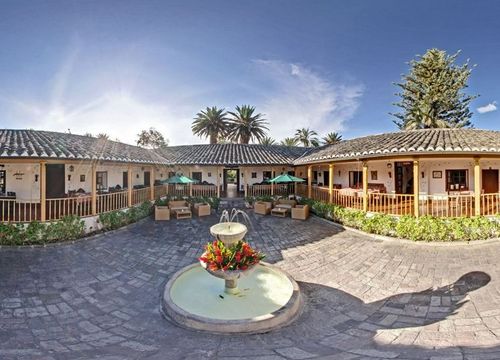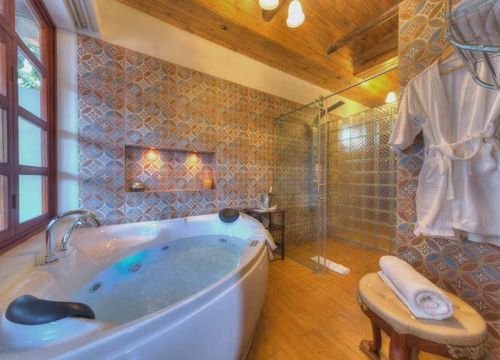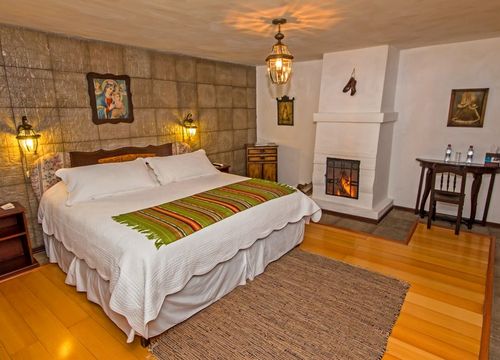 Accommodations in a double room with ensuite bathroom
Daily breakfast
Two 30-minute massages
Hotel Goodies
52 guest rooms
Restaurant, tavern and beer factory
Swimming pool
Whirpool
Sauna 
Turkish bath
Massage area
Gym
Gardens with hammocks
Movie room
Mini golf
Escape room
Soccer and volleyball court
Barbecue area
Laundry service
Reading room
Free parking
Location
Hacienda Hosteria Chorlavi is located in Ibarra, Ecuador.