About Hacienda Barrigona
A breathtaking 500-acre nature lover's playground, Hacienda Barrigona is surrounded by lush jungle and the secluded Barrigona Beach where guests are invited to explore, create, play, celebrate life or simply do nothing at all. It's a setting where one can disconnect from the digital world and the distractions of everyday living. Comprised of 10 bedrooms spread across three villas, Hacienda Barrigona is both wonderfully private yet at the same time a communal space for an intimate group experience. 
The hotel is located 30 minutes from the town of Nosara, within the beautiful province of Guanacaste in the Nicoya Peninsula. Nicoya is regarded as one of the world's Blue Zones, where life expectancies of residents tend to surpass 100 years of age.
Guanacaste

Boutique Hotel
What We Love
Tucked into the jungle canopy, Hacienda Barrigona is a truly unique setting. The breathtaking sweeping views over Barrigona Beach alone are worth the trip. This is a place where you can detach yourself from everyday life and become totally immersed in the natural beauty of Costa Rica. A refuge of relaxation with a sense of community at its core. This area of the world has a reputation as one of Central America's leading yoga meccas. The soul-soothing sights, sounds and ambiance of the jungle landscape act as the perfect catalyst for a deep state of serene awareness. There are two Bali-inspired open-air yoga shalas that are perfect for practicing yoga or meditation. And the warm and surfable waves almost 365 days a year make this the perfect surf getaway spot for those of all levels. Hacienda Barrigona is a place where guests can genuinely disconnect from distractions and find freedom.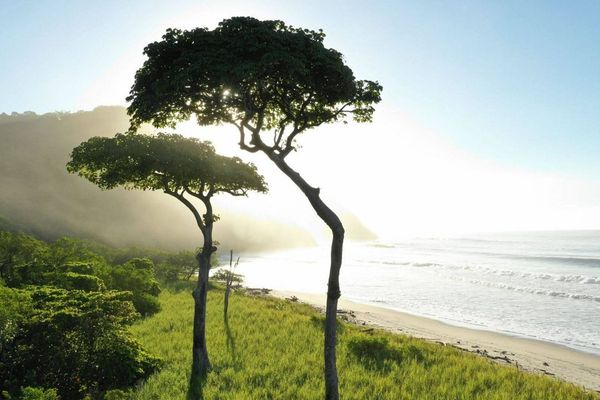 Experience
Spacious common areas consist of pools with lounge chairs and BBQ areas, central courtyards and two Bali-inspired open-air studios specifically designed for yoga and meditation. Immerse yourself in the jungle canopy and sounds of birds and monkeys via an easy walk down trail to the private and secluded Barrigona Beach with its broad expanse of white sand. Plus, a plethora of hiking trails that could occupy days of exploration, lead right from the door and the local team can provide excellent resources on what fauna, flora and wildlife you can expect to admire. Find stillness and meaning in the simple wonder of nature.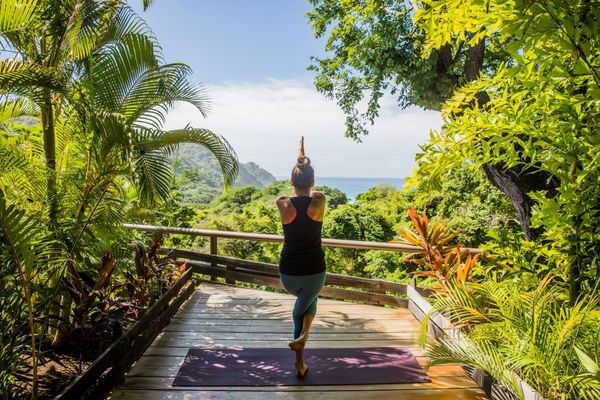 Activities
Hacienda Barrigona is a paradise for adventurers seeking authentic Costa Rican experiences from cycling to surfing, canopy tours to diving and snorkeling offshore, mangrove paddleboarding, hiking, horseback riding and fishing It takes about 15 minutes to walk to the beach, where you'll find a tropical breeze, calm water and a broad expanse of sand. From gentle waist-high waves to double overhead sets, when it comes to surfing, it's easy to see why the beaches here appeal to everyone from novices to seasoned surf enthusiasts. Adventure is plentiful with networks of trails to discover, pristine waves for surfing and long sun-filled days fishing or diving off Barrigona Beach. Whether you are looking for adventure, self-reflection or romance, Hacienda Barrigona can help create tailor-made experiences designed to enhance its breathtaking natural backdrop.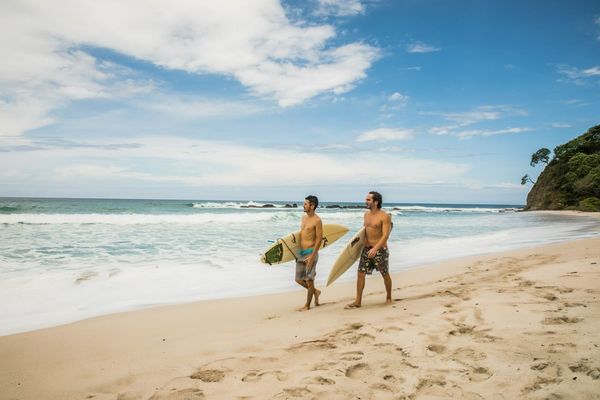 Culinary Highlights
The communal feeling of the property continues into the open-air dining room where three meals per day are served family-style. Experience authentic Costa Rican cuisine prepared with regionally sourced ingredients, seafood and meats. Special dietary needs and requests can be accommodated.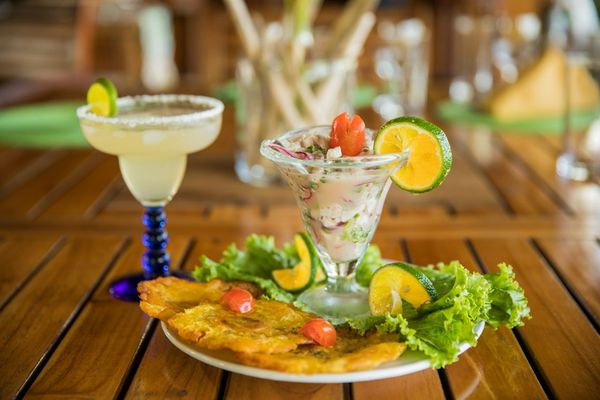 Hacienda Barrigona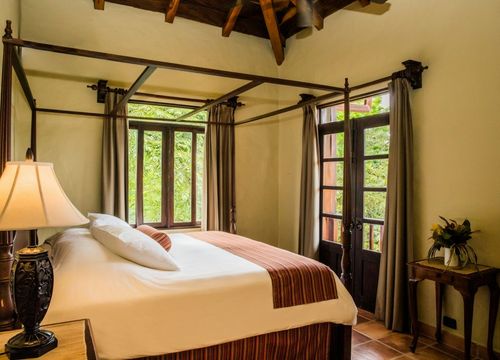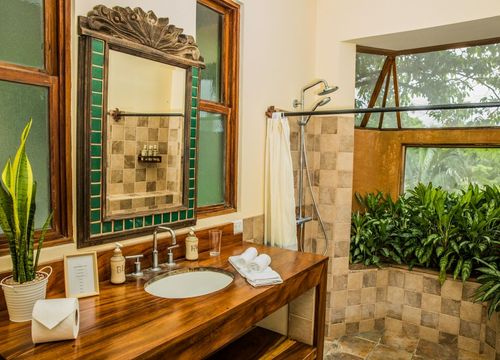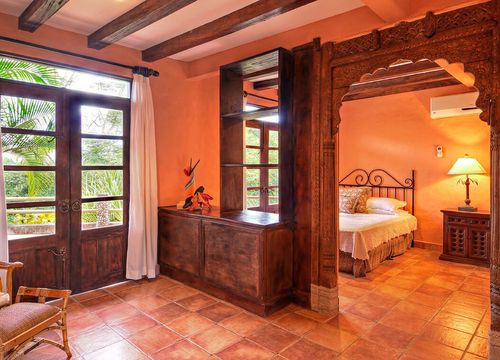 Accommodations
Comprised of three separate villas, spread across 10 bedrooms all with private baths, Hacienda Barrigona is both wonderfully private yet at the same time offers spaces for an intimate group to connect together. Architectural elements include high ceilings, rooms with wide doors opening to multiple verandas, native Costa Rican wood furniture and intricate stone carvings. The villas surround a pool and shaded lounge chairs.
Casa Guanacaste 
Features 2 bedrooms with private bathrooms.
Casa Barrigona
The largest of the three villas featuring 7 bedrooms with private bathrooms.
Casa Dorada
Features 1 bedroom and private bathroom.
Location
Hacienda Barrigona is located in Nosara, Guanacaste Province, Costa Rica.