Garden of the Gods Resort

About Garden of the Gods Resort
Garden of the Gods Resort is pure Colorado offering crisp, mountain air against red rock sculptures and the mountain forest of Pike's Peak. Experience an energizing escape from the ordinary, a place to reconnect with the things that matter most—to restore, renew and lose yourself to the charms of an intimate retreat unlike any other.
Colorado Springs, Colorado

Resort & Spa

Award-Winning
What We Love
Experience new layers of Med, Spa and Fit at Strata. A one-of-a-kind Colorado wellness retreat where your mind, body and spirit balance are restored layer by layer. And where unlocking your ultimate potential becomes the reality. With magnificent views of the mountains and breathtaking open spaces, spa treatments and salon services are delivered by expert specialists. Enhancing the Strata Spa experience, guests are greeted by the Concierge Team and have access to men's and women's locker rooms and the pre- and post- treatment relaxation lounge. Women have an opportunity to benefit from a Pink Himalayan salt-inhalation room (halotherapy) with infrared deep-heat therapy for stress management and detoxification, as well as an herbal sauna for an aromatherapy experience. Men may relax in a high-heat Pink Himalayan salt-room dry sauna, as well as an herbal steam room. Both locker rooms host individual showers and an experiential shower, which provides a contemporary approach to healing through water and its seven different shower heads. Located within the main resort Strata Fit features floor-to-ceiling windows and innovative ways to stay fit and active.
Garden of the Gods Resort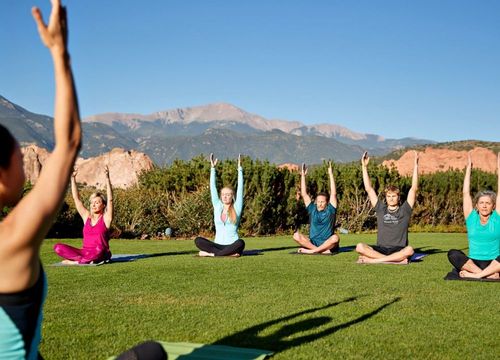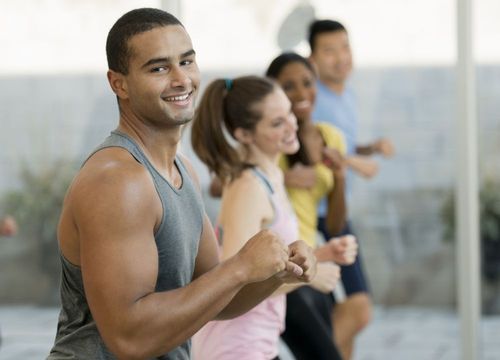 Accommodations
Experience the powerful connection to the Colorado landscape during your stay at Garden of the Gods Resort. Overlooking the Garden of the Gods National Park, the wide variety of luxury accommodations share a spacious residential feel, flexible designs and a genuine sense of place. Choose from 116 total well-appointed guest rooms and suites with unparalleled views or experience the breadth of the resort amenities while enjoying the privacy of a secluded residential community setting within the cottages and casitas. 
Features & Amenities
Fireplace
Nespresso machine
Plush bathrobes
Complimentary toiletries
Housekeeping
Private balcony
Mini fridge
Same-day laundry & dry cleaning available by request
Iron & ironing board
Room service
Flat-screen TV
Safe
Location
Garden of the Gods Resort is located in Colorado Springs, Colorado—just 30 minutes from Colorado Springs Airport (COS).