Four Seasons Resort Bali at Sayan

About Four Seasons Resort Bali at Sayan
Float above treetops on a dramatic suspension bridge and cross into a different world. With locally inspired experiences and rice bowl-shaped architecture set against the lush Ayung River Valley, Four Seasons Resort Bali at Sayan takes you closer to the heart and soul of Bali. This architectural marvel boasts an ethereal setting, where tiered rice paddies, towering trees and enchanting gardens create a serene sanctuary. With luxurious accommodations, exquisite dining options and an array of complimentary activities, this resort offers a unique blend of relaxation, culture and adventure. Experience the magic of Bali and get lost in the harmonious "forest symphony" that surrounds you.
What We Love
The Sacred River Spa at Four Seasons Resort Bali at Sayan offers a rejuvenating oasis for your mind, body and soul. Indulge in chakra ceremonies, river stone massages and seek the guidance of Ibu Fera, the resident wellness mentor and former Buddhist nun. Discover inner peace through meditation, life talks and even a sacred nap. The resort also offers dynamic yoga classes to help you reconnect with your life force and on-site activities, including select yoga and meditation classes, Balinese dance performances and village and temple tours.
Four Seasons Resort Bali at Sayan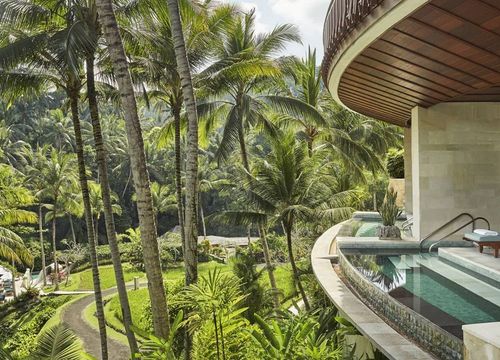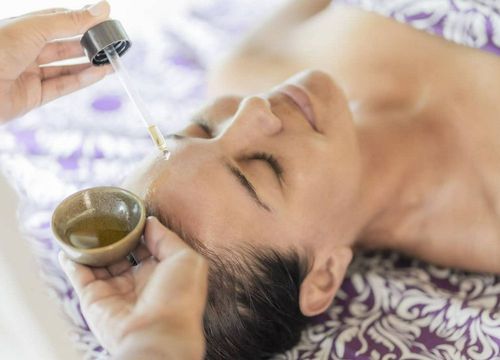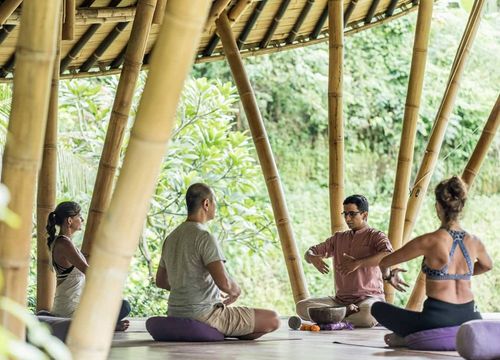 Accommodations
Each of the 60 suites and villas at Four Seasons Resort Bali at Sayan is designed to provide the ultimate in comfort and luxury. Accommodations are adorned with teakwood and hand-loomed fabrics and feature Ayung River and rice paddy views. Villas include spacious living areas, sun decks and plunge pools, as well as garden and river views.
Features & Amenities
Yukata robes and slippers
Deep soaking tub
Separate shower
Outdoor shower
Premium toiletries
Hypoallergenic pillows on request
Twice-daily housekeeping service
One-hour pressing (fee applies)
Overnight laundry and dry-cleaning service (fee applies)
Refrigerated private bar
Hair dryer
Iron & ironing board
Daily tropical fruits
In-room safe
Tea & coffee maker
Complimentary Wi-Fi
Location
Four Seasons Resort Bali at Sayan is located in Ubud, Bali, Indonesia.