About FORESTIS Dolomites
FORESTIS Dolomites—a strikingly exquisite above-the-clouds wellness sanctuary nestled into the mountainscape of South Tyrol. Everything about this luxurious eco-friendly retreat is breathtakingly beautiful from the impressive architecture and sunlit-drenched guest accommodations to the swim-in, swim-out pool and destination spa. It's always a perfect day regardless of season. Snow-covered winter landscapes, the blossoms of spring, hot summers and the colorful autumns enable a variety of outdoor adventures. FORESTIS is a boutique escape that captures the regenerative power of nature.
Brixen, Italy

Luxury Boutique Hotel
What We Love
Stillness, serenity and self-care are the hallmarks of the FORESTIS Spa, which takes its inspiration from the wisdom of the Celts, who developed their vast knowledge of healing in the forests and mountains here. The treatment rooms offer healing therapies that tap into local trees and stones in combination with touching techniques individually adapted to each guest. There's also seven saunas, a silence room, a yoga room and a 24-hour gym with state-of-the-art equipment.
FORESTIS Dolomites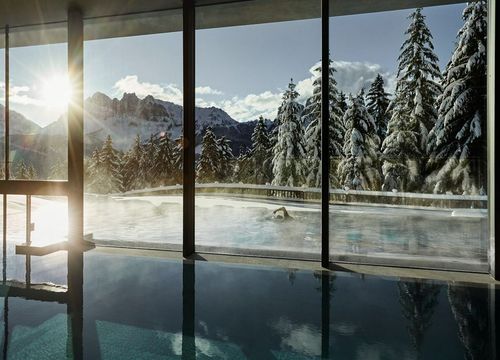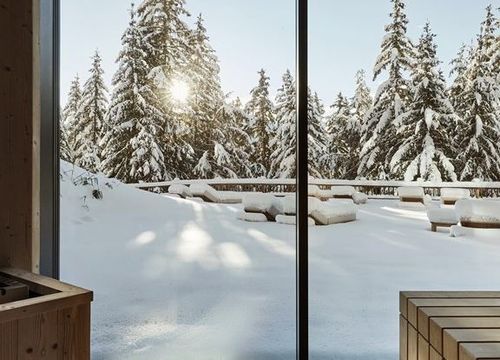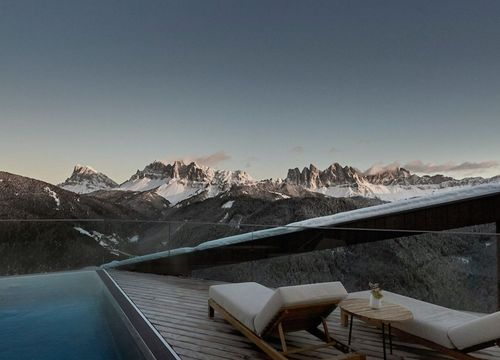 Accommodations
The guest rooms and suites at FORESTIS are minimally designed and reflect the peace of the forest. Drenched in sunlight all day, the accommodations offer an ideal refuge.
Features & Amenities
Complimentary Wi-Fi
Stocked minibar
Nespresso coffee machine
Plush bathrobe & slippers
Luxe bathroom amenities
Hair dryer
Rain shower
Doctor on staff
Location
FORESTIS Dolomites is located in Brixen, Italy.