About Euphoria Retreat
True to its name, Euphoria Retreat is a place of transformation and healing, with treatments and therapies inspired by Chinese medicine and Greek ancient philosophy. Nestled amidst the pine-clad forests of the Peloponnese peninsula in southern Greece, the drama, history and energy of the landscape are what make Europhia what it is—a luxury retreat in complete harmony with its natural surroundings and the perfect place to restore physical, emotional, mental and spiritual balance. Spanning four floors, the spa is the centerpiece of the hotel and comes complete with waterwell, tepidarium, Byzantine hammam, Finnish sauna, salt therapy room, yoga and meditation rooms as well as a cutting-edge fitness room. The impressive menu of specialized spa treatments ranges from energy healing, cosmetic facials and slimming treatments to homeopathic consultations, acupuncture and lymphatic drainage. Add and layer treatments as you wish.
Quoting Hippocrates: "Healing is a matter of time, but it is sometimes also a matter of opportunity." Come here for a romantic escape with phenomenal massages and red wine, or for a transformative immersion of self-discovery and emotional cleansing. The choice is yours. Your life, your journey. Indeed, a luxury spa break at Euphoria is not about deprivation, it is about liberation.
Mystras, Greece

Destination Spa

Award-Winning
What We Love
An ancient Greek word, Euphoria is about living in bliss, feeling balanced and healthy and well. Your journey begins the moment you take your first steps into the Euphoria Retreat spa, with its front door angled to just the right degree to maximize Feng shui. Personalized well-being programs are designed for each guest and center around the five elements of Chinese Taoist and Greek Hellenic healing philosophies to create a unique blend of healing practices. Masses of natural light, a color palette of yellows and golds and a hushed mood combine to create a harmonious, balanced environment that aims to take you deeper into yourself and inspires quiet reflection. With a spiral staircase that connects all four floors, the waterwell is quite literally right at the center of the spa experience. There's also an extraordinary sphere pool where you can connect to your primary instincts before floating into the outdoor infinity pool. These showstopping features are accompanied by an equally inventive series of water and heat-based therapies, pools, saunas, experiential showers and more.
In between pampering yourself at the spa you can explore the woodlands on guided energetic walks where you walk among the mysticism of Olympian gods and mythical heroes. Whether you're seeking to mend a broken heart, reinvent your relationship with food, change your perspective or simply feel more joy, a stay at Euphoria can act as a portal for meaningful change. Fall back in love with life and with yourself. Come here for a romantic escape with phenomenal massages and red wine, or for a transformative immersion of self-discovery and emotional cleansing. The choice is yours. Your life, your journey.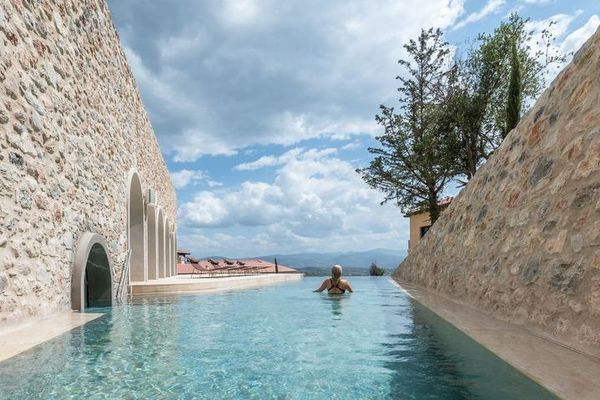 Spa
Euphoria offers an impressive collection of spa treatments, ranging from energy healing, cosmetic facials and slimming treatments to homeopathic consultations, acupuncture and lymphatic drainage. Paying homage to the wisdom of ancient healing traditions, the treatments honor the physical, emotional and spiritual aspects of complete, holistic health. Whether you're on a spa weekend retreat, enjoying one of the immersive wellness programs or committed to one of the life-changing retreats—you can add and layer treatments as you wish. The massages are legendary and range from the orange and pine-scented relaxing aroma massage to hot stone and Thai. Those seeking subtle energy work and greater emotional peace will enjoy Reiki, the 5-elements balancing treatment and the signature sanctuary for busy minds. As you relax and leave behind the stressors of everyday life, all your senses are awakened and you are liberated from expectations and you can finally be who you truly are.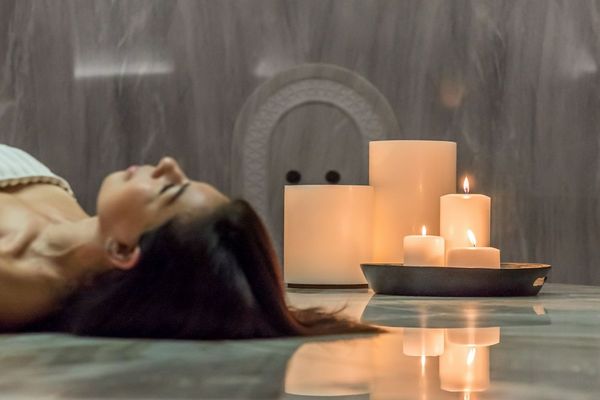 Activities
While Euphoria Retreat boasts a state-of-the-art gym and yoga and Pilates studios, they also encourage guests to spend as much time as possible moving their bodies outside and enjoying the remedial effects of time in nature. This is a landscape that begs to be explored, whether you want to enjoy the outdoor forest gym (fully equipped and with aerial yoga), jog into town, trek to Mystras, cycle past alpine meadows or breathe in the fresh air on an early morning hike. Personal trainers can perform sessions outside, so instead of 30 minutes on a treadmill, you can bound up and down the steps of a classical amphitheater. A stay here can be easily centered on improving your physical fitness and celebrating your inner resilience.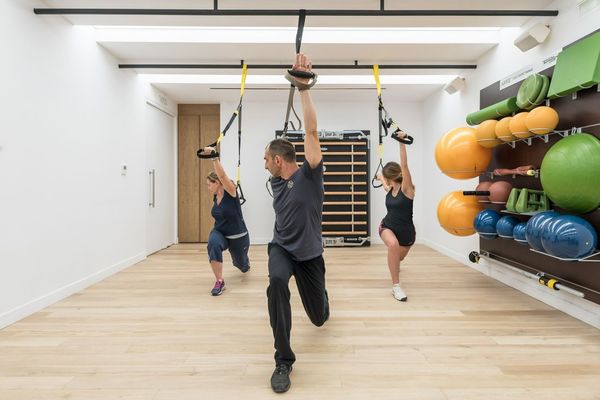 Culinary Highlights
Taking inspiration from the ancient Greek word for Earth (Γαία), the contemporary GAIA restaurant serves regionally inspired contemporary Greek and Mediterranean dishes, with an emphasis on simplicity, healthy living and full flavor. The chefs have nurtured a relationship with local farmers, producers and winemakers to create a menu that uses the best of seasonal and organic produce. For breakfast enjoy homemade granola with thyme honey and Greek yogurt, or maybe you'd like to try the sweet potato and apple fritters, served with tahini and molasses. Lunches and dinners include fresh soups and salads, as well as super light fish and meat dishes. Fragrant herbs, antioxidant-packed spices and essential nutrients all help to aid digestion and boost your metabolism. With panoramic views of the valley, tables are arranged to encourage guests to share their day's experience. The bar offers fresh and healthy drinks, smoothies, coffee, tea and an exclusive selection of spirits. The GAIA restaurant also offers an open kitchen for cooking lessons, where chefs and nutritionists share their knowledge and nutritional philosophy.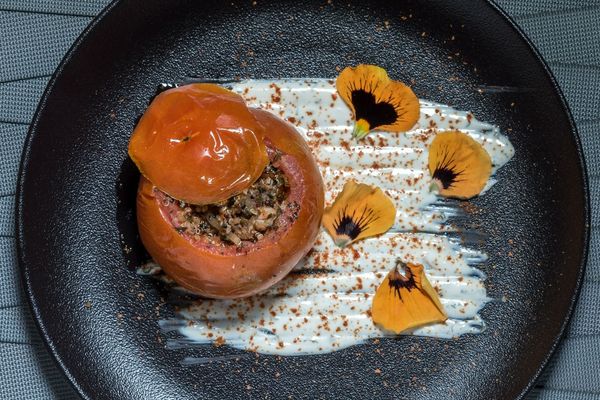 Euphoria Retreat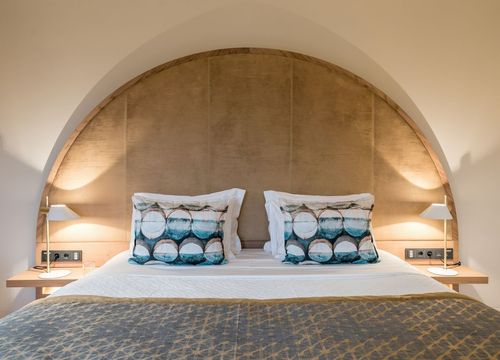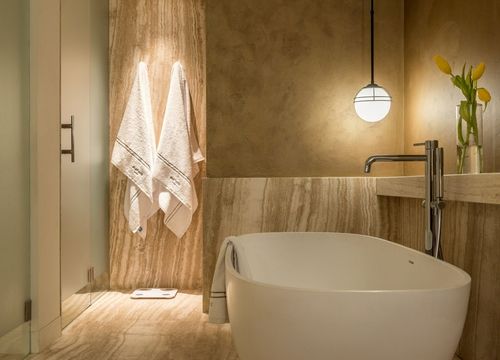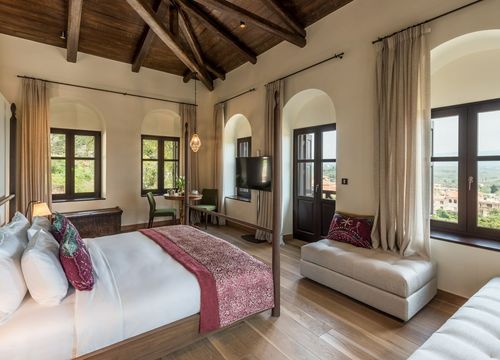 Accommodations
The luxuriously monastic interiors are inspired by the lunar blues, sunshine yellows, rustic reds and glinting golden hues of the region's rich heritage. No two rooms are the same; all have their own unique touches that include blond-wood floors, warm lighting and bespoke handmade mattresses which mold to the contours of your body. Bathrooms are simple and cleaned-lined complete with deliciously scented products, adapted from ancient Greek recipes and combining healing herbs with aromatherapy. Guest rooms and suites also offer a private balcony, terrace or courtyard with uplifting views of the private forest, lush valley of citrus groves, or Castle of Mystras. Every detail has been designed to invite you to slow down and rest.
Features & Amenities
Pillow menu
Handmade mattresses that follow the contours of your body
Bathrobe and slippers
Signature bathroom amenities
Safety deposit box
Smart full HD flat TV
Complimentary Wi-Fi 
Hairdryer 
In-floor heating
Minibar
Tea making facilities
Twice-daily housekeeping service
Yoga mat
Laundry service
Iron and ironing board
Complimentary indoor and/or outdoor parking
 
Location
Euphoria Retreat is located in Mystras, Sparta, Greece.