About El Santuario & Spa
Perched atop a quiet hillside overlooking Valle de Bravo's famous lake and jagged mountains, El Santuario Resort & Spa is where life slows down and allows you to reconnect with your inner self. From the peaceful gardens and ponds to the impressive spa and meditation space with stained glass dome, everything here is designed to make your stay extraordinary.
Valle de Bravo, Mexico

Luxury Boutique Hotel
What We Love
El Santuario Resort & Spa boasts an exceptional spa that's designed to cater to all your wellness needs. From soothing deep tissue massages to holistic-spiritual treatments, the spa offers an extensive range of services that are perfect for relaxation and rejuvenation. The wellness space comprises six double cabins, a meditation area, a steam room and a private pool in each dressing area. In addition, the yoga room provides a breathtaking view of the lake, making it the perfect place to connect with nature while practicing yoga. Whether you're seeking physical relief or a spiritual journey, the spa has everything you need to feel refreshed and revitalized.
El Santuario & Spa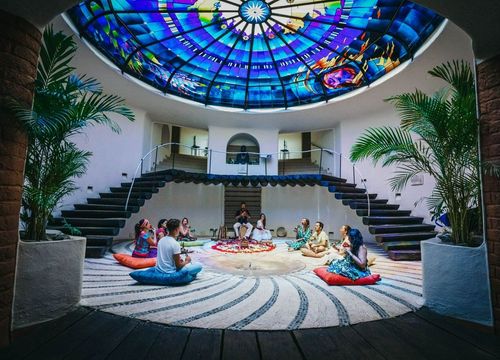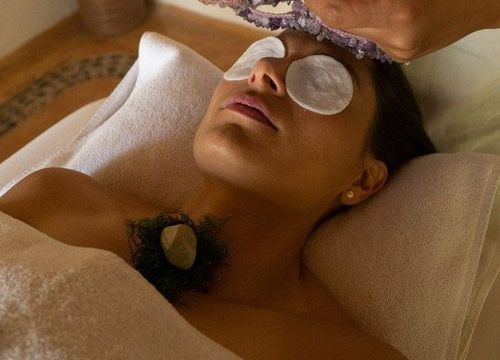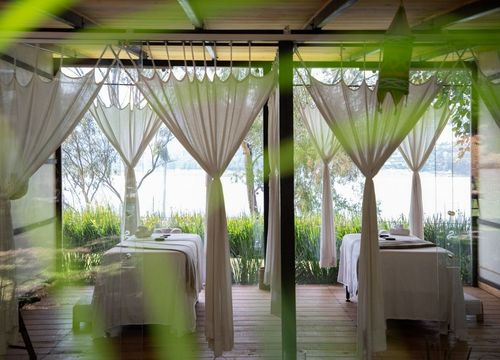 Accommodations
Unique and mysterious, the 64 luxurious suites are ideal for those seeking the ultimate relaxation and luxury experience. Decorated with warm tones and featuring private pools, guests can take a refreshing dip at any time. Plus, with stunning views of Valle de Bravo Lake, these suites offer the perfect setting for unwinding and recharging.
Features & Amenities
Complimentary Wi-Fi 
Minibar
Pool Bar
Heated swimming pools
Tennis court
Chapel
Paddle court
Nautical club
Location
El Santuario & Spa is located in Valle de Bravo, Mexico.