Costa D'Este Beach Resort

About Costa D'Este Beach Resort
Costa d'Este Beach Resort & Spa is where the rhythm of the ocean meets the rhythm of your soul! Nestled in the serene seaside town of Vero Beach, this luxury boutique resort, owned by Gloria and Emilio Estefan, marries Cuban flavor with Floridian charm. With direct beach access, high-end amenities and remarkable service, Costa d'Este is a symphony for your senses. Whether you're savoring a sunset by the infinity pool, dining on Cuban-fusion delicacies or diving into thrilling aquatic adventures, Costa d'Este is a tune you'll want to play on repeat!
Vero Beach, Florida

Luxury Boutique Hotel
What We Love
Prepare to be pampered at the C|Spa with an array of rejuvenating treatments, from soothing massages and revitalizing facials to indulgent body treatments, manicures and pedicures. But that's not all! The resort also boasts a fully equipped fitness center with Cybex resistance equipment, free weights and the latest Peloton and Matrix fitness gear. Whether you're a fitness fanatic or simply want to maintain your regime while on vacation, you'll be spoiled for choice. And for those who seek wellness with a twist, the resort's popular sunrise yoga classes promise a harmonious start to your day!
Costa D'Este Beach Resort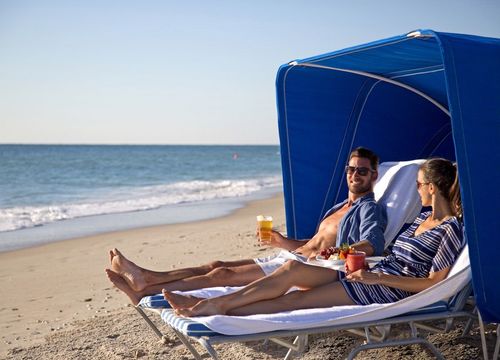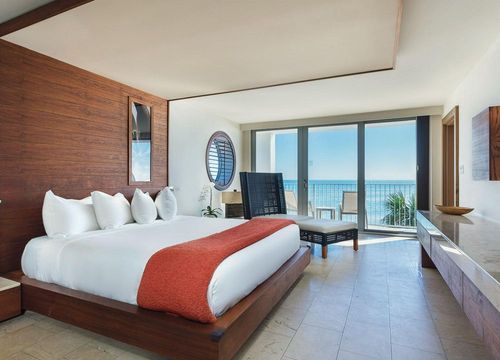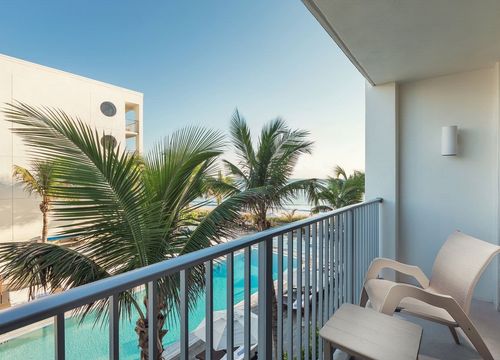 Accommodations
At Costa d'Este, the accommodations are like a sweet serenade. Each chic, sophisticated room is outfitted with teak furniture and dressed in Egyptian cotton bedding. Modern amenities such as iPod docks, flat-screen TVs and complimentary Wi-Fi add a touch of technological finesse. The limestone bathrooms are a song in themselves, boasting twin showerheads and built-in benches. With options for private beachfront gardens or breathtaking ocean views, it's a performance in comfort and style that's hard to beat!
Features & Amenities
Spacious balcony
Flat-panel television
Complimentary Wi-Fi
In-room safe
Valet car service
Overnight parking
Welcome drink (two per room)
Bottled water (two per room)
Beachfront lounge chairs
Beach cruiser bicycles
Poolside concierge services
Daily newspaper (available at front desk)
Resort yoga classes
Pet friendly
Location
Costa D'Este Beach Resort is located in Vero Beach, Florida.