About Cliff House Maine
This iconic Maine resort inspires guests with its intuitive amenities and rewarding experiences. Located minutes from Ogunquit's sandy beach and just over an hour north of Boston, Cliff House boasts uninterrupted views of the majestic cliffs and Atlantic Ocean. In addition to countless spots to simply relax, there are also many options for those who crave a more engaging New England experience. Amenities include a year-round indoor pool and outdoor hot tub and two seasonal outdoor swimming pools, an on-site garden, two fantastic fire pits, a luxurious spa and much more! Seasonal options for recreation include golfing, biking, hiking, river kayaking, fishing and lobstering trips, snowshoeing and cross-country skiing.
What We Love
The tranquil Spa at Cliff House is a seaside sanctuary in itself. Embracing the "wild and free" elements of coastal Maine, the spa channels the transformative interplay of water, stone, sky and sand—serving as an oasis for guests to rejuvenate and recharge through a circuit of saunas, steam rooms and treatment spaces. The wellness center offers state-of-the-art cardio and strength training equipment, group and private yoga, personal training and more. Equipment includes Peleton bikes, treadmills and elliptical machines—each outfitted with an individual television and complimentary disposable headphones. Free weights and weight machines allow for superior strength training, and a spacious stretching area offers ample room to warm up and wind down. 
Cliff House Maine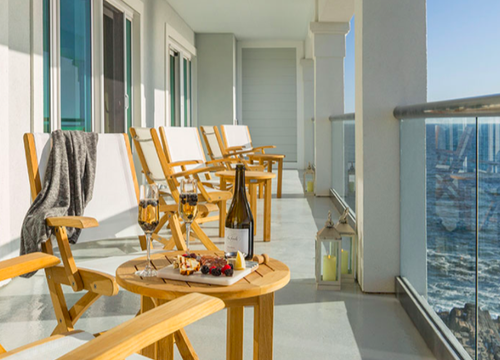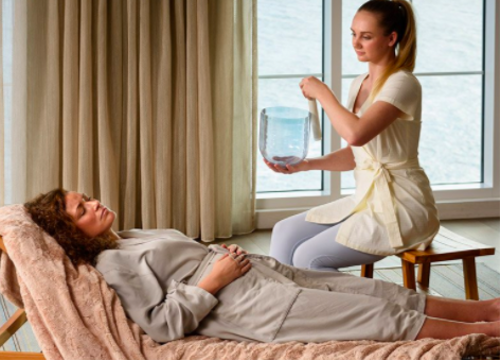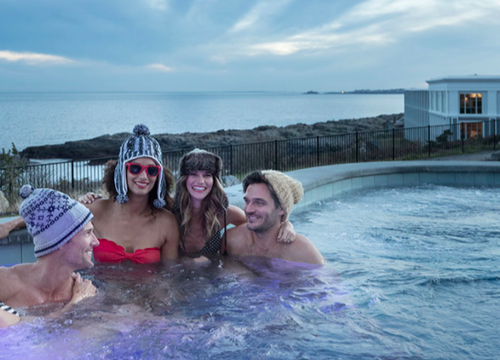 Accommodations
Each of Cliff House's 226 inviting guest rooms and suites boast private terraces and luxurious amenities. Custom designed with graceful coastal style and handcrafted elements, the serene accommodations are richly textured yet comfortably refined. Truly luxury seaside living with signature views. 
Features & Amenities
Oversized LCD TV
Comfy linens
Balcony
Guest services
Complimentary Wi-Fi
Spa bath products by Apothia
Convenient kitchenette (Suites only)
Two private balconies (Suites only)
Two full bathrooms (Suites only) 
Location
The Cliff House Maine is located in York, Maine. The closest airports are Portsmouth International Airport (PSM) 11 miles away and Portland International Airport (PWM) 40 miles away.