About Cliff House Hotel
With dreamy seaside views, exquisite accommodations, a destination spa and a Michelin-starred restaurant, Cliff House Hotel ticks all the boxes for a luxurious Irish getaway. The building seems to defy gravity, clinging to a cliff overlooking the quintessential fishing village of Ardmore Bay. Spend your day walking the beach breathing in the fresh sea air and your night sleeping soundly as the waves lull you to sleep. The lush landscape so happens to be an ideal setting for wellness adventures both by land and by sea. Recharge with hiking, cycling, yoga and meditation. Or explore the coastline with fly-fishing, sea kayaking, snorkeling, surfing and powerboating.
Ardmore, Ireland

Luxury Boutique Hotel
What We Love
By far the stunner of the property is the Well by the Sea spa. Soak up the sensory bliss with bathing therapies that take place in outdoor tubs overlooking Ardmore Bay or savor the healing power of touch with deeply relaxing treatments and massages. The centerpiece of the spa is the indoor infinity-edge pool while outside there is a natural outdoor rock pool which can be enjoyed at full tide. There is also a dedicated couples treatment room with the most breathtaking view from the spa. Everything here oozes indulgence.
Cliff House Hotel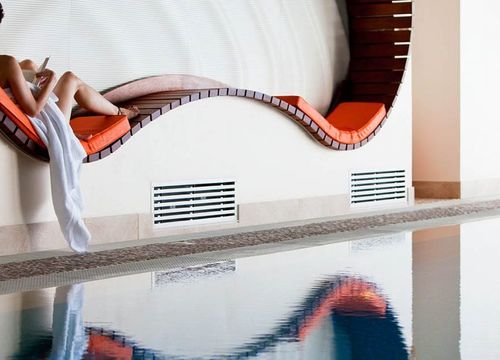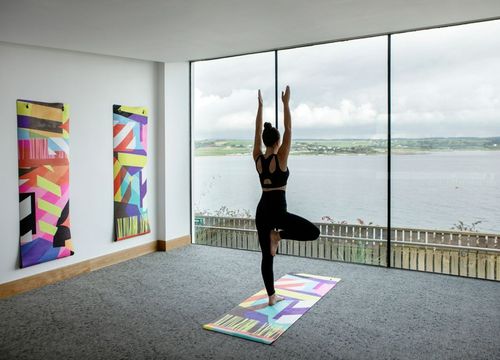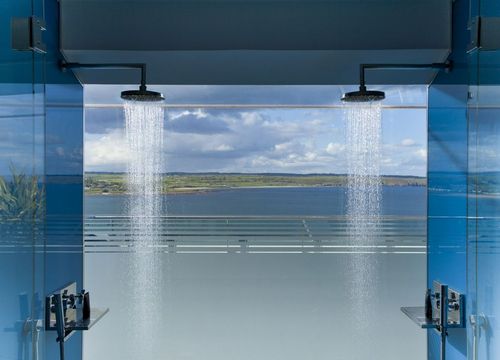 Accommodations
All of the luxurious guest rooms and suites offer sea views, and many are interconnected to provide family and friend configurations. From sun-drenched terraces and private balconies, it is possible to see Ardmore's golden sands, lobster pots and dolphins that play out on the water. 
Features & Amenities
Floor-to-ceiling windows
Complimentary Wi-Fi
Fridge with complimentary water
Flat-screen TV
Tea & coffee making facilities
Large rainforest shower
Oversized bath
Toiletries by Anne Semonin
Air conditioning
Location
This hotel is located in Ardmore, Ireland. The nearest airport is Cork (ORK).