About Chenot Palace Weggis
Commanding spectacular views of Lake Lucerne and the Swiss Alps, Chenot Palace Weggis offers a transformative wellness experience that combines the principles of traditional Chinese healing with the latest scientific advances in Western medicine and state-of-the-art technology. The philosophy of the Chenot Method is to promote an ideal healthy life by bringing harmony to your body and mind with natural treatments designed by a team of experts—a journey, if you will, to reset your physical and mental performance while rebalancing your body's physiology. Experience one of three meticulously designed signature holistic wellness programs: Advanced Detox, Recover & Energise or Prevention and Aging Well. Programs are tailored to your specific biomarkers and include diagnostic tests, medical consultations, individualized treatments and diet plans that deep-cleanse, rejuvenate and reset your body and mind. With beautifully designed suites and rooms (including four with sleep technology), private terraces, a world-class metabolic and sports laboratory, an in-house blood analysis laboratory, a whole-body cryotherapy chamber and antigravity technologies, Chenot Palace is the ideal setting to detox, switch off and re-energize. From the medical professionals to the culinary brigade, the team at Chenot Palace works in perfect synergy to ensure that even a short stay is a regenerating journey. 
Weggis, Switzerland

Retreat Center
What We Love
Visitors have been raving about the idyllic holiday resort town of Weggis for a good century, including American author and travel writer Mark Twain. In 1897 he even wrote that Weggis is the "loveliest place" he had ever visited. This moniker still rings true today with Chenot Palace, a modern holistic wellness retreat that will knock your socks off and reset your mind and body like never before. Choose from three expertly crafted and designed programs over a seven-night stay—advanced detox, recovering and energizing or prevention and aging well—to help you live better, for longer. Regardless of which plan you opt for, your program starts with an in-depth medical screening and state-of-the-art diagnostic carried out to determine your tailored treatments. Your bespoke wellness program also consists of preventative and regenerative treatments and is complemented by the Chenot diet to ensure optimum results are reached during your visit. And despite the reduced-calorie (mostly) plant-based diet, you won't go hungry. After a week here, your body and mind will thank you.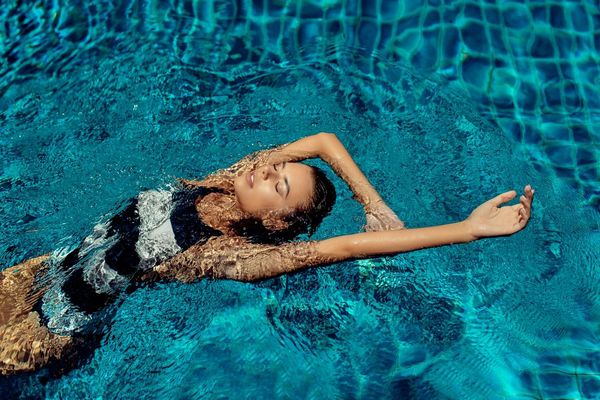 Spa
The spa or aesthetic department takes center stage at this world-class wellness facility. One of the core pillars of the Chenot Method is massage and the signature body treatments are designed to restore and re-equilibrate the energy balance in your body according to the healing principles of Chinese medicine. Therapies range from classic detox and meridian re-balancing energy massages to reflexology and lymphatic draining. Treatments are infused with a unique blend of essential oils, creams and boosters with bioactive ingredients that create a deep effect on your skin layers with visible results.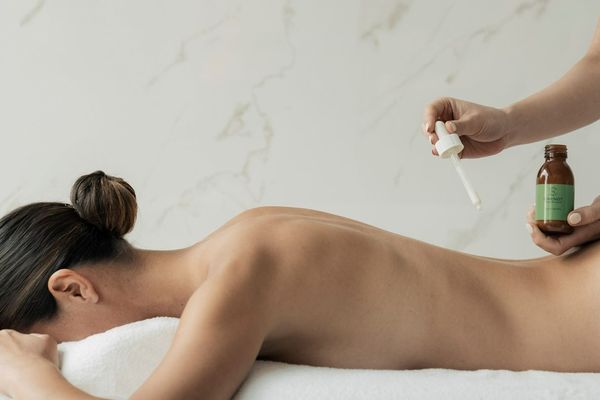 Activities
The modern sports and fitness facility features a 65-foot indoor swimming pool, a state-of-the-art exercise room with an altitude chamber and private beach access to Lake Lucerne. In addition to a full range of group activities, highly skilled instructors are on hand to design a personalized fitness program around your needs and goals. Sessions include aqua therapy, Qi vibrational yoga and body balance training. Peace is also an important aspect at Chenot Palace and Weggis is the perfect backdrop to relish the power of nature and to put your mind to rest. Guests can choose from a plethora of outdoor activities which are offered dependent of season: Nordic walking, hiking, cycling, outdoor tennis, paddleboarding, wild swimming and kayaking.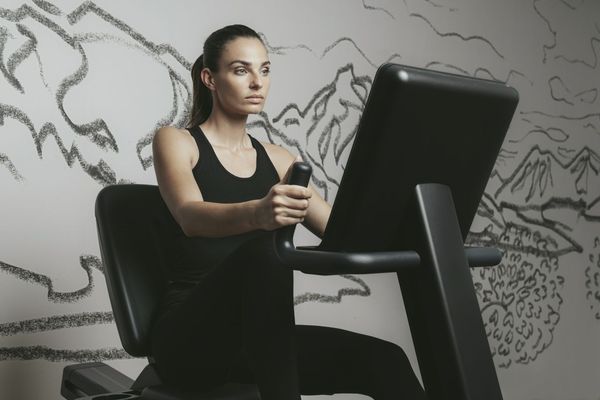 Culinary Highlights
Food is not just fuel; it can be a therapy. The Chenot diet plan is one of the integral components of your stay and has been carefully designed to work in synergy with the other medical treatments to support the detoxification, stimulation and reset of your body. Chenot has incorporated a significant amount of scientific research into the formulated mostly plant-based diet; from the selection, processing and cooking techniques of the foods, to creating unique detox recipes that combine a variety of the finest ingredients without compromising taste, flavor and presentation. The essence of well-being is further extended into the Tea Lounge, which offers a wide collection of herbal infusions, organic green blends and mocktails created with the finest of ingredients with well-known health benefits. The contemporary chic ambiance is an invitation to relax, to engage in conversation or simply muse on life in an eclectically designed space that overlooks Lake Lucerne.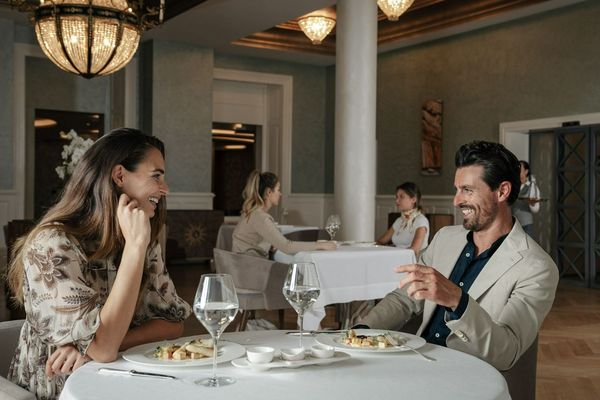 Chenot Palace Weggis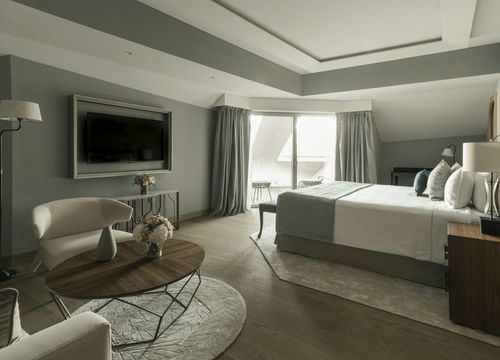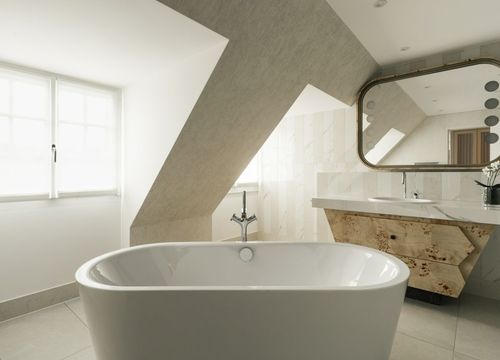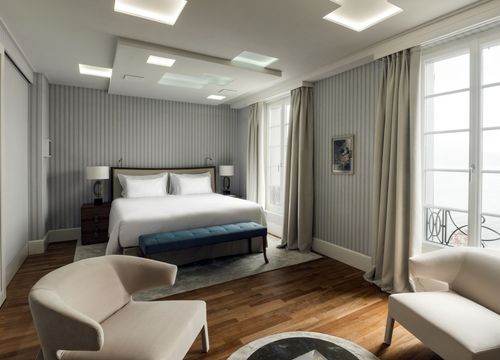 Accommodations
The charming contemporary design of the Palace is reflected in its 97 elegantly decorated rooms and suites that overlook Lake Lucerne. Wooden floors, pastel-colored furniture and wallpapers are specially designed to emulate the Chenot philosophy to offer blissful moments of relaxation and regeneration. Rooms and suites may differ in layout and size due to the historical character of the building, but each boasts secluded balconies or terraces and offers privacy as well as space to admire the stunning panoramas of the lake and the Swiss Alps. 
Location
Chenot Palace Weggis is located in Weggis, Switzerland.