About Chablé Yucatan
Welcome to Chablé Yucatán—a luxury spa retreat set amid steamy jungles and centered around a cenote, a naturally formed underground reservoir of crystalline water believed to be sacred to the Mayans. A stay here is an experience like no other. Imagined as a private, hedonistic resort, Chablé immerses guests in the area's unique mysticism creating an authentic experience that harmoniously blends nature and comfort with an unmistakable sense of place. Guests can divide their time between the pool, the spa and the daily activities created to attend to different moods: introspection or socializing, gentleness or intensity, serenity or vibration. Chablé invites you to forget about the pressures of daily modern life and enjoy what true presence means.
Chochola, Mexico

Luxury Boutique Hotel
Spa
Chablé Resort & Spa is a luxury restoration experience immersed in the Mayan jungle. Discover a splendid sanctuary, an award-winning spa in a unique resort that celebrates the meeting of ancestral traditions, nature and comfort in an isolated environment, which encourages relaxation, health and well-being. The spa provides an intimate setting of tranquility, sophistication, and customization. The setting and elements used in authentic Mayan Ceremony, allows for a deep connection and profoundly moving experience as an initiation into the Chablé Healing Culture. From the Mayan Herbal Compress Massage, which aims to undo pain and tension to the traditional Mayan Na'Lum massage, which focuses on the abdominal area, feel your stress melting away with every touch. Unwind at the spa and rest by the Jacuzzi, then refresh with the outdoor infinity pool.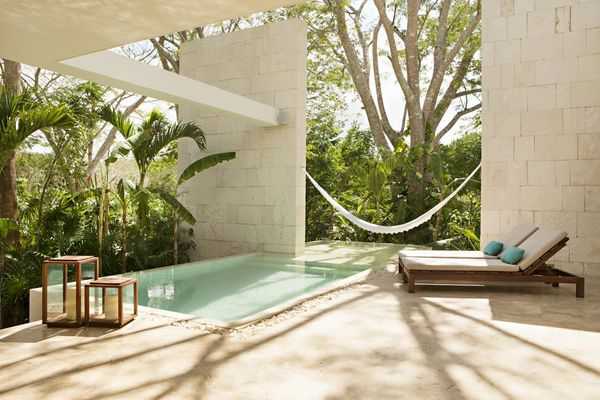 Activities
A state of well-being can be achieved through the connection with the environment, the body and the mind. Chablé Yucatán helps you by redefining the experience, bringing relaxation with every activity during your stay. Chablé Yucatán offers a daily series of activities focused on a particular sense, emotion or thought. Guests are invited to participate in all wellness, balance and cultural activities offered during their stay. From active meditation, power dance, to energetic breathing practices, make the most of your stay by engaging in various activities. Be aware of your surroundings by participating in conscious cycling or a rhythms and tap class. While you're off relaxing and unwinding, there is also a kids meditation session to cultivate wellness for youth at a young age.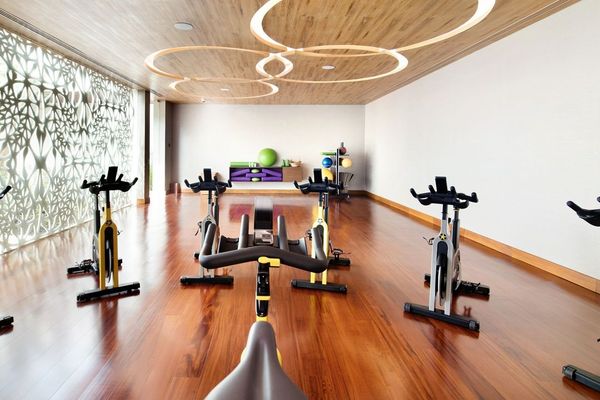 Culinary Highlights
For some, wellness—and with it, happiness—comes from food. The masterminds behind Chablé Yucatán's culinary offerings are two of México's top chefs: award-winning Chef Jorge Vallejo and the hotel's Resident Executive Chef Luis Ronzón. Their collaboration has sprouted a contemporary Mexican menu with a unique twist. In concordance with Chablé's sustainability initiatives, most of the ingredients are either grown on-site or locally sourced from small, local businesses.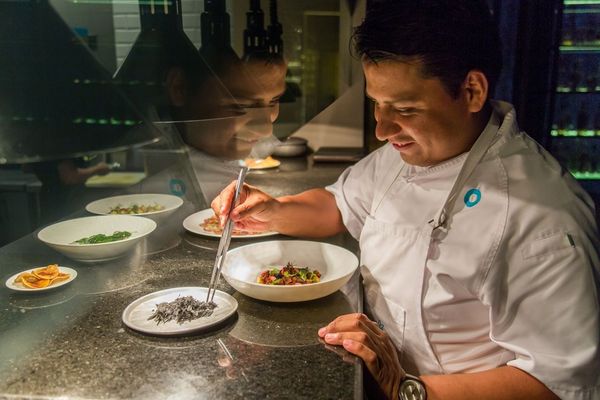 Chablé Yucatán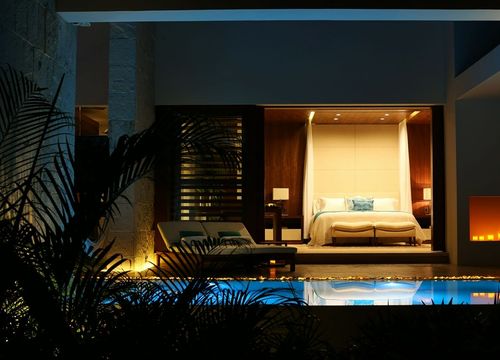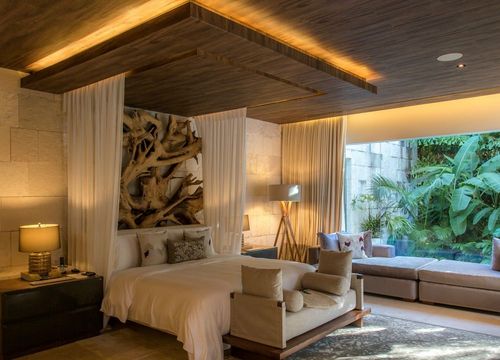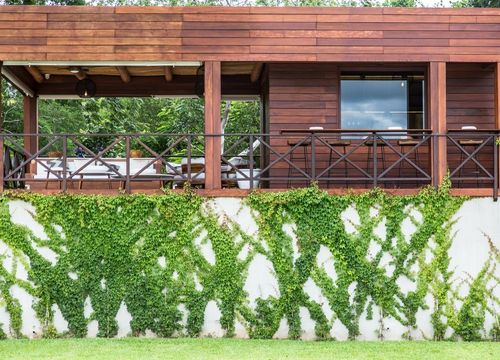 Accommodations
From a casita to villas, each accommodation is purposely situated where nature can be enjoyed to its fullest. The Villas offer spacious living areas with high ceilings and large windows, allowing guests to fully appreciate the natural beauty of Yucatán. The Casitas are equally luxurious, with king-size beds, comfortable seating areas, indoor and outdoor showers, oversized bathrooms, and large private terraces. The interior design is a perfect blend of traditional Mexican architecture and modern design, featuring natural stone floors, locally crafted textiles and hand-carved wooden furnishings.
Features & Amenities
Complimentary minibar
Luxurious bathrobes
Sandals
Sound system
Pay TV screen
Wi-Fi throughout
Air conditioning
Nespresso coffee machine
iPad
Organic and artisanal bathroom amenities
Coffee service and pastries in the mornings
Laundry
Sauna
Tennis court
Steam room/hammam
Fitness center
Pool
Outdoor wooden deck for yoga and meditation
Location
Chablé Yucatán is located in southern Mexico near Merida.