About Chablé Maroma
Chablé Maroma redefines wellness with its back-to-nature approach to healing. Located along a private stretch of the Riviera Maya, the playa Maroma offers turquoise blue waters, white, soft sand and proximity to the second-largest coral reef in the world (which is ideal for snorkeling). Discover the secrets of the Mayan civilization through spiritual rituals, gastronomy and unique activities. Do anything you want here, whether it's lounging, exercising or just sharing with the people you love. The harmony between nature and modern spaces creates a space where you feel happy and balanced.
Punta Maroma

Luxury Boutique Hotel
Spa
The Chablé way is centered around living in harmony with life and nature. Discover healthy and natural balances on a journey through purification with the Chablé Maroma Spa program. Each spa is centered around three practices. Be purified and learn to let go in the ocean, washing away the negativities. Then learn to balance, like a tree. Gardens surrounding the property are decorated with trees to unify the connection between Heaven and Earth. In your final spa journey, be transformed with air and breathing exercises. Participate in rituals to awaken the soul, enhance your senses and renew your spirit of love. Feel your muscles relaxing at a restoration massage centered around rhythm, balance and letting go. Many of these services are also provided in the comfort of your villa.
Chablé Maroma's Spa also offers a wide variety of fitness programs and activities in its fitness center. With Chablé state of the art technology, feel yourself working to improve your physical health. Relax by the steam room and vitality pools with guided meditation and yoga sessions. Yoga is also offered for children, and prrivate fitness instructors are available upon request.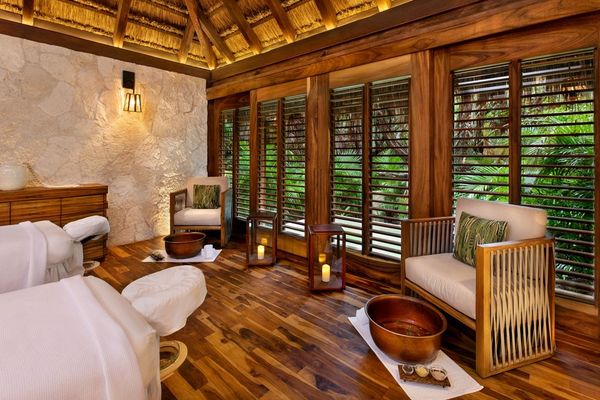 Activities
Discover a host of activities to enhance your stay at Chablé Maroma. Every day, Chablé offers a series of activities created to focus on different moods: introspection or socializing, gentleness or intensity, serenity or vibration. You can take part in as many as you choose. There's a personalized experience for every traveler, from spirits tasting and cooking classes to kitesurfing and paddleboarding. During the sunny months, go fishing in Puerto Morelos or snorkeling into the blue sea. Cross items off your bucket list and witness nature first hand on Chablé Maroma's snorkel reef tour. Scuba diving certifications are also available for the avid diver.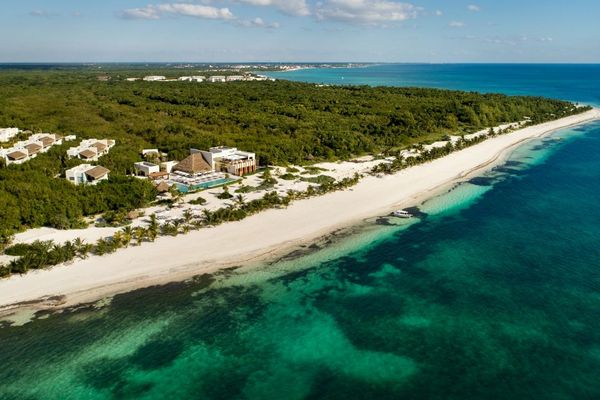 Culinary Highlights
Food is an essential part of any journey. Get to know the Mayan culture through unique culinary experiences inspired by the culinary journey of Chef Jorge Vallejo, infusing their daily custom menus with a contemporary twist on Mexican cuisine. Utilizing only the freshest local ingredients and seafood, each meal is a feast for the senses, where the flavors, aromas and presentation are carefully crafted to elevate the dining experience to new heights of culinary excellence.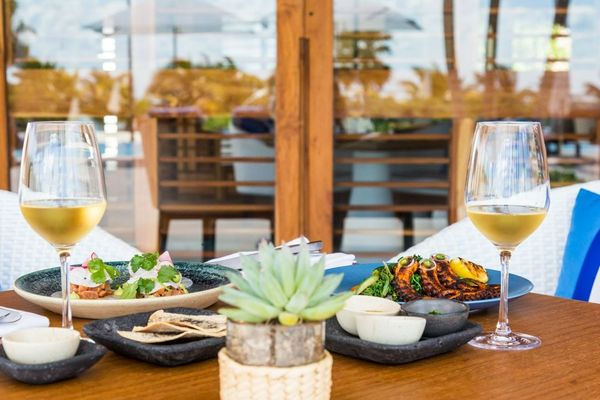 Chablé Maroma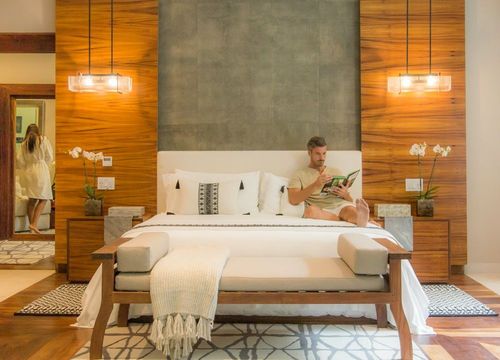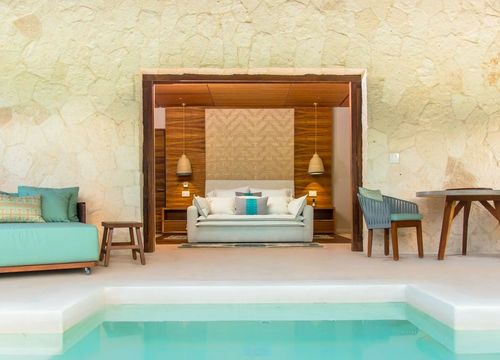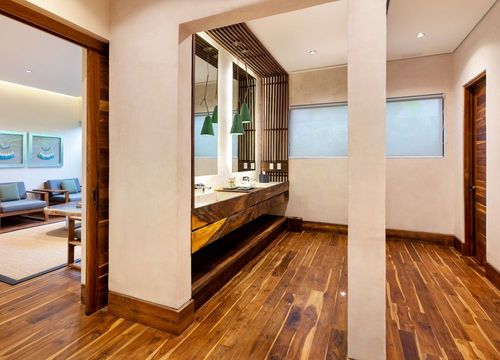 Accommodations
Your stay at Chablé Maroma is like an artistic experience. Designed to connect you to nature, the 70 villas are an immersive hideaway experience each including a sprawling deck with a private plunge pool and indoor/outdoor shower. The sleek architecture and neutral décor using regional materials from Xucun stone, marble and Galarza quarried stone, accented with pieces made by Mexican artisans and palm weavings. The glass walls, particularly in the bathroom, draw you closer to nature without compromising privacy.
Features & Amenities
Eye opener (coffee or tea and homemade bread) in the morning
Daily breakfast a la carte until 11:00 a.m
Daily activities
Gym and spa facilities
Complimentary Wi-Fi
Yoga class 
Hydrotherapy
Mayan rebirth ceremony
Beach 
Pool 
Location
Chablé Maroma is located in Punta Maroma, Quintana Roo, Mexico.