Bucuti & Tara Beach Resort

About Bucuti & Tara Beach Resort
Bucuti & Tara Beach Resort is the only boutique-style resort in Aruba that caters exclusively to adults. This oasis and island paradise is situated on 14 acres of powder white sand and is recognized as one of the few "Dream Beaches of the World." Nestled on Eagle Beach, far from the maddening crowds and high-rise hotels, guests flock here to relax in luxury amidst the sheer natural beauty of the turquoise waters, pristine beach and warm, gentle breezes. Discover the island via jeep safari, explore the underwater world with nearby diving or snorkeling, sail the stunning, clear turquoise sea or choose from an abundant menu of cultural, romantic, recreational or scenic options. Bucuti is also the Caribbean's first and only certified carbon neutral resort.
What We Love
As the only boutique-style beach resort in Aruba catering exclusively to adults, Bucuti is able to perfect the tranquil vacation experience guests are seeking. As a place where people come to relax and reconnect, this policy has enabled the resort to truly focus on being an environment where that is possible. Guests will have a Personal Concierge who will be happy to assist you with booking a jeep safari tour of Aruba, nearby diving and sailing excursions, horseback riding, golf and so much more. Bucuti is also adjacent to the Alhambra Casino and a variety of restaurants, shopping and entertainment. Or you can simply relish a relaxing ambiance and focus on wellness.
Bucuti & Tara Beach Resort offers a full-fledged wellness program, designed to help guests stay healthy, fit and feeling their best during their time in Aruba and beyond. Led by certified wellness specialists, the program provides guests with tailor-made programs and free activities to support their individual wellness goals in four areas – Nutrition, Fitness, Mental Well-Being and Mindfulness. The small spa offers two petite treatments rooms with the ability to provide a wide variety of services. Massage is also available in an ocean view cabana on the beach. 
Bucuti & Tara Beach Resort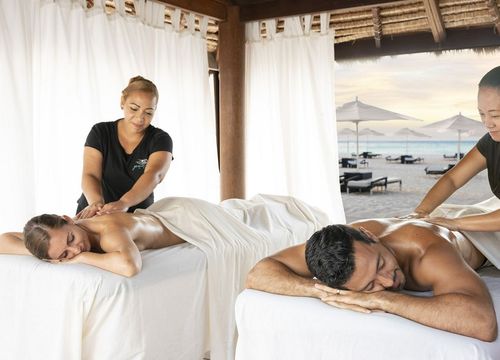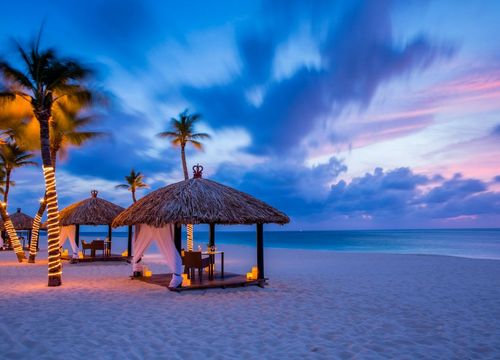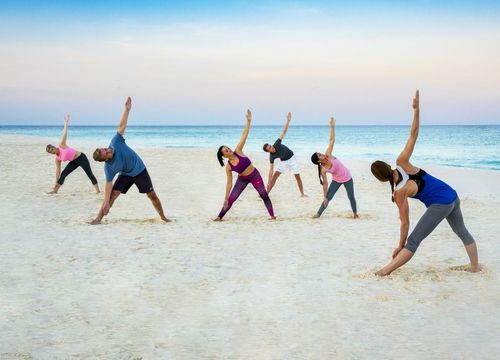 Accommodations
Wake up to a breathtaking view overlooking a luscious garden or the award-winning Eagle Beach and sparkling blue ocean. Each of the 104 boutique guest rooms and suites feature luxurious bedding and elegant furnishings with a refined feel. 
Features & Amenities
Clean air rooms: No Smoking and air purifier/air dehumidifiers
Free use of iPad with Skype & free Wifi
Full time wellness specialists
Complimentary wellness activities
Fresh-water infinity pool
Personal concierge
Purun Spa provides a wide variety of services. Massages available in ocean-view cabana on the beach or in-room massage and treatments are also available. 
Daily happy hour with live steel drum music
Free movies under the stars, on the beach (Sun & Wed)
Open state of the art fitness center with beautiful view of garden and beach.
Location
Bucuti & Tara Beach Resort is located on the Caribbean island of Aruba.