About Arizona Biltmore
Building on the legacy of Frank Lloyd Wright's architectural style, the Arizona Biltmore is the legendary Grande Dame of Phoenix luxury resorts. With a chic edge of its very own, the Biltmore is for those seeking elegant adventures beautifully wrapped in personalized service and attention to detail. A sophisticated adult pool, an incredible outdoor bar, and fresh spa & fitness facilities give this landmark resort new life, while honoring its incredible past. Reaching new heights for luxury resorts, and offering a lavish range of facilities, amenities and service beyond compare, the Biltmore embodies a spirit of sophistication and wit that brings new meaning to the phrase, "Only at the Biltmore." Your stay includes fitness classes, Biltmore Golf replay and one-hour bicycle rental.
Phoenix, Arizona

Luxury Resort
What We Love
With a name that honors both the earth below and the moon above, Tierra Luna Spa is an experience like no other, incorporating locally sourced oils, freshly crushed herbs, native scents and healing crystals reflective of the magical adventure found only at the Arizona Biltmore. Perhaps you crave a journey inward, discovering peace through a healing ritual. Maybe it's the chance to really focus on a rigorous fitness regime or try a new workout style. Whatever your goals and aspirations, there is a wellness opportunity to suit every mood and need.
Staying active is easy when the Arizona desert is your playground. Or stay closer to home and enjoy the state-of-the-art fitness center where classes include yoga, aqua aerobics and body sculpting, while the open-air possibilities range from hiking, biking, tennis and golf to walks through the lush gardens. From cool hideaways to crazy high slides, it's time to find your own brand of happy and get busy making a splash in the sun-soaked glamour of the Biltmore's seven pools.
And golf in Phoenix has never looked better with rolling fairways and impeccable sportsmanship, pristine lakes and lush beauty—the Arizona Biltmore Golf Club courses offer bold challenges and enjoyable play for the most discerning golfer.
Arizona Biltmore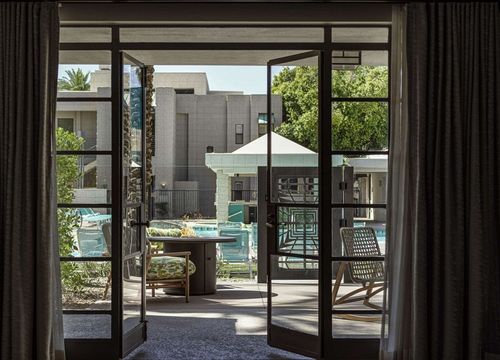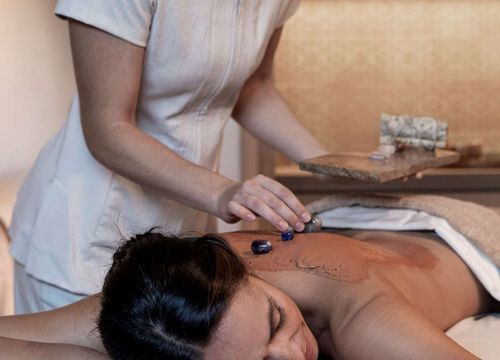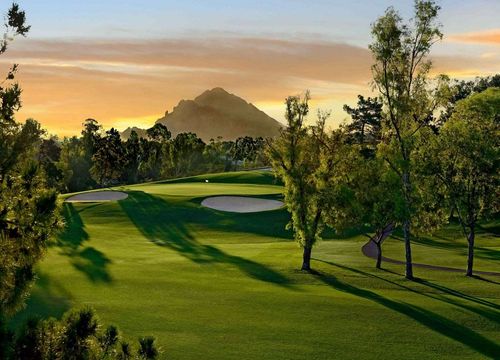 Accommodations
For those seeking a private, peaceful getaway, the more than 700 glamorous guest rooms, alluring suites, spacious villas and charming cottages.. Part Hollywood splendor with a splash of cool desert chic, delivering refined Biltmore glamour in every detail. Beautiful, tranquil guests rooms are designed with your best sleep in mind. And when nothing but a true home away from home will do, a villa at the Biltmore awaits you.
Features & Amenities
Bathrobe and slippers
Air conditioning
Turndown service
24-hour room service
Bicycle rental
Fitness center
Two golf courses
Horseback riding
Jacuzzi/whirlpool
Sauna
Swimming pools and waterslide
Valet parking
Electric charging station
Daily resort fee
Location
Arizona Biltmore is located in Phoenix, Arizona.