Anantara Villa Padierna Palace Benahavis Marbella Resort

About Anantara Villa Padierna Palace
Just minutes from the Costa del Sol, Anantara Villa Padierna Palace is an elegant sanctuary surrounded by rolling hills dotted with vibrant fuchsia jacaranda trees, three championship golf courses, a tranquil lake and Roman amphitheater. This iconic "museum hotel" boasts 1,200 original works of art spread throughout the property, a super-stylish beach and racquet club as well as an award-winning thermal spa. If you choose to head off-property, the region is bursting with activities. Stroll through Andalusia's many charming towns, hike to Moorish castles and palaces, or taste your way through the vineyards.
Marbella, Spain

Luxury Resort
What We Love
Anantara Spa is one of the largest and most luxurious spa retreats in Europe boasting an extensive network of Roman baths, a hammam and pool set in landscaped gardens. The diverse offering of treatments and facilities showcase the best of international wellness against a backdrop of luxurious Romanesque design. Find your personalized path to well-being with three-tiered programs that target body and mind from both inside and out. Get in shape with a personal trainer. Detox with a nutritious diet and aqua therapies. Their team of experts includes physiotherapists, massage whizzes and aesthetic beauticians. 
Anantara Villa Padierna Palace Benahavis Marbella Resort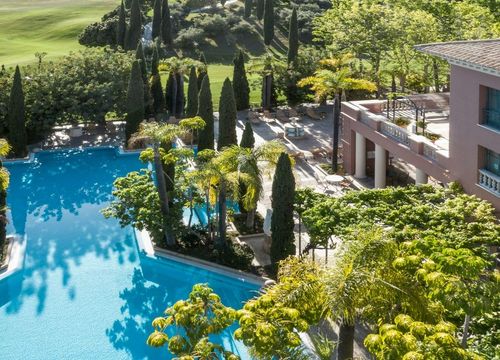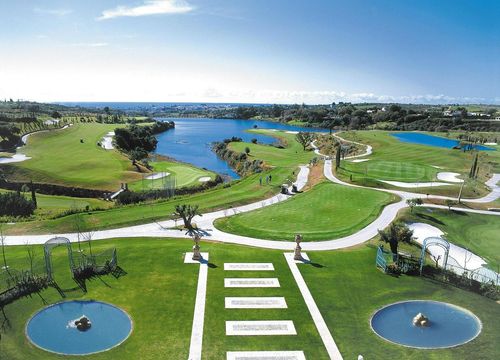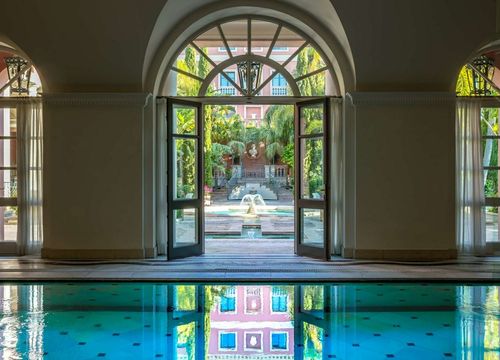 Accommodations
Find a private sanctuary amidst the gardens and grand halls of an Old World palace. Enjoy refined spaces tastefully embellished with works of classic art, from an intimate room for two to a sprawling two-bedroom villa. Wake up and spend sunny days curled up with a glass of wine while you gaze over golf course greens, Andalusian mountains and manicured lawns from your private terrace.
Features & Amenities
Complimentary Wi-Fi
Separate tub & rain shower
Coffee machine
LED TV
Connecting rooms availabile
Location
Anantara Villa Padierna Palace Benahavis Marbella Resort is located in Marbella, Spain. The closest airport is Malaga Airport (AGP).