Anantara Iko Mauritius Resort & Villas

About Anantara Iko Mauritius Resort & Villas
Immerse yourself in traditional Mauritian culture and explore the breathtaking landscapes that surround this tranquil tropical destination. Whether you love to hike through the forests on nature trails or snorkel in the pristine blue waters of a marine park, Anantara Iko Mauritius Resort & Villas offers unique experiences on land and sea that will leave you feeling rejuvenated and inspired. Take a break from your adventures to explore local rum and tea plantations, then return to the resort for exquisite Creole meals and rejuvenating activities designed to balance your body and soul. Let Anantara Iko Mauritius Resort & Villas be your gateway to a truly unforgettable getaway.
What We Love
Rejuvenate and refresh at the village-style thatched roof Anantara Spa with signature massages and indigenous treatments. Experience blissful balance as the tranquillity of your garden hideaway location blends naturally with ancient Thai techniques and Mauritian philosophies. Lose yourself in the timeless journey to well-being for body and soul. Guests have complimentary access to an array of watersports including paddleboarding, kayaking, kite surfing and glass-bottom boat excursions where you'll discover the underwater playground on the untouched southern coast of Mauritius. 
Anantara Iko Mauritius Resort & Villas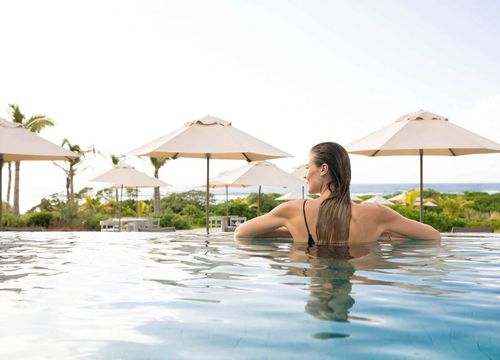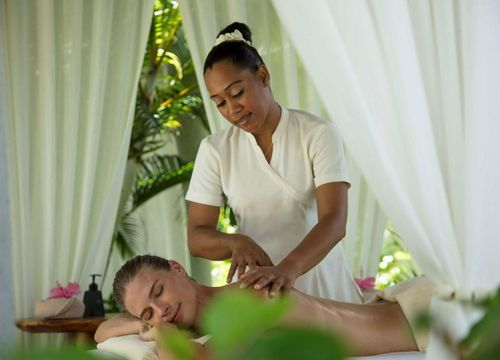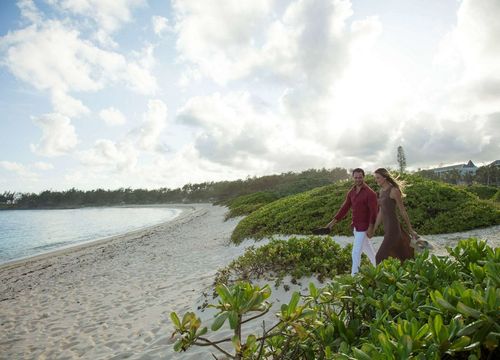 Accommodations
Let the waves lull you to sleep amid tropical flora. Choose your perfect space to revel in the beauty of this garden paradise beside the warm blue waters of the Indian Ocean. Choose from 164 generously sized guest rooms and suites—from restful garden hideaway to the warm blue waters of the Indian Ocean. 
Features & Amenities
Complimentary Wi-Fi
Complimentary airport pickup / drop off
Espresso machine
Bathrobe & slippers
Rainfall shower
Location
Anantara Iko Mauritius Resort & Villas is located in Blue Bay, Mauritius.