Anantara Desaru Coast Resort & Villas

About Anantara Desaru Coast Resort & Villas
Anantara Desaru Coast Resort & Villas is where traditional charm meets modern luxury. Set against the backdrop of Malaysia's golden shores, this exceptional resort features champion-designed golf courses and an on-site adventure waterpark. Swim in one of two pools, dine on signature Thai cuisine and seafood, or hideaway in the award-winning Anantara Spa—all while experiencing lush gardens, tranquil lagoons and unparalleled Anantara hospitality.
Desaru Coast

Luxury Resort
What We Love
Embrace serenity at the resort's spa, where you'll find a diverse array of treatments designed to rejuvenate the mind and body. Combat jet lag, pamper your skin with a 24-carat gold facial or opt for a nourishing organic treatment. Drawing from Thai and Malay wellness traditions, the spa incorporates indigenous healing ingredients and rituals, offering you a truly transformative escape. Additionally, the resort features a state-of-the-art fitness center to help you stay active during your stay.
Anantara Desaru Coast Resort & Villas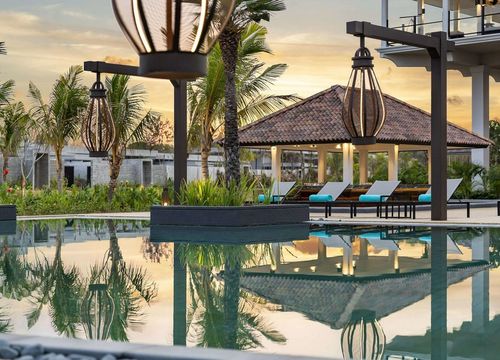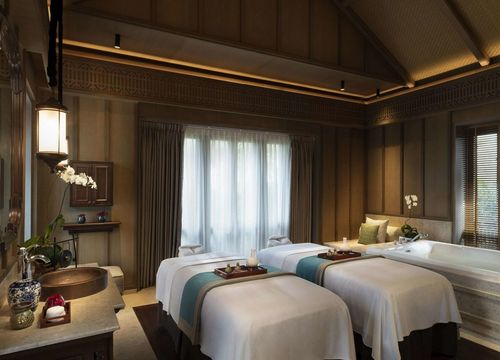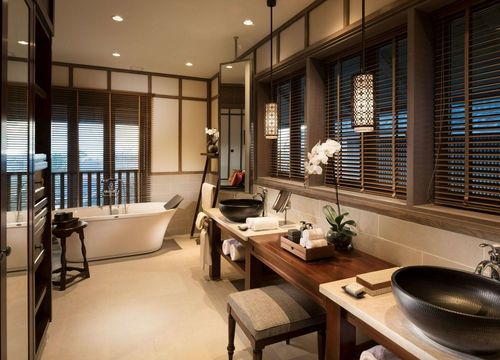 Accommodations
The resort offers a range of exquisite accommodations to suit every preference. Choose from stylish, airy rooms boasting wraparound balconies, Malaysian-style villas with stunning garden and lagoon views, or luxurious beachfront residences complete with private pools. for spontaneous dips. For the ultimate indulgence, expansive residences cater to families and groups with unparalleled privacy, infinity pools, full kitchens and dedicated chef and butler services.
Features & Amenities
Indoor study and lounging area
Wide deck with gazebo
Private plunge pool
Luxury amenities
Luxurious bathroom with separate shower and tub
Nespresso machine
Complimentary minibar
Location
Anantara Desaru Coast Resort & Villas is located in Bandar Penawar, Johor, Malaysia.