AmaTierra Retreat & Wellness Center

About AmaTierra Retreat & Wellness Center
With a focus on healing and personal rejuvenation through yoga, massage, meditation and Eastern herbal medicine, AmaTierra Retreat & Wellness Center is the perfect place to escape from your busy schedule and focus on your body and spirit. Located in the lush jungle forests in the heart and soul of Costa Rica, AmaTierra is one of the best yoga retreats out there. Come for a few days of relaxation in paradise and enjoy rejuvenating holistic health services and massage and spa treatments directed by a registered herbalist. Through yoga, meditation, mind and body awareness, healthy food, fresh spring water, herbal medicine and bodywork, you're sure to leave feeling renewed and refreshed.
San José Province, Turrubares, Costa Rica

Retreat Center

Award-Winning
What We Love
Everything about AmaTierra is designed to bring balance back into your life. Nestled in the middle of lush rainforest, this mountain hideaway is a healing habitat with breathtaking views that go on for miles. Enjoy a cool evening with a bottle of organic wine and watch the sunset from your private terrace. In the morning, awaken to the sounds of nature and practice your chaturangas in the open-air teak wood yoga shala. Take a walk to the stream or hike to where you can see the peninsula in the distance. With an emphasis on connecting to nature, you are sure to gain greater wisdom and insight to the local culture of rural Costa Rica and its kind-hearted people and culture. Leave your stress behind and immerse yourself in all that awaits you here.
NOTE: AmaTierra's season runs from November 23 to April 24.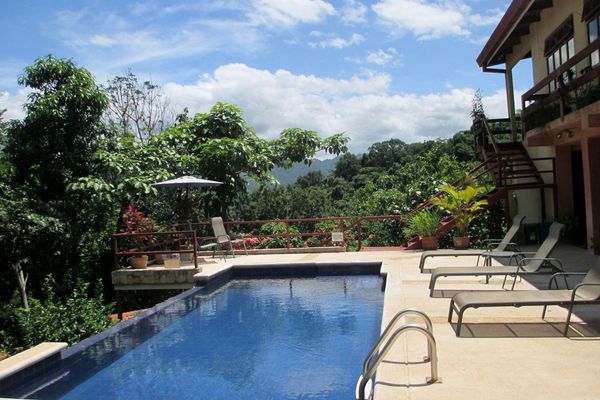 Spa
AmaTierra follows a holistic approach to health improvement through natural treatments and remedies. Relax and de-stress while professional therapists work out the knots from your muscles and joints. Whether you like a deep tissue massage or a gentle touch with aromatherapy, you will feel lighter and looser. AmaTierra also offers special intuitive, Reiki and other healing sessions. Popular treatments include a Sound Therapy Chakra Balance tune-up, the Emotion Code which uses magnets to release trapped emotions and the Gemstone Mat where the healing properties of infrared rays, negative ions and pulsed electromagnetic frequencies bring deep heat to your muscles and nerves.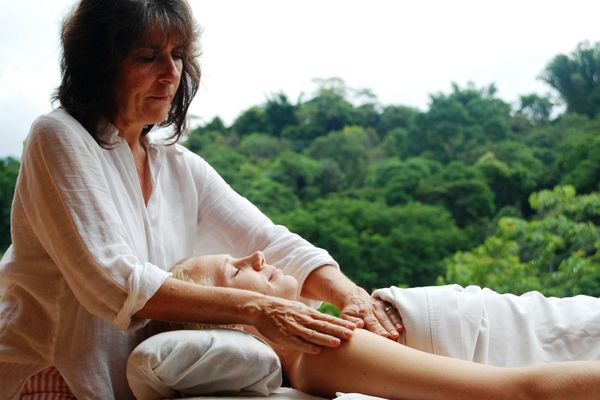 Activities
Begin your day with a gentle Hatha yoga class in the open-air teak wood yoga shala overlooking the lush jungle valley. At sunset on most days, guests gather on comfortable cushions for a meditation session in the beautiful yoga pavilion. Beyond yoga and meditation, guests are welcome to venture out on day trip excursions to explore all that Costa Rica offers—sandy beaches, rainforests, waterfalls, snorkeling, surfing and even ziplining through a jungle canopy. For a truly unique experience, join equine professional psychotherapists for a profound 3-hour in-depth session with their very special horses in a fun, safe and powerful bonding session.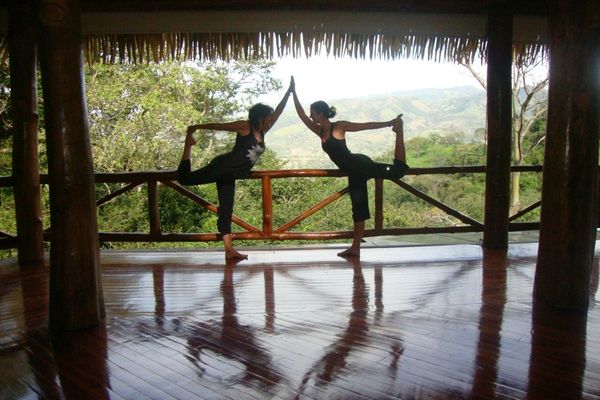 Culinary Highlights
At AmaTierra, guests can enjoy some of the freshest foods in all of Costa Rica. The cuisine is international, with an emphasis on fresh fruits and vegetables, some home-grown in the organic gardens. Meals are accented by delicious spices such as fresh turmeric, ginger, basil and lemongrass grown on the permaculture farm. Family-style meals are served on the balcony. Because of AmaTierra's unique reputation as a wellness center, you have the opportunity to consult with a professional nutritionist/herbalist about a diet that is best for you and begin implementing that protocol while you are here.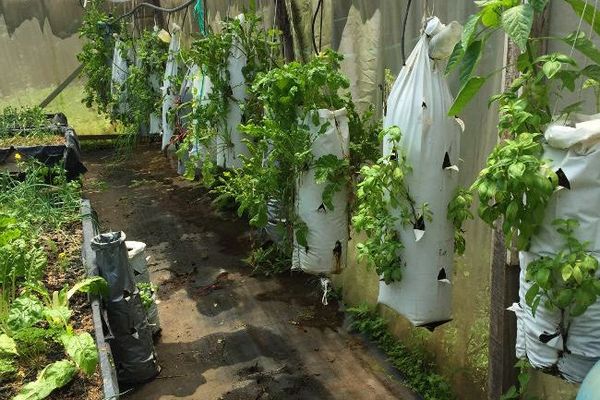 AmaTierra Retreat & Wellness Center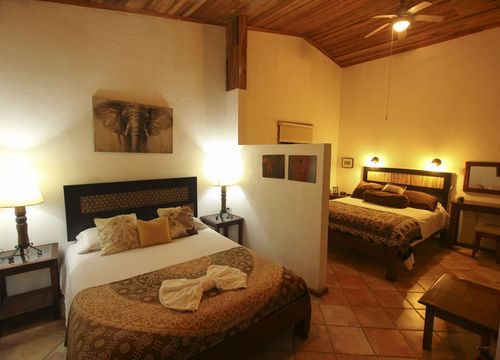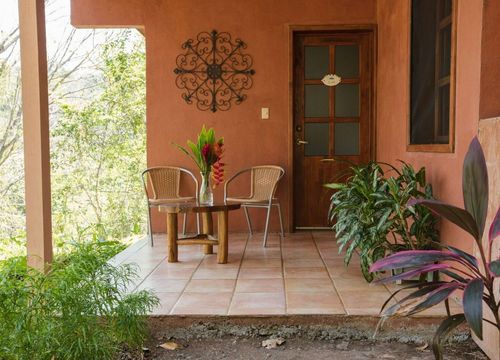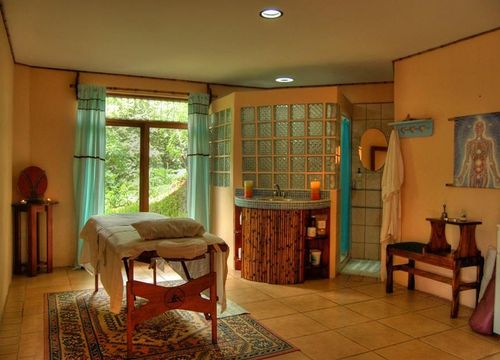 Accommodations
Feel at home in quiet comfort, cradled by nature amid the mango trees and sounds of the living forest in your beautifully appointed private casita. Tastefully designed and decorated, each suite features one or two queen beds, a spacious private bath with shower/bathtub, ceiling fans, a refrigerator, tea/coffee maker, phone, complimentary snacks and your very own terrace and garden with outdoor seating. Hardwood furniture and a locally harvested teak wood ceiling bring the ambiance of the forest into your room.
Features & Amenities
Spa and Wellness Center
Daily yoga and meditation classes in the open-air yoga pavilion
Yoga retreat services
Restaurant facilities, organic gardens and hydroponic greenhouse
Arrangements for tours, group activities, guided nature hikes and horseback tours
Educational medicinal plant walks and wellness seminars
Transportation to and from the airport and to local area attractions (fees vary)
Location
AmaTierra Retreat Center is located in San José Province, Turrubares, Costa Rica.