About Amanjena
When it comes to extraordinary escapes, few can match the opulence and authenticity of Amanjena. Nestled just outside of Marrakesh, this palatial oasis is where Moorish heritage meets modern luxury. Framed by palms and olive trees, Amanjena isn't just a resort, it's a portal to the past, echoing the style of a sultan's palace. The resort's meticulously designed accommodations, signature dining and personalized excursions offer a unique fusion of culture and comfort, making every moment a treasured memory. Truly, it's more than just a stay; it's an immersive Moroccan experience.
Marrakesh, Morroco

Luxury Resort
What We Love
Nestled within Amanjena is an oasis of tranquillity: its spa. This serene haven is dedicated to personal wellness, offering a wide range of treatments designed to calm, soothe and rejuvenate. Skilled therapists use their expertise to restore your optimal well-being, offering everything from blissful massages and refreshing facials to invigorating scrubs and wraps. Don't forget to add the finishing touch to your pampering session with a manicure and pedicure. Whether you've had an adventurous day exploring Marrakesh or a relaxing day by the pool, the spa at Amanjena is the perfect way to unwind and recharge.
Amanjena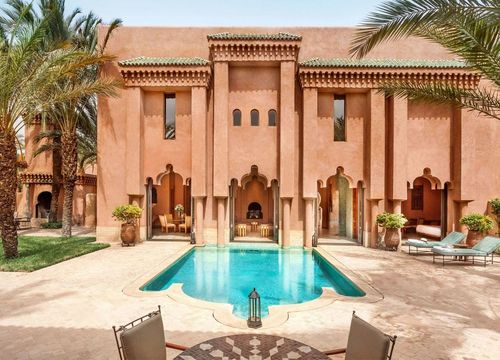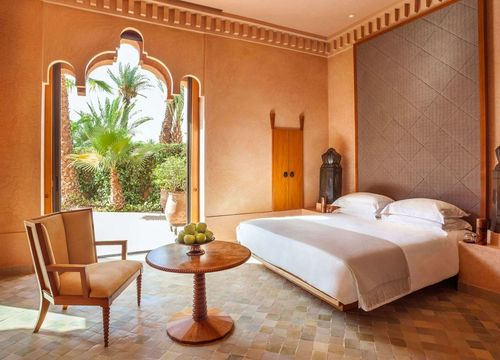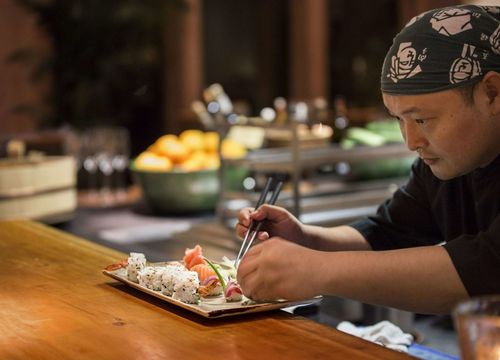 Accommodations
Amanjena's villas are a gorgeous blend of traditional Moroccan aesthetics and modern comfort. Ranging from one to two bedrooms, each villa boasts domed ceilings, mosaic tile floors and a dedicated living area complete with a fireplace for those cozy nights in. The courtyards reveal breathtaking garden views and some villas even come with heated pools and private butler service for an extra splash of luxury. Complimentary Wi-Fi, flat-screen TVs, minibars and espresso machines add to the convenience of your stay, ensuring every need is met with elegance and ease.
Features & Amenities
Complimentary Wi-Fi
Flat-screen TV
Minibar
Espresso machine
Location
Amanjena is located in Marrakesh, Morocco—a 20-minute drive from Marrakesh Menara Airport (RAK).