About Alila Ventana Big Sur
In the shadow of hundred-year-old redwoods, perched high above the majestic and crashing Pacific Ocean, you'll discover what it means to truly escape. With 59 secluded suites featuring expansive balconies, 160 magnificent acres of natural splendor, and amenities and activities both private and purposeful, Alila Ventana Big Sur embodies the notion that space is luxury. Ventana is a place where you see the world, and even yourself, a little bit differently. Where you can find your center, soothe your body and stir your imagination. And where romantics, visionaries and seekers find the fuel that feeds their souls. Discover, inspire and create.
Big Sur, California

Luxury Resort
What We Love
From the moment you arrive, you'll notice exclusivity and privacy, paired with the spectacular surroundings and inclusive service: all meals, whether in-room, poolside on a reserved chaise lounge for lunch, or at The Sur House; Signature Experiences, such as yoga and meditation surrounded by majestic hundred-year-old trees in the Redwood Circle of Life, Tai Chi and daily hikes; Excursion Outpost's new equipment library featuring complimentary items for use on picnics, outdoor adventures, and hikes through the trails, fields, and forests; Volvo house cars for use within a three-mile radius; deliciously healthful snacks and complimentary reusable water bottles.
Find inner peace and connection at the spa. For an especially memorable couples treatment, the outdoor cabanas provide a uniquely private spot for pampering. Engage all of your senses as the ocean breezes wash over you, the scent of redwoods fills the air and the sounds of the forest are all around you. From reflexology and unique body treatments to amazing traditional massages, a visit to Spa Alila will leave you with a profound sense of well-being—one that takes hold deep in your soul.
"Activity" at Ventana is not merely about staying busy or filling your days with diversions. It's about discovery, self-reflection and a deep awareness of your place in the world. For some, the agenda might include nothing other than sitting on a mountaintop and staring at the ocean. For others, those looking for something more, Ventana offers myriad ways to connect with yourself and everything around you. Begin each day with a morning yoga class or a guided hike around the property. Join one of the workshops and activities offered through the Alila Experience Program—from falconry to meditation experiences and more. Take a day to venture out and explore Big Sur. Ease into the evening with a cocktail and sunset view. It's all up to you and it's all designed for you
Alila Ventana Big Sur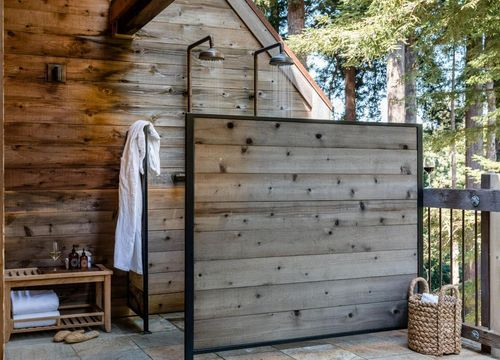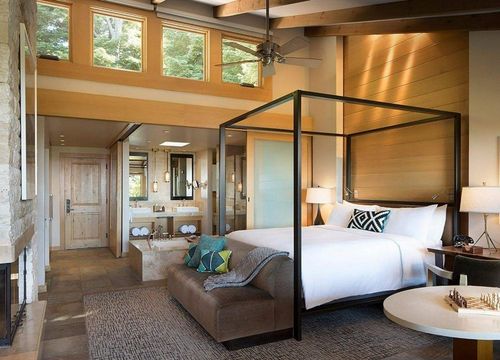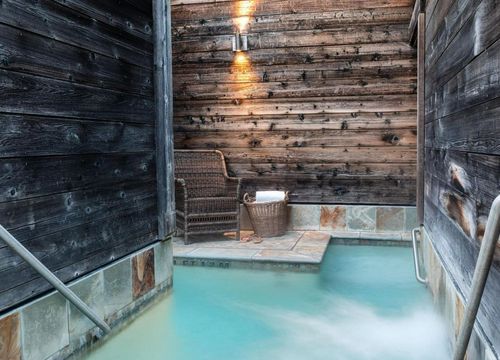 Accommodations
Even when you're inside, you'll always be connected to the outdoors at Alila Ventana Big Sur. The 59 spacious guest rooms, suites and villas are refreshed sanctuaries tucked away among the meadows and redwoods, each featuring a private balcony or patio with mountain or ocean views. Luxury soaking tubs and cozy fireplaces offer a sacred space for inspiration and introspection, while equipment such as walking sticks, binoculars and lanterns encourage guests to discover the great outdoors. Constructed of sun-bleached cedar, the buildings blend harmoniously into the natural surroundings, with interiors featuring rich leathers and woods that provide a soothing, sophisticated retreat. At Ventana, you can relax and recharge the way you want to—soak in an extra-large tub, settle into your own private hot tub on the deck or reflect in front of a crackling fireplace perfect for cool nights.
Features & Amenities
Dining in-room, poolside, or perched above the ocean at The Sur House
Daily snacks—ranging from healthy to indulgent
Daily Morning Movement classes and guided hikes
Complimentary reusable water bottles
Self-guided garden tours 
Two heated outdoor swimming pools—one with an infinity-edge hot tub (capacity for the hot tub currently is limited to two couples at one time)
Japanese baths (two persons per bath)
Fitness facilities
Location
Alila Ventana Big Sur is located in Big Sur, California.