Adventures of a Lifetime
Adventures on the Gorge is more than just a jumping-off point for your next adventure, it is a complete package filled with everything you need to take your vacation to the next level. Perched on the rim of the New River Gorge, the awe-inspiring setting of the resort is just the beginning of what makes it an incomparable destination. Nestled in the heart of West Virginia, Adventures on the Gorge combines a premier location, industry expertise and a deep enthusiasm for adventure to create a vacation experience unlike any other. Drawn to the rim of the New River Gorge by world-class whitewater, rock climbing, mountain biking and hiking, the founders created a resort that could live up to the natural wonders that surround it. Adventures on the Gorge is meant to inspire others to experience the outdoors. And the result is a premier adventure resort. Let Adventures on the Gorge guide your next getaway. 
Lansing, West Virginia

Lodge
Spa
Feel the tensions drift away with a massage provided by in-house massage therapists. Experience various techniques including Swedish, Thai, deep tissue, neuromuscular therapy, reflexology and aromatherapy. During your getaway, relax and unwind with an individual massage, couples massage or pregnancy massage. After a day of strenuous activities spent in nature, cap off your getaway with a relaxing massage as you feel the tightness melt away.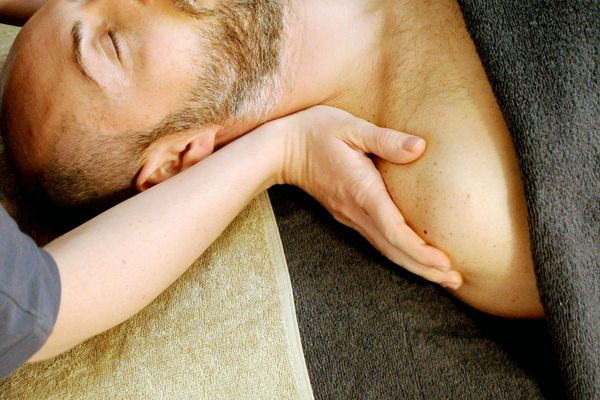 Activities
Adventure is embedded into the name at Adventures on the Gorge. Feel the sweet scent of nature and the wind rush through your hair during this outdoor escape. From guided hikes to cave tours to water adventures like white water rafting, there is a unique experience crafted for each traveler. 
With over 70 rapids and breathtaking scenery, the Fall Lower Gauley is a favorite for an adventurous first-timer or an experienced New River enthusiast who wants to go one step further. Experience the natural beauty of West Virginia on a kayaking excursion on the calm waters of Hawk's Nest Lake or Summersville Lake. From your sit-on-top kayak, you will be able to travel through the picturesque landscape while getting a little exercise and taking in the great outdoors.
Learn the ins and outs of casting the perfect line as you float along the New River, enjoying the sun on your face, waiting for that wiggle on the line. Experiences range from half-day, full-day to 2- and 3-day overnight fly fishing excursions. For the height-lover, zoom across ziplines through bridges at an astonishing speed. The Dynamic Duo experience combines the woodsy ziplines, sky bridges, hikes, and rappels of the TreeTops Zipline Canopy Tour with the heart-pounding high-speed zips of Gravity Ziplines.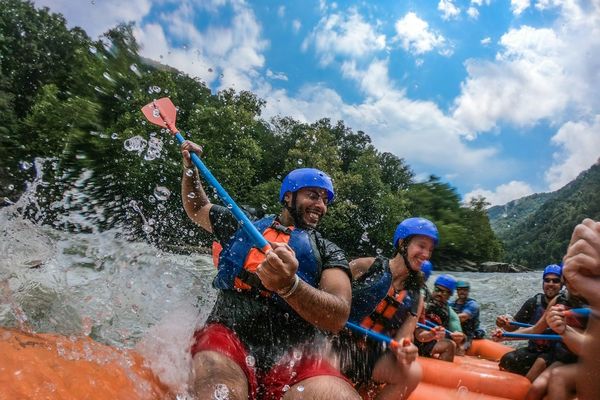 Culinary Highlights
At Adventures on the Gorge, experience an array of restaurants that have some of the best dining and views in West Virginia. Perched on the rim of the New River Gorge, Smokey's offers casual dining with an amazing view. Start your morning with a signature breakfast as you watch the fog rise in the Gorge. For dinner, experience a mouth-watering burger, a juicy steak or the best BBQ in West Virginia. Indulge at the full-service bar while watching your rafting trip video at Chetty's Pub. Dive into a snack at the bar on the edge of the Canyon Falls Swimming Pool. Whether you're starting your first meal or ending the night with dinner, there is a restaurant and meal to suit your taste buds.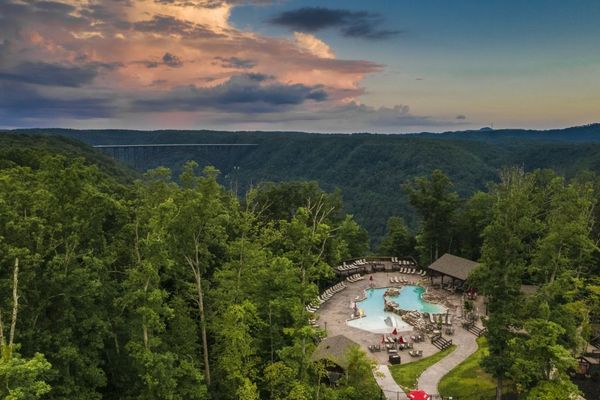 Adventures on the Gorge
At Adventures on the Gorge, customize your experience with lodging like no other. From deluxe cabins, vacation rentals, mountain cabins, cabin campings, and RV options, there's a perfect living situation crafted for your getaway.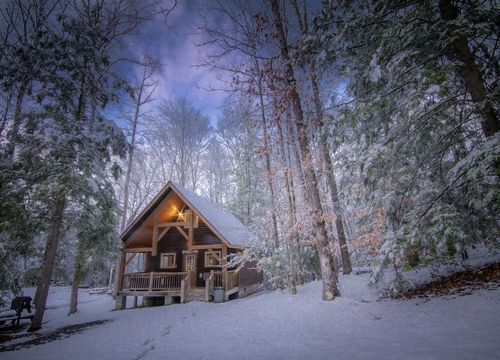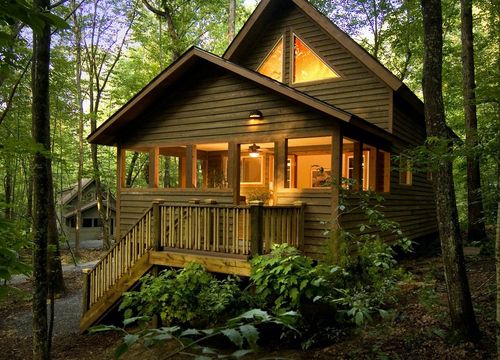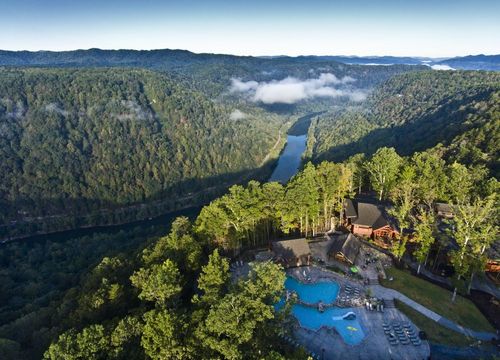 Accommodations
Whether you're traveling with friends, family, or a significant other, the deluxe cabins offer a spacious getaway. Sunnyside forest cabins feature a deck with wooded views and everything you need for a cozy stay. Known as a hotel suite in the woods, the Kaymoor Suite offers a simple and comfortable design meant to mimic the warmth of being at home. Each accommodation allows you to be one step closer to crisp fresh air, surrounded by the West Virginia mountains.
Fully-equipped kitchen
Spacious living room
Full bathroom with shower
Cable TV with DVD player
Wi-Fi
Washer and dryer
Iron with iron board
Air conditioning and heat
Bed linens and towels included
Private deck with hot tub
Charcoal grill
Fire ring
Picnic table
Features & Amenities
Canyon Falls Swimming Pool
Horseback trail ride
Paintball
Mountain biking
Rock climbing
Rappelling
Laser tag
Wild cave tour
Kayaking
Paddle-boarding
Whitewater rafting
Fly fishing
Aerial activities
Adventure park
Zipline
Canopy tour
Location
Adventures on the Gorge is located in Lansing, West Virginia.