About 1 Hotel South Beach
Discover a different side of Miami. Located on the northern tip of South Beach, 1 Hotel South Beach is an eco-chic hotel boasting a scenic beach view as well as a cloud-level rooftop pool. Is your perfect day getting pampered at the spa and lounging poolside or at the beach with pure sand and ocean waters? The hotel has you covered with treatments at Bamford Wellness Spa, Mind & Movement classes at Anatomy, four pools and more. Designed and inspired by nature, the guest rooms and suites feature locally sourced and repurposed materials and furniture made from fallen trees in South American rainforests. And as part of the hotel's sustainability initiatives, guests are encouraged to de-clutter and simplify by leaving behind gently used clothes which in turn are donated to a local charity. 
Miami, Florida

Luxury Boutique Hotel
What We Love
Find calmness and peace during a South Beach spa hotel experience. The Bamford Wellness Spa's holistic approach is based around a heartfelt connection with nature. In the intuitive hands of expertly trained therapists, the effect of each treatment will be felt long after you depart. Choose from massage treatments, body services, facials and more. Recover from days spent at the pool or beach with exclusive treatments formulated to restore natural nourishment to the body. Get out and explore the neighborhood on a bicycle tour, or take your in-room mat for some outdoor yoga. Swim and sun at one of the two oceanside swimming pools, or hot tub on the expansive deck space, complete with daybeds and full-service cabanas. For adults-only, the 1 Rooftop pool offers cabanas and Miami views. Insider tip: Explore Miami Beach emission-free with an all-electric Audi e-tron with drop off service within two miles, or take it for a spin for up to four hours complimentary.
1 Hotel South Beach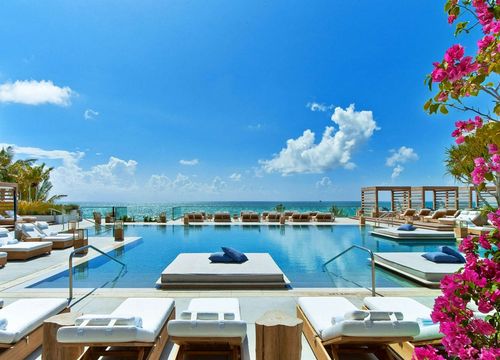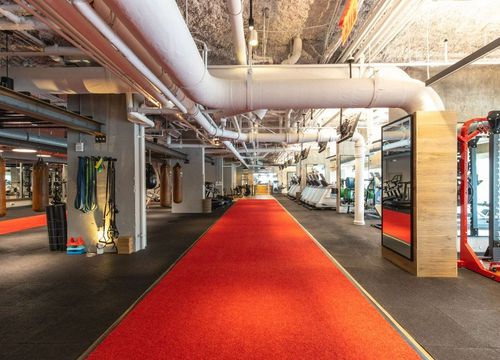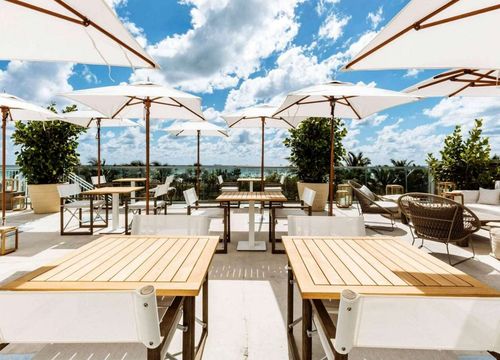 Accommodations
Designed and inspired by nature, the guest rooms and suites bring nature front and center with some of the largest accommodations in South Beach. When you crave a little bit more space, convenience and comfort, the fully equipped residences come complete with state-of-the-art kitchens and spacious living areas. And when life calls for a retreat, the Retreat Collection offers the opportunity to relax, recharge and reconnect in private oceanfront homes and suites. During your stay, you'll be paired with a Personal Guru to take care of your well-being and arrange VIP access. You'll also receive exclusive personalized services and amenities to enhance your stay. 
Features & Amenities
Sustainably sourced bedding
Soft cotton robes and slippers
Bamford bath products
Nespresso machine
Filtered water taps
In-room greenery
Hepa air filters
Digital newspapers
1-Hotels mobile app
Yoga mat
Farm-to-table
Beachfront
Gym & classes
Spa
Location
1 Hotel South Beach is located in Miami, Florida.