YO1 Health Resort
Holistic Weight Loss Retreat with Lasting Results

Monticello, NY

3, 5, 7, 10 nights

from $1,470 Per Night

Based on rate for two guests
---
or talk to Vacayou travel concierge
Maintaining a healthy weight is crucial to living a life of optimal health and wellness. If you're committed to living a more balanced and fulfilling life, then maintaining a healthy lifestyle that nourishes and invigorates your body is fundamental. It's also important to approach weight loss and weight management with holistic, lasting methods. No matter where you are on your weight loss journey, you will find YO1 Health Resort to be a place of renewal and exploration. Surrounded by the natural beauty of the Catskill Mountains, you will partake in a variety of weight loss natural therapies and nutritional guidance. 
With YO1's Weight Loss Program, receive natural therapies and nutritional guidance that will help you safely reduce weight gradually and maintain it long after your stay. With gentle guidance and mentorship from YO1's world-class wellness counselors, you are able to follow customized, holistic pathways that address the root causes of your health concerns. During your stay, find the relief you've been searching for, but they will be given the opportunity to explore how Ayurveda, Naturopathy, Yoga, and Acupuncture can be incorporated into your weight loss journey for longevity and wellness beyond their stay.
Come and experience what it means to restore health and balance through natural therapies and conscious cuisine. The vitality and self-healing you will accomplish will be nothing like you've experienced before.
Enhance the perspiration in the body and leads to glowing skin
Stimulate fat metabolism
Reduce excess weight and leads to inch-loss
Improve cellular activity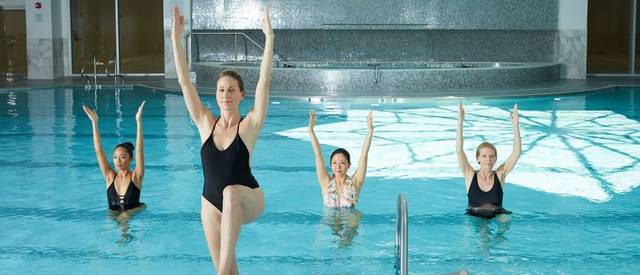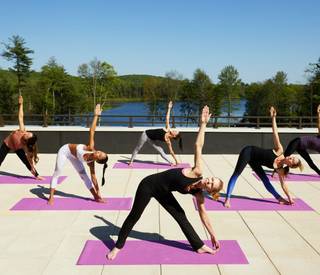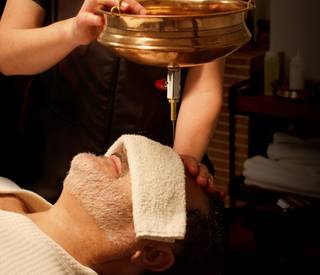 Experience
Find the relief you've been searching for and explore how Ayurveda, Naturopathy, Yoga, and Acupuncture can be incorporated into their wellness journey for longevity and wellness beyond your stay. Experience relaxation and feel the stressors of your usual routine disappear:
Retreat from modern-day stresses
Relax your body and de-stress your mind
Indulge in various therapies, healthy meals, and unique lifestyle habits that help you manage your mental well-being
YO1 Health Resort
Read more about YO1 Health Resort
We may have just found the elusive fountain of youth—in upstate New York, no less. Situated in the picture-perfect Catskill Mountains, YO1 is a luxurious wellness resort promoting holistic Indian healing practices through Ayurveda, naturopathy and yoga. The resort's name is derived from the Sanskrit word Yovan, meaning youthful and represents the quest of attaining eternal youth through a complete rejuvenation from head to toe. 
Ayurveda is often considered to be the "mother of all healing" seeking to balance the mind, body and spirit with a therapeutic approach that is personal. And personalized is what you get here. Each guest chooses a program specifically designed to support the body holistically and promote healing. After an initial assessment used to create a customized plan based on your mind/body type, a variety of therapies are used to cleanse the body both inside and out. Programs range from detox and rejuvenation to stress relief, immunity-boosting, insomnia and weight management. Facilities include a state-of-the-art fitness center, an indoor pool, a health museum, educational wellness speakers and lectures, scenic nature trails and bikes for guest use on the property.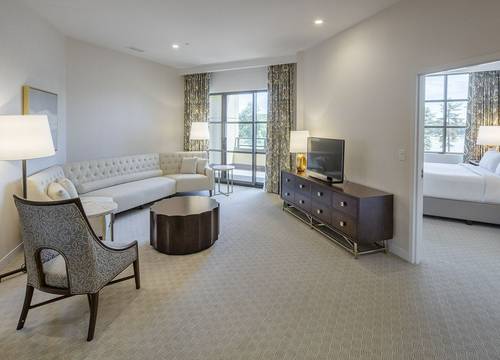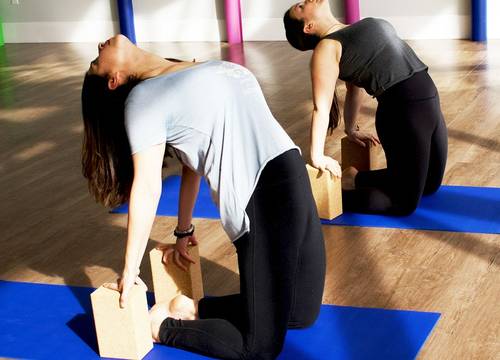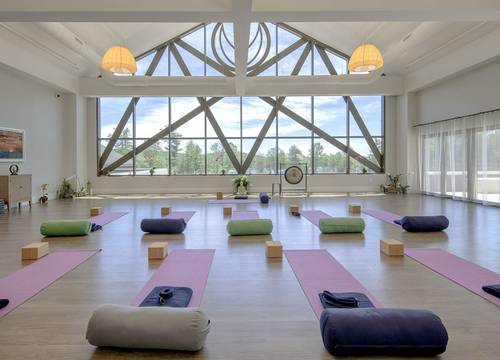 Accommodations
The 131 spacious guest rooms and suites are designed to blend in with the natural beauty of the Catskills. Every room is gorgeously designed for your comfort with plush pillowtop bedding, a rain/steam shower, bidet and all-natural bath amenities by Codage. In addition, every accommodation offers sweeping views of Bailey Lake.
Features & Amenities
Olympic sized luxury pool with aqua-cycling
State-of-the-art fitness center
Waterfall accented Jacuzzi
Health museum 
Nature trails 
Wi-Fi, concierge, valet parking
Access to mountain bikes
Meditation classes in the evenings
FAQ
AYURVEDA
Ayurveda states that emotional and physical attributes have an effect and influence on the doshas (body energy). When one dosha becomes aggravated with worry, anxiety and depression, it weakens the nervous system and triggers mental imbalance. At YO1, we will teach you how Ayurveda helps curb the aggravated dosha, which envisages a stable and peaceful mind through self-realization and self-control, and appropriate changes in diet and lifestyle.
NATUROPATHY
Naturopathy focuses on the body's natural response to anxiety by tackling it with natural healing methods. At YO1, we use various massages (Frankincense oil relaxing massage), hydrotherapies, mud therapy, foot reflexology, healthy juices and diet in such a way that the mind calms down and anxiety reduces. Here we follow a disciplined daily routine which helps tune the body's biological clock to nature, resulting in establishing a normal hormonal chain.
YOGA
At YO1, guests follow various yogic practices that improve the breathing pattern, and this enhances an individual's awareness aiding in managing the thoughts arising in one's mind better. One becomes well equipped emotionally to handle any given situation, preventing anxiety. The Yogic practices help in inducing a tranquil, receptive state of mind. A guest learns a yogic way of life which further assists in keeping anxiety at bay.
ACUPUNCTURE
Acupuncture is an ancient practice that involves inserting needles into acupoints on the body and helps improve symptoms of anxiety. These needles when inserted at specific meridians cause the nervous system to improve chemicals like Serotonin that induce the body's natural ability to heal itself and stimulates the part of the brain which controls emotions such as anxiety.
Terms
Terms & Conditions
Taxes and fees of approximately 7.3% are additional. Lowest rates found when booking at least 60 days in advance. Taxes and fees are additional.
All reservations may be changed or canceled at no extra charge 72 hours before the scheduled arrival date for a full refund. Within 72 hours this will be subject to a one-night payment. Changes to the reservation will be subject to availability and/or any rate differences.
Must be 16 years or older to stay. No pets allowed. Check-in 3:00 p.m. and check out 11:00 a.m.