Sold Out
Return to Now: Plant Medicine Retreat

Algarve, Portugal

6 nights
---
or talk to Vacayou travel concierge
Mindfulness and nature immersion, wine and food seduction, hiking and surfing fun and adventure, and optional personalized plant medicine experiences—all this and more on the Return to Now transformational retreat at a luxury seaside villa in the Algarve. 
One of the unique aspects of this exclusive retreat is that you receive a highly personalized plant medicine (psilocybin) experience if you choose to. You will be supported in whichever path you want to explore: microdosing on a sub-perceptual but mood enhancing dose, macrodosing for a guided deep dive session into your inner and expansive consciousness or simply dialing into a mild dose perfectly suited for a playful and mindful experience. 
And the best part? You don't have to do anything but play. Your hosts have done all the homework. If you want to try surfing, they can hook you up. Paddle a kayak into one of the worlds most amazing sea caves, they got you covered. Want to sit by the private pool all day, do it. Want to hike a few miles to the next village for a drink, a trail is right at your doorstep.
This retreat is about flow and rhythm and being in the now. No big agenda beyond fabulous private dinner parties and a sunrise swim at a secret location. Whether you skew introvert or extrovert, this retreat will flow to accommodate your rhythm.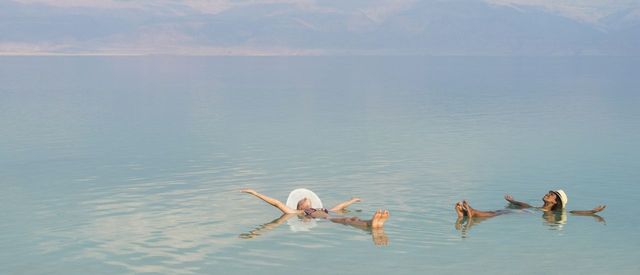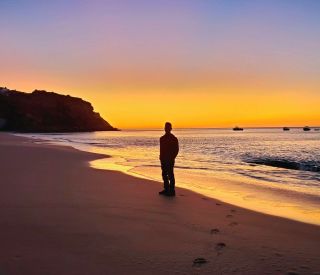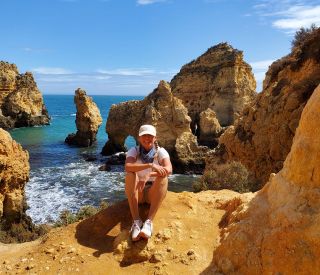 Experience
The Return to Now retreat is an invitation for grown-ups to run away from home for a week and be fully present in the here and now. Hiking, surfing, gourmet food, conscious conversation, plant medicine, mindfulness, connection, solitude and a luxury seaside estate in the Algarve are all part of this experience. 
A unique and highly personalized week of connecting with nature, self and others while sharing a private villa along the Portugal coast.
An intentional environment designed to help you disconnect from tech and tune into nature and yourself during long walks alone the cliff trails overlooking the sea.
A fabulous and fun sense of connection and community around the dinner table each evening over gourmet meals and wine.
Deep and meaningful reconnection to your sense of adventure, play and youthful enthusiasm that will reignite you energy and passion.
An exclusive plant medicine experience personalized and tailored to your goals for accessing inner wisdom and exploring elevated consciousness.
About your host
Heather is the founder and director of Medicine Woman Retreats, a company dedicated to elevating psychedelic experiences in the transformational travel and retreat space. Heather's depth of understanding and expertise in the soul and science of integrative wellness and psychedelic experiences equip her perfectly to design, define and deliver meaningful, magical and medicinal programs. She has an exclusive array of retreats for men, women, couples and people on cancer journeys.
​Heather is passionate about plant medicine as a powerful path for connecting with inner wisdom and greater mind/body/spirit wellness. Her own cancer journey has deepened her personal connection to psilocybin as a medicine for the soul. She has experienced first hand the ability of this medicine to illuminate the connection between thoughts, emotions and physical dis-ease.
Itinerary
Day 1
6 - 8 pm Welcome reception & group dinner with wine and beer at villa
Week's intention setting circle
Day 2
8 - 10 am Buffet breakfast + mindfulness moment prompt
11 am - 3 pm Cliff hike & beach exploration and settle in
4 - 5:30 pm Beach bar beers in Burgau at the shelf
6:30 - 8 pm Group dinner party at local restaurant
Conscious conversation prompt: Creating mindful inner dialog
After dinner games (optional): Balderdash
Day 3
8 - 10 am Breakfast buffet + mindful moment prompt
11 am - 4 pm Hiking, surfing, beach
Optional Plant Medicine session
Optional surf lesson
7 pm Group dinner party at villa
Conscious conversation prompt: Nature and nurturing your soul
9 pm Après dinner poolside party
Day 4
8 - 10 am Breakfast buffet + mindful moment prompt
Integration for journey guests
7 am - 1 pm Optional Benagil Caves sea kayaking
Noon - 3 pm Optional cliff hike to Luz for seaside lunch
6 pm Dinner party at local restaurant
Conscious conversation prompt: Mycelium and your mind
Après dinner stargazing
Day 5
8 - 10 am Breakfast buffet + mindful moment prompt (nature immersion mindfulness)
10 am - 3 pm Optional plant medicine session
10 am - 4 pm Optional surf & beach day with lunch at hippie surf beach Carrapateira
6:30 - 8:30 pm Dinner party at the villa 
Conscious conversation prompt: New paths and patterns and the power of play
8:30 pm - midnight Live local music
Day 6
6:30 am Secret, deserted beach sunrise swim
8 - 10 am Breakfast buffet + mindful moment prompt
10 am Integration
11 am - 3 pm Beach game/play and group lunch; Kadima tournament, boogie boarding
4 pm Happy hour
6 pm Farewell dinner party at local restaurant
Conscious conversation prompt: Chances, choices, changes
Après dinner poolside tunes, tales & laughter
Day 7
Group breakfast and departures
FAQ
Villa
The spectacular private cliff top villa has sweeping ocean views, a large private pool and sits on miles of hiking trails. There is a large terraced living room and three levels of bedrooms, sitting rooms, two kitchens and a billiard room.
Rooms
Each of the six private master king suites has its own ensuite bathroom and five of these rooms have private patios with sea views. All rooms are quiet, private and comfortable.
Area
The villa sits just steps from the charming and unspoiled village of Burgau in the southwest corner of the Algarve along the southern coast of Portugal. Miles of rugged coast and limestone cliffs create miles of seaside hiking trails and beautiful private beach coves. A walk from the villa in either directions brings you to the charming seaside villages of Luz or Burgau where you can enjoy cafés, beach bars, boutiques and beaches. Funky surf beaches are also within reach as well as area wineries. 
Food
Portugal is known for its fabulous fresh and organic food. Delicacies from the sea and fresh produce from the land make for wonderful healthy meals. Your hosts have selected a few of their favorite restaurants for the private dinner parties and a few nights the villa's own private chef will prepare a feast. Portuguese wine makes for a lovely accompaniment. Retreat participants dine together each night and share tales and laughter and connect over conscious conversation.
Activities
Sign up for an optional surf lesson one day. All skill levels welcome. Research shows that trying new things and pushing your comfort zone keeps you young at heart and sharp in mind. And a good laugh adds to longevity. A morning sea kayak into the famous Benagil Caves is an Algarve must do activity. If you'd like to add these options to your week, let your hosts know in advance so all you have to do is show up. This was the highlight of the Algarve for the hosts and they are excited to share it with you. 
This retreat has been crafted to help you shift your relationship to time and place to become more present and connected to your self, the present moment and nature. Each day begins with a mindfulness prompt to guide your days awareness into the present moment. Each day can flow in a way that best suits your personal style whether that be more introverted or extroverted. Solitude or connection, private time or play time, the choice is yours.. You are invited to embrace a youthful, adventurous and playful mindset. In advance of the retreat, you will have the opportunity to discuss your goals for the week so that your experience can be customized to you. If your goal includes experiencing psilocybin, the hosts will help create your own highly personalized experience. From learning to microdose to having a safely guided deep dive, the highly skilled and expert team will work with you to be sure your experience is safe, soulful and meaningful.
There will be a pre-retreat interview required for those who want to have a plant medicine experience. This initial conversation is a private call where Heather discusses your goals around your personalized plant medicine experience. There will also be a pre-retreat group video meeting.
Terms
Deposit Policy
A non-refundable deposit of $1,200 is required at time of registration for this retreat.
Payment Schedule
$1,200 non-refundable deposit due at registration
Remainder of balance due July 14, 2023
Cancellation Policy
Reservations that are cancelled by guest after June 27 are non-refundable but can be held as a credit for a future retreat or transferred to another party for use. Cancellations made before June 27 forfeit the non-refundable $1,200 deposit. There are no refunds provided for cancellation. Instead, you will receive a transferable credit as indicated below.
Cancellations are 100% refunded (minus the non-refundable $1,200 deposit) under the following conditions (proof required):
Positive PCR swab Covid-19 test.
If reservations are cancelled under any other conditions, guests will be charged the full amount due including applicable taxes.
Medicine Woman Retreats highly recommends purchasing travel insurance with a "Cancel for any reason" policy to cover these circumstances.
Transferable Credits
Transferable credit can not be used as a deposit, the $1,200 non refundable deposit needs to be paid again to make a new reservation.
Transferable credit is applicable to any of the products, services and retreats offered by Medicine Woman Retreats at the full advertised price.
The transferable credit has no expiration date.
The transferable credit can be gifted to a friend or family member.
Damages
Any damages to the rooms and the hotel property will be promptly assessed and charged to the credit card of record.
Smoking Policy 
Smoking is not permitted in any of the guest suites.