Highlights
Ready to break free of what's holding you back?
This is empowering retreat is an opportunity to break free of what holds you back. It's not only a change of scenery — it's the perfect backdrop for transformation. This incredible women's only retreat is devoted to reconnecting you to your courageous self with the help of horses, nature, and like-minded women.
Explore the wide-open spaces of Arizona while starting your journey to reconnect with yourself and a sisterhood of supportive women. At White Stallion Ranch, you'll find the traditional dude ranch with personal hospitality carefully blended with the luxuries of the finest resorts. Have your heart touched with the magic of horses and have some FUN! Ride through the rugged mountains and unspoiled desert filled with cactus that have brought Hollywood filmmakers to the ranch for over 70 years. By the end, you'll be kicking up mountain dust and galloping into the future with:
Limited to 10 women.
A clear vision and plan for what's next in your life.
Renewed trust in yourself, and a stronger connection to your intuition.
Tools to help you live mindfully and in the present moment.
Accountability and support to take action and move forward.
Unforgettable memories and sisterhood of friends.
Packages
Join us in Arizona where your soul can run free! Embark on a soul-stirring, once-in-a-lifetime adventure at beautiful White Stallion Ranch in Tucson, Arizona. This transformational retreat is devoted to reconnecting you to your courageous self with the help of horses, nature, and like-minded women through inspiring activities:
EQUINE GESTALT COACHING: 


Experience the magic healing power of horses and break out of your self-imposed rut, shatter limiting beliefs you might not even know you have. Receive the spectacular gift of reconnecting with your heart, your purpose and passion.

CATTLE ROUNDUP & TEAM PENNING: 


Yup, you read that right. You'll be working as a team to round up cattle in the arena — just in the way you'd imagine. Fun, different and a great way to unbridle your true inner cowgirl by doing something totally outside the box!

HORSEBACK RIDES GALORE: 


Continue connecting with your new horse friends as you hop in the saddle to roam the gorgeous ranch and take in spectacular scenery. No horseback experience is required and there are daily "slow" and "fast" rides to choose from. You decide at which pace to ride.

EVENING ENTERTAINMENT: 


Enjoy being serenaded by cowboy singers around a moonlight bonfire. 

UNSCHEDULED FREE TIME: 


Explore (or relax) around the ranch on your own terms, by yourself or with your group of newfound pals.
Vacayou Exclusive
Travelers booking this adventure on Vacayou receive a complimentary, personalized post-retreat one-hour Coaching Session (via phone or zoom). The session will help you continue to move forward on your goals and maintain accountability.
From
To
Package
Price
Book

From:

March 04 2021

To:

March 07 2021

Package:

3 nights

Price:

$2,695 Per Person

Book Now
Unbridled Retreats
The Unbridled Retreat offers a profound, life-changing experience that leads you to immediate and positive change. Share moments – with horses and women – that will transform the way you see yourself, reveal pathways you didn't know existed and help you become your most courageous, authentic self.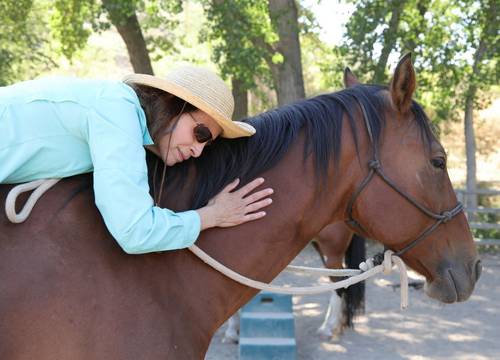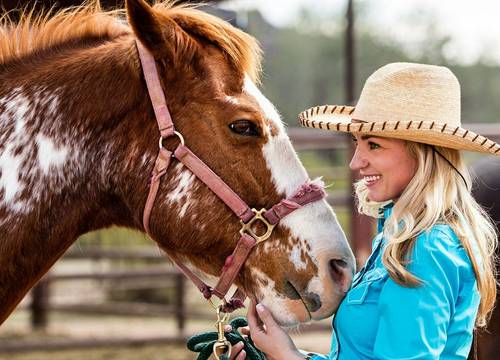 More Info
What's Included?
All meals
Lodging for 4 days and 3 nights
Equine Gestalt Coaching
Horseback rides
Team penning
Journaling Activity
Taxes and service fees
What's Excluded?
Flights
Shuttle transfers
Alcohol
Massages
Gratuity for the ranch employees (optional and encouraged, credit cards accepted.)
Q & A
Dude ranches by their very nature are out of the way, uncrowded, and outdoors. Whether you are a long-time guest or visiting White Stallion Ranch for the first time, you will enjoy essentially the same experience and connection to nature that has been provided for over 75 years. The American West was built on a core of self-reliance, openness, and respect for individual freedom. In that spirit, White Stallion Ranch wants to paint a clear picture for guests who will be visiting in 2020 – 2021.
If you are a returning guest, you will see changes in our food service, housekeeping, corrals, front desk and general staff procedures. You may also notice the scheduled sanitizing of all high touch surfaces throughout the Ranch. This process has become a full-time job for one of our employees.
White Stallion Ranch will also be implementing state and county safety procedures behind the scenes in all departments.
Social Distancing requirements can be comfortably met, as the resort is situated on over 4 square miles of pristine desert, offering an abundance of outdoor social, activity and dining spaces.
Guest accommodations have no common corridors and all guest rooms are accessed through private doors from private patios.
Pima County has mandated the use of face coverings in public settings, with certain exceptions. Any ranch staff working within the 6' minimum proximity while indoors wear masks.  All staff members are mindful of health self-screening and frequent hand sanitizing. Because of safety issues and summer temperatures, face coverings are not required during our outdoor activities for guests or staff.
White Stallion Ranch will provide complimentary masks and bandanas at the Front Desk. Hand Sanitizer is provided throughout the ranch indoors as well as outdoors.
Terms & Conditions
Price per person is based on double occupancy. 
Deposit:
$1,400 at the time of booking. Final deposit due February 1st.
Cancellation Policy:
If you cancel your reservation, a $675 deposit is non-refundable and non-transferable, no exceptions.
If you cancel between 61-90 days prior to your retreat start date, 50% of the retreat price will be forfeited.
If you cancel less than 60 days prior to your retreat start date, 100% of the retreat price will be forfeited.