CMH Summer Adventures: Bobbie Burns

Thrill-Seeker Heights
How's your sense of adventure? Are you looking to step out of your comfort zone and drop out of a helicopter into the high country of the Canadian Rockies? Whether you're an extreme adventurer or an easy-going explorer, embark on an unforgettable alpine odyssey with CMH Heli + Hiking: your all-access pass to guided heli-hikes, glacier treks, ziplines, luxury mountain lodges and more. Experience the ultimate alpine playground at the remote fly-in CMH Bobbie Burns Lodge, nestled amid the transcending mountainous wilderness within easy reach of Calgary. Surround yourself in majestic evergreen forests and beckoning peaks while you discover how unpretentious mountain lodging can be from your decked-out home base. Inviting accommodations, full-service lodge amenities and stellar cuisine all come together to create an ideal setting that elevates mountain fun to spirit-soaring heights. You'll have exclusive access to towering arêtes, dramatic moraines, ice-carved valleys and one-of-a-kind adventures that you'll remember forever.
Parson, British Columbia, Canada

Lodge
Experience
The audible crack of glaciers calving, a mountainside of mica reflecting like a mirror, peaks towering to an unimaginable scale. The heli-accessed hiking program takes guests into untamed wilderness for guided hiking, family-friendly adventures and adrenaline-fueled fun from ziplines and glacier-laden treks to sky-high (iron path) via ferrata climbing routes. From gaining vertical on established trails to viewpoints of dramatic waterfalls or route-finding across open terrain framed by subalpine wildflower meadows, your experience is defined by solitude, wonder and awe around every corner. Sometimes the best hikes are the extreme hikes.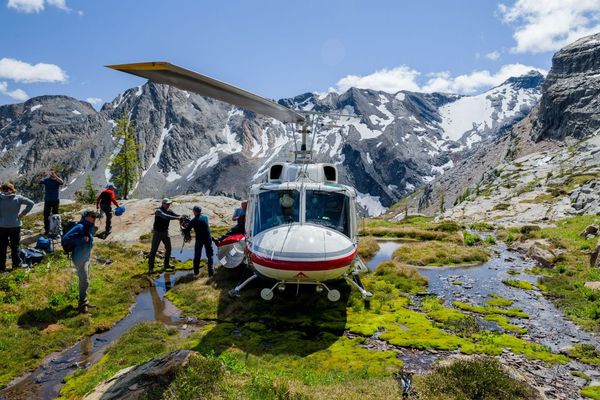 Adventure
No matter how you define adventure, you'll find it at Bobbie Burns. Explore canyon trails, touch glaciers, gaze at crystalline lakes. For high-flying adrenaline-seekers who are keen to scale granite faces, Bobbie Burns is home to the famous Mt. Nimbus (iron path) via ferrata, a Canadian signature experience. Every day promises a spectacular experience for any age, ability or adventure style. Wherever inspiration takes you, CMH guides will craft the perfect daily itinerary and provide all the gear you need. You and your guides take off by helicopter to hike through alpine meadows and along sun-drenched ridges or get your heart rate up from ziplining across raging rivers and balancing cable and suspension bridge crossings.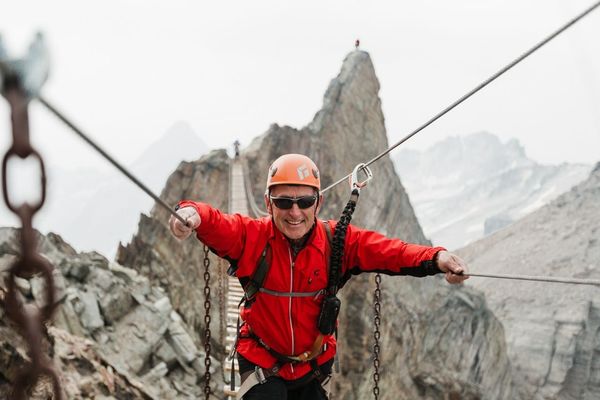 HIghlights
Don't let the remote location deceive you, electricity runs deep here. Fully equipped with modern amenities, Bobbie Burns feels like it's a world away yet brings mountain bliss into the spotlight. Featuring an outdoor hot tub, a games room, and a spa area with steam room and sauna, the lodge also boasts the largest wine cellar in the CMH family of lodges. Coupled with a swimming pond and a babbling stream, Bobbie Burns Lodge has all the ingredients for an unforgettable escape. Non-hiking partners or family members will be just as happy on the ropes course or in the fitness room. Lodge amenities include a sauna, outdoor hot tub, massage therapy, climbing wall, games room and aprés-adventure refreshments. Three meals a day are provided with a hearty breakfast starting the morning, a packed picnic lunch and a gourmet family-style dinner every evening. And don't worry about packing gear, guests are provided with the necessary equipment.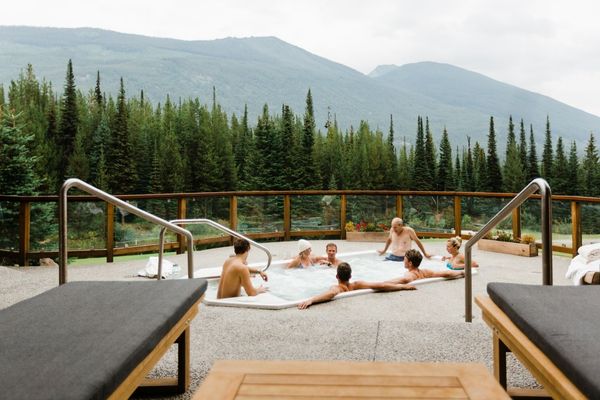 CMH Summer Adventures: Bobbie Burns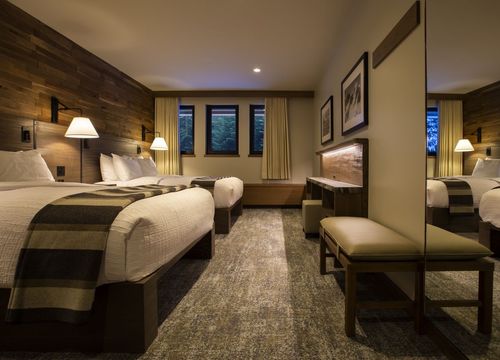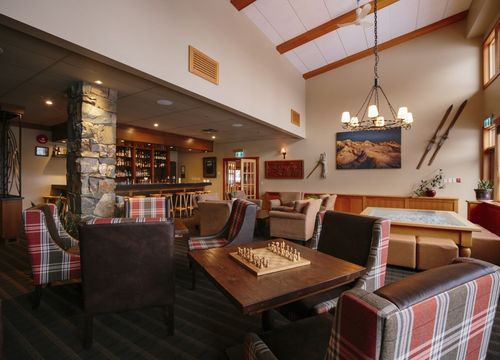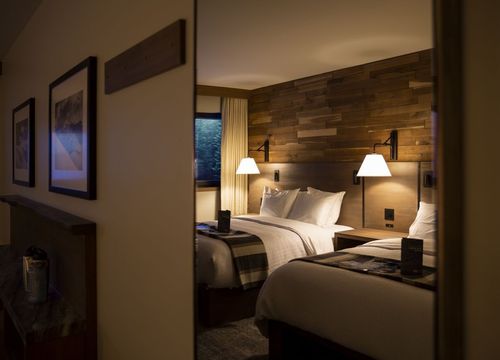 Accommodations
The 26-room lodge was masterfully remodeled in 2019 and offers the height of wilderness hospitality. Each guest room is equipped with toiletries, bathrobe, hairdryer and Wi-Fi to keep everyone connected.
Features & Amenities
26 guest rooms
Outdoor hot tub
Stunning mountain views
Ropes course
Full-service bar
Wine cellar extraordinaire
Games room
Music room
Steam room and dry sauna
Massage
Indoor climbing wall
Fitness room
Swimming pond
Chef-prepared meals & snacks
Pastry chef
Gear & gift shop
Wi-Fi
Complimentary laundry facilities
Location
CMH Bobbie Burns Lodge is located near Parson, British Columbia, Canada.