CMH Summer Adventures: Bugaboos

Heart-Racing Hiking
How's your sense of adventure? Are you looking to step out of your comfort zone and drop out of a helicopter into the high country of the Canadian Rockies? Whether you are an extreme adventurer or an easy-going explorer, embark on an unforgettable alpine odyssey with CMH Heli + Hiking: your all-access pass to guided heli-hikes, glacier treks, ziplines, luxury mountain lodges and more. Discover where the magic of heli-skiing began at the remote fly-in CMH Bugaboos Lodge, located among the world-famous Bugaboo spires in eastern British Columbia. Hike above deep valleys in the shadows of towering granite titans, where massive icefields, glacial lakes and panoramic cirques fill your days with wonder and amazement. From the cozy log-hewn lodge, you'll take in the same mind-blowing scenery that's astounded mountaineers for a century. History abounds but so do modern, deluxe comforts. Bugaboos Lodge offers fantastic cuisine and full-service amenities not to mention one of the best hot tub views on the planet.
East Kootenay, British Columbia, Canada

Lodge
Experience
The audible crack of glaciers calving, a mountainside of mica reflecting like a mirror, peaks towering to an unimaginable scale. The heli-accessed hiking program takes guests into untamed wilderness for guided hiking, family-friendly adventures and adrenaline-fueled fun from zip-lines and glacier-laden treks to sky-high (iron path) via ferrata climbing routes. From gaining vertical on established trails to viewpoints of dramatic waterfalls or route-finding across open terrain framed by subalpine wildflower meadows, your experience is defined by solitude, wonder and awe around every corner. Sometimes the best hikes are the extreme hikes.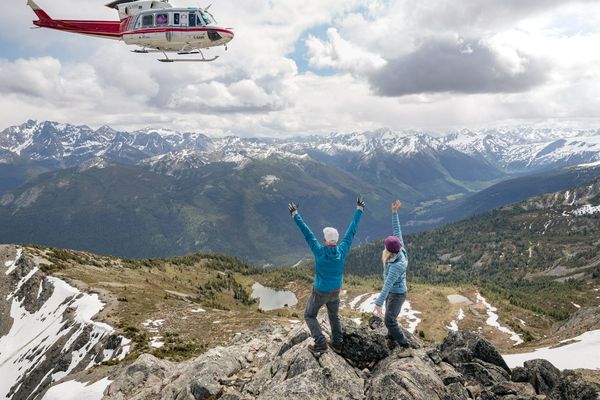 Adventure
From family heli-hiking to breathtaking sky ladders to photo workshops, CMH Bugaboos will be a vacation you won't forget. Every day promises a host of amazing adventures based on local conditions, personal ability and preferred activity types. With high elevation terrain so close to the lodge, you are staying in the heart of it all. The mountains here are big and the landscape ever-changing; catch a morning helicopter to primeval swirling glaciers, theatrical spires or raise your adrenaline on a thrilling (iron path) via ferrata. As a group you'll get so far off the beaten path that there aren't any paths at all—then you'll head back to civilization (and a very luxe lodge).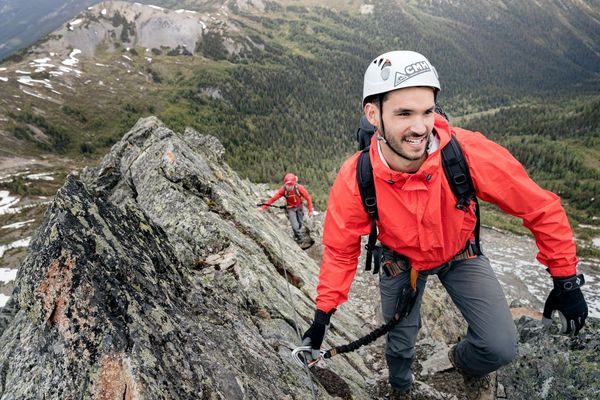 Highlights
When you have arguably the best view in the world from a hot tub, who needs to heli-hike? Well, you do—but you don't need to conquer the mountains to enjoy them to the fullest. CMH has designed a relaxed, alpine experience that's perfectly within everyone's comfort zone and far beyond anything you've imagined. Non-hiking partners or family members will be just as happy on the yoga mat or running the 15.5-mile trail. Lodge amenities include a swimming pond, sauna, steam room, massage therapy, climbing wall, games room and aprés-adventure refreshments. Three meals a day are provided with a hearty breakfast starting the morning, a packed picnic lunch and a gourmet family-style dinner every evening. And don't worry about packing gear, guests are provided with necessary equipment.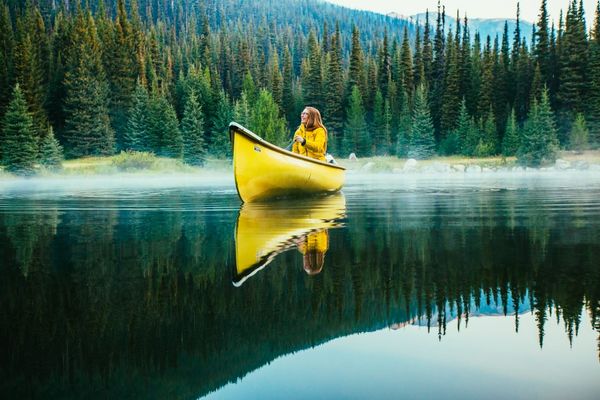 CMH Summer Adventures: Bugaboos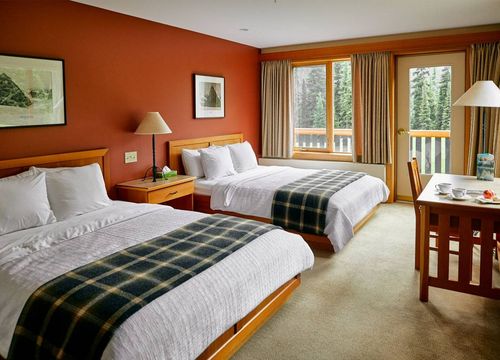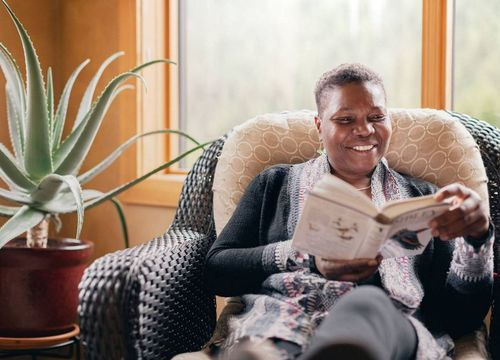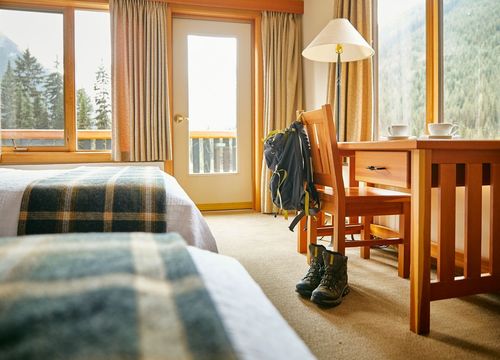 Accommodations
The 32-room lodge blends contemporary stylings with rustic materials to create a warm and comfortable home base to admire the jagged Bugaboo spires clad in glacial ice. The lodge boasts private guest rooms with heated bathroom floors, toiletries, bathrobe, and hairdryer, a four-story climbing wall, roof-top hot tub, steam room, sauna and Wi-Fi to keep everyone connected. Guests can relax in the library or browse the mountaineering artifacts in museum cases.
Features & Amenities
Rooftop hot tub
Stunning mountain views
CMH museum
Gear & gift shop
Games room
Music room
Steam room and sauna
Massage
Indoor climbing wall
Swimming pond
Chef-prepared meals & snacks
Pastry chef
Full-service bar with extensive wine cellar
Wi-Fi
Complimentary laundry facilities
Location
CMH Bugaboos Lodge is located in East Kootenay, British Columbia, Canada.