Alamos Retreat—Wellness & Yoga Boutique Hotel

About Alamos Retreat—Wellness & Yoga Boutique Hotel
Alamos Retreat is all about well-being. Located in the Algarve, everything at this adults-only small boutique hotel has been well thought out to deliver the healthiest and happiest experience. Amenities are organic, the linen is 100% cotton—and guests say the hotel has the most comfortable beds in the region. Yoga and meditation classes are on offer every day of the week and the culinary menu is all vegetarian. 
Albufeira, Portugal

Boutique Hotel
What We Love
The programs at Alamos Retreat are aimed at relaxation, exercise, connection—with the additional freedom to explore the beautiful Algarve coastline. Wellness programs range from yoga to surfing to mindfulness and stress management to boosting your immune system. Food is medicine here comprising vegetarian and vegan meals. Breakfast is a mini buffet where you can choose healthy, sweet or savory options. Dinner is a three-course culinary delight based on local cuisine. The cherry on top? In-room massage services include healing bowls, Ayurvedic massage and lymphatic drainage.
Alamos Retreat—Wellness & Yoga Boutique Hotel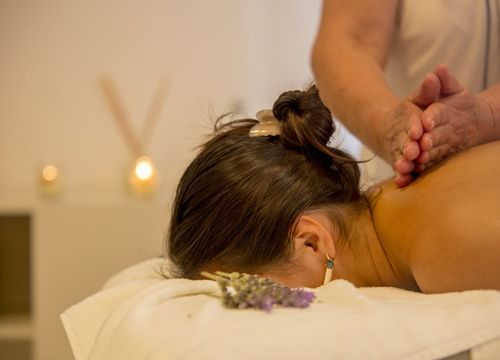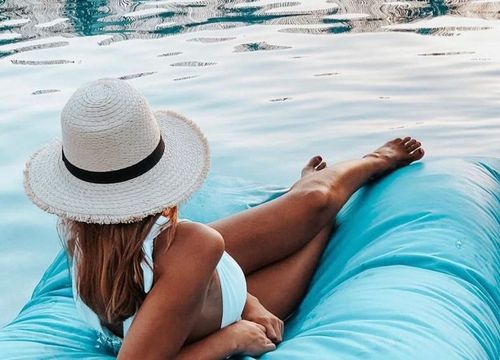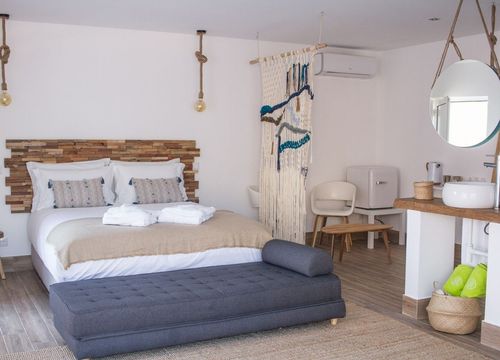 Accommodations
With only 8 spacious and comfortable rooms, decorated by owners Lourenço and Luisa, the atmosphere is reminiscent of a boho eco-chic small resort with white, wood and bamboo being the main colors. Each room features an ensuite bathroom, fridge, air conditioning, soundbar and smart TV. Room amenities are organic, bathrobes are provided and the bedding is 100% soft cotton. 
Location
Alamos Retreat—Wellness & Yoga Boutique Hotel is located in Albufeira, Portugal.